Causes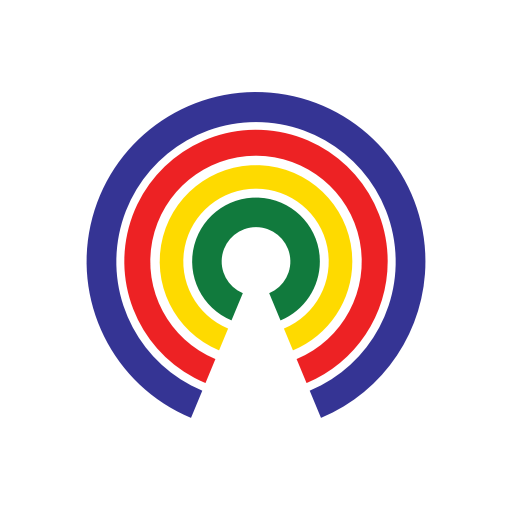 Causes
| 7.15.19
What They're Saying: Trump's 'Go Back' Where You Came From Tweets
Should Congress condemn Trump for his tweets?
by Causes | 7.15.19
What's the story?
President Donald Trump on Sunday tweeted that "'Progressive' Democrat Congresswomen" should "go back and help fix the totally broken and crime infested places from which they came." 
Though Trump did not mention anyone by name, it is widely presumed he's referring to Reps. Alexandria Ocasio-Cortez, Ayanna Pressley, Ilhan Omar, and Rashida Tlaib, progressive congresswomen of color who are collectively known as "the Squad."
Here's what people are saying:
Left
Democratic lawmakers and presidential candidates roundly denounced Trump's tweetstorm as racist, bigoted, or xenophobic. 
House Speaker Nancy Pelosi wrote a letter to House Democrats, saying:
"This weekend, the President went beyond his own low standards using disgraceful language about Members of Congress. ... This morning, the President doubled down on his attacks on our four colleagues suggesting they apologize to him. Let me be clear, our Caucus will continue to forcefully respond to these disgusting attacks."
Democratic Sen. Ben Cardin of Maryland called for a "strong bipartisan rebuke" of the president's comments. 
Rep. Al Green of Texas said the president's tweets inspired him to force a vote on articles of impeachment.
Former Vice President Joe Biden, a 2020 candidate, tweeted: 
"America's strength is and has always been rooted in our diversity. But President Trump continues to spew hateful rhetoric, sow division, and stoke racial tensions for his own political gain. Let's be clear: Racism and xenophobia have no place in America."
2020 Democratic candidate Sen. Elizabeth Warren of Massachusetts tweeted:
"Let's be clear about what this vile comment is: A racist and xenophobic attack on Democratic congresswomen. "This *is* their country, regardless of whether or not Trump realizes it. They should be treated with respect. As president, I'll make sure of it."
Right
Sen. Lindsey Graham (R-SC) told Fox & Friends that Trump needs to "aim higher."
"Mr. President, you're gonna win. Just knock it down a notch. We all know that AOC and this crowd are a bunch of communists. They hate Israel. They hate our own country. They're calling the guards along our border – the border patrol agents – concentration camp guards. They accuse people who support Israel of doing it for the Benjamins. They're anti-Semitic. They're anti-America. Aim higher. We don't need to know anything about them personally. Talk about their policies. … I think they're American citizens who were duly elected that are running on an agenda that is disgusting."
Rep. Justin Amash of Michigan, who recently left the Republican Party, tweeted back at Trump:
"To tell these American citizens (most of whom were born here) to 'go back' to the "crime infested places from which they came" is racist and disgusting."
Sen. Susan Collins of Maine released the following statement:
"I disagree strongly with the views and comments of some of the far-left members of the House Democratic Caucus – especially when it comes to their views on socialism, their anti-Semitic rhetoric, and their negative comments about law enforcement – but the President's tweet that some Members of Congress should go back to the 'places from which they came' was way over the line, and he should take that down."
Sen. Lisa Murkowski of Alaska said in a statement:
"There is no excuse for the president's spiteful comments –they were absolutely unacceptable and this needs to stop. We have enough challenges addressing the humanitarian crises both at our borders and around the world. Instead of digging deeper into the mud with personal, vindictive insults –we must demand a higher standard of decorum and decency."
Rep. Chip Roy of Texas called Trump's tweets "wrong."
British Prime Minister Theresa May said "the language used to refer to these women was completely unacceptable," her spokesman James Slack told reporters in London.
POTUS
As for the man who launched a million tweets, Trump defended his actions on Monday, telling reporters:
"If somebody has a problem with our country, if somebody doesn't want to be in our country, they should leave. These are people that hate our country. ... When they hear the way they talk about our country and, when I hear the anti-Semitic language that they use, I do not believe this is good for the Democratic Party. Certainly, not the party I have known over the years."
Earlier in the day, Trump claimed it was the lawmakers he attacked who should apologize:
"When will the Radical Left Congresswomen apologize to our Country, the people of Israel and even to the Office of the President, for the foul language they have used, and the terrible things they have said."
What do you have to say?
Do you support Trump's tweets? Or should Congress condemn his remarks? Take action and tell your reps, then share your thoughts below.
—Josh Herman