Causes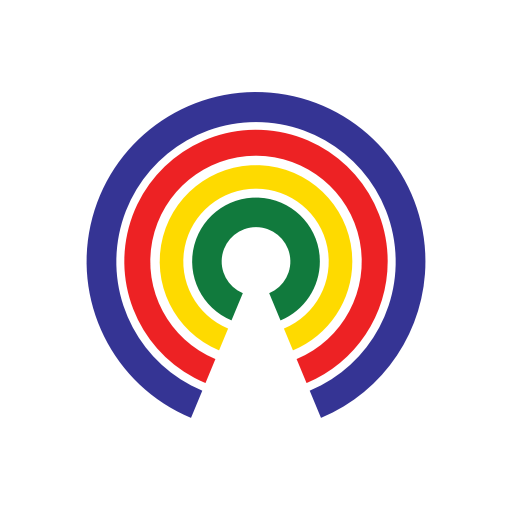 Causes
| 7.12.19
The DC: 📋 Trump orders collection of citizenship info, and... Do you support mass ICE deportation raids?
Join the 33,906 people who've taken action on Causes this week
by Causes | 7.12.19
Welcome to Friday, July 12, eggs and chickens...
President Donald Trump has ordered the Commerce Department to get an accurate count of non-citizens living in the United States through non-census means.
Speaking from the Rose Garden on Thursday, Trump told reporters:
"Today I'm here to say we are not backing down in our effort to determine the citizenship status of the United States population."
Trump said the count he's ordering will be "far more accurate" than relying on a citizenship question in the 2020 census. Agencies will be required to provide the Commerce Dept. with documents and records of citizens and non-citizens.
Attorney General William Barr also spoke at the event, and said the information collected through the executive order could be useful in determining the makeup of the Electoral College and congressional delegations.
"That information will be used for countless purposes. For example, there is a current dispute over whether illegal aliens can be included for apportionment purposes... We will be studying this issue," Barr said.
The House has scheduled a vote for July 16 on whether to hold Barr and Ross in contempt of Congress for refusing to comply with subpoenas related to the oversight committee's investigation into the genesis of the citizenship question.
"For months, Attorney General Barr and Secretary Ross have withheld key documents subpoenaed by the Committee on a bipartisan basis without asserting any valid legal justification for their refusal. These documents could shed light on the real reason that the Trump Administration tried to add the citizenship question," oversight Chairman Elijah Cummings (D-MD) said in a statement on Thursday.
Do you support Trump ordering a count of non-citizens?
On the Radar
ICE's Mass Deportation Raids
Immigration and Customs Enforcement plans to launch nationwide raids and arrests of unauthorized immigrant families this weekend.
The raids are expected to occur in ten major cities, and will target about 2,000 migrants who are in the country illegally and were ordered deported. Agents will also arrest anyone who's on the scene of the raid in what are known as "collateral" deportations.
The operation had originally been scheduled to occur in late June, but was postponed "partly because of resistance among officials at [the president's] own immigration agency," the New York Times reported.
"They're absolutely going to happen," said Acting U.S. Citizenship and Immigration Services Director Ken Cuccinelli. "There's approximately a million people in this country w/ removal orders and of course that isn't what ICE will go after in this but that's the pool of people who have been all the way through the due process chain."
House Speaker Nancy Pelosi (D-CA) has called on evangelicals to step in and urge President Trump not to carry out the ICE raids—something they'd done before the previously planned raids.
"They were very concerned that this goes too far because these raids were not what they signed up for with President Trump. And I think their calls to the president made a difference," Pelosi said, adding: "Families belong together. Every person in America has rights."
Do you support mass ICE raids on unauthorized immigrants?
Preventing Kids From Being Left in Hot Cars
The Senate Commerce, Science, and Transportation Committee on Wednesday advanced the HOT CARS Act, which would aim to prevent the deaths of young children left in hot cars due to heat stroke by requiring new cars to have a sensor that alerts drivers to check for passengers in the back seat.
The bill, known in full as the Helping Overcome Trauma for Children Alone in Rear Seats Act, would require the Dept. of Transportation to develop a rule within two years that would require all new passenger vehicles to include a system with a distinct auditory and visual alert that may be combined with a haptic alert if an unattended passenger remains in the rear seats.
Full compliance would be required for all new passenger vehicles weighing less than 10,000 pounds starting two years after the final rule is issued. 
According to Advocates for Highway & Auto Safety (which endorsed this bill), a record number of 52 children died of heat stroke in hot cars in 2018, adding to a death toll of more than 900 children since 1990.
Do you support the HOT CARS Act?
Under the Radar
Under Your Radar
In an effort to prevent loitering, 30 parks in Philadelphia have installed a device called the Mosquito that casts high frequency noises only people 25 and under can hear.
The Mosquito emits the piercing, high-frequency buzzing sounds from around 10 p.m. to 6 a.m.
"It very clearly discriminates against young people," said Brian Conner, 20, president of the National Youth Rights Association (NYRA). "It punishes non-criminal behavior, and the idea that youth are more prone to commit crimes than adults is just wrong."
First Deputy Commissioner, Susan Slawson, disagrees.
"It's really a great thing for the community and also good for the teenagers because if it's a school night and you're hanging around the rec center, when you hear that noise, you're gonna go home." Slawson said. "So, It's beneficial in more ways than just preventing vandalism and violence; it protects the kids."
Do you support sonic devices to deter teen loitering?
Your Gov at a Glance 👀
The White House: President Trump in D.C. & WI & OH
At 11:45am CDT, the president will participate in a supporter roundtable and give remarks at a joint fundraising committee luncheon in Fox Point, Wisconsin.
At 1:25pm CDT, he will deliver remarks in support of the passage of the United States-Mexico-Canada Agreement (USMCA) at Derco Aerospace.
At 6:10pm CDT, the president will participate in a supporter roundtable at a joint fundraising committee reception in Chagrin Falls, Ohio.
At 9:35pm EDT, the president will return to the White House.
The House of Representatives: In
The Senate: Out
The Senate will return Monday, July 15th.
What You're Saying
Here are some of your thoughts on House Democrats' $725 Billion Defense Authorization Bill for FY2020
(Follow Al's comment here.)
(Follow Eric's comment here.)
But wait, there's more!
And, in the End…
It's National Eat Your Jell-O Day.
In 2012, photographer Henry Hargreaves created gelatinous heads-of-state for his series "Jello Presidents."
Enjoy your J-E-L-L-O,
—Josh Herman
Talk to us via email at contact [at] countable.us. And don't forget to keep in touch @Countable.