Causes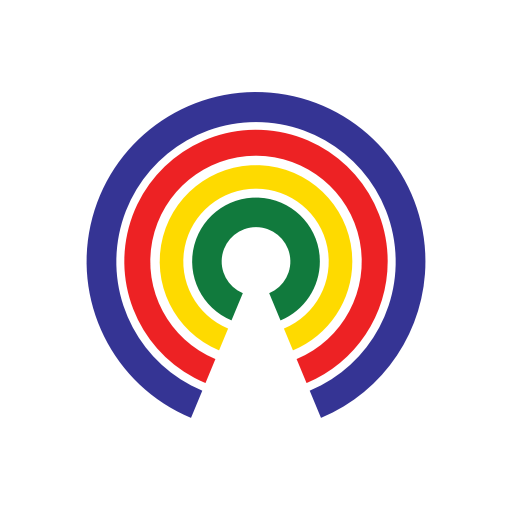 Causes
| 7.5.19
Ex-Im Bank Faces Uncertain Future After Bipartisan Reauthorization Bill Withdrawn by Waters
Do you support or oppose the Export-Import Bank?
by Causes | 7.5.19
This content leverages data from USAFacts, a non-profit that visualizes governmental data. You can learn more on its website, Facebook, and Twitter.
---
A proposed bill to reauthorize the Export-Import Bank for seven years and rebrand it as the U.S. Export Finance Agency faces an uncertain future after House Financial Services Committee Chairwoman Maxine Waters (D-CA) withdrew the bill ahead of a planned vote last week amid dissension from Democrats. The bank's operating charter expires at the end of September.
The chairwoman expressed frustration that the proposal she brokered with Ranking Member Patrick McHenry (R-NC) drew opposition from both the moderate and progressive wings of the Democratic caucus within the committee. Waters told lawmakers that the final product will need to be bipartisan for it to be enacted:
"If there is no bipartisan agreement that comes from this committee and the work that we're doing, there will not be any Export-Import Bank reauthorization because there are those in leadership, particularly on the Senate side, who will not entertain any efforts to have Export-Import reauthorization that comes from just one side of the aisle."
Rep. Denny Heck (D-WA), a moderate from a state with more than 70,000 Boeing employees, called the bill "clearly anti-Boeing", while Rep. Brad Sherman (D-CA) argued against a prohibition on deals involving Chinese state-owned enterprises. Meanwhile, Reps. Alexandria Ocasio-Cortez (D-NY) and Rashida Tlaib (D-MI) were prepared to offer amendments limiting the financing of fossil fuel power plants overseas. The adoption of those provisions would've likely brought an end to GOP committee members support for the bill.
What is the Export-Import Bank?
The Export-Import Bank (or Ex-Im Bank) was established in 1944 by President Franklin D. Roosevelt to serve as the official export credit agency of the U.S. and help American businesses export their goods and services. Here's how the Ex-Im Bank describes its role:
"When private sector lenders are unable or unwilling to provide financing, EXIM fills in the gap for American businesses by equipping them with the financing tools necessary to compete for global sales."
In other words, it uses insurance policies, direct lending, and guarantees to facilitate transactions between foreign buyers and American companies to occur that otherwise wouldn't happen because of credit or country risks.
The Ex-Im Bank is self-funded through user fees it collects, but ultimately it's backed by the full faith and credit of the U.S. government, which means that taxpayers are liable for losses incurred. Legally, it can only authorize transactions with a "reasonable assurance of repayment" and as a result it reported a default rate of only 0.5% in December 2018.
It's governed by a five member board, which requires a quorum of at least four directors to consider medium- and long-term transactions exceeding $10 million. The Ex-Im Bank lacked a quorum from 2016 to 2019, which led to the accumulation of a $40 billion backlog of prospective transactions and $20 billion in lost export opportunities. The Senate confirmed three nominees to the Ex-Im Bank board on broadly bipartisan votes in May 2019 to establish a quorum and get the bank operating again.
Why is the Export-Import Bank Controversial?
Critics of the Ex-Im Bank, the ranks of whom include both conservatives and progressives, argue that it's a form of "corporate welfare" because the companies benefiting the most from its activities are among the largest U.S. corporations. For example, in 2014 about 40% of the Bank's authorizations went to Boeing alone, as opposed to 25% for small businesses as a group.
Detractors also say the Bank is picking economic winners-and-losers with taxpayer dollars ― and sometimes those bets don't pay off. According to data from USAFacts, the Ex-Im Bank last operated at a net loss in 2010 when it was $262 million in the red. And it's had worse stretches in recent decades, such as the three years during the 1980s in which it incurred an annual deficit of more than $1 billion. As a result, Rep. Justin Amash (I-MI) introduced the Export-Import Bank Termination Act (H.R. 1910), which would abolish the bank after three years and reduce its authorities in the meantime.
Supporters of the Ex-Im Bank argue that it helps U.S. companies and workers compete against heavily-subsidized foreign rivals in the global economy ― supporting more than 1.7 million American jobs over the last decade while operating at a default rate of less than 1%. It also has consistently turned a profit in the course of its business, sending an average annual profit of $293 million back to the U.S. Treasury between 2000 and 2015 per USAFacts.
— Eric Revell
(Photo Credit: iStock.com / Planetix)