Causes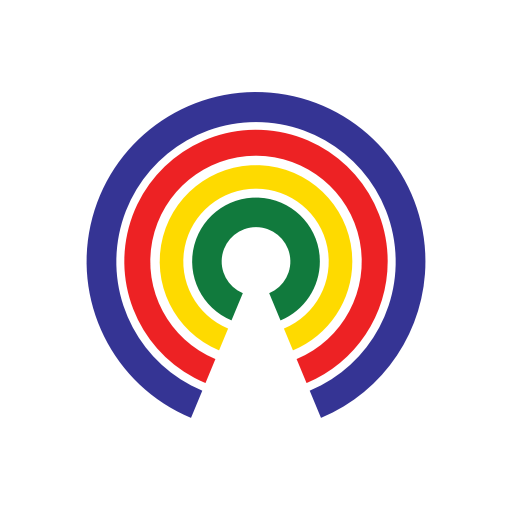 Causes
| 7.2.19
LBJ Signed the Civil Rights Act On This Date 55 Years Ago
How do you feel about the Civil Rights Act on its anniversary?
by Causes | 7.2.19
On July 2, 1964, President Lyndon B. Johnson signed the Civil Rights Act of 1964 (CRA) into law, which officially outlawed discrimination on the basis of race, color, religion, sex, or national origin. As the most significant civil rights legislative reform since Reconstruction, the CRA helped to actively reverse racial segregation in the South. It prohibited "Jim Crow" segregation policies that relegated African-Americans to separate schools, restaurants, restrooms, and even drinking fountains through a comprehensive set of anti-discrimination reforms.
What did it do?
The CRA banned segregation in public places (including public schools, businesses, theaters, restaurants, swimming pools, libraries and hotels), prevented discrimination in employment, and perhaps most notably, enforced the right to vote for African-Americans. Although the CRA certainly didn't end all forms of discrimination, it eliminated a host of institutional barriers to integration for African-Americans and sparked a nationwide conversation on inequality in the U.S.
Why was it needed?
The Civil Rights Act was critical in breaking a cycle of legal complacency around discrimination. Following the Civil War, the 13th, 14th, and 15th Amendments to the Constitution outlawed slavery, granted legal equal protection, guaranteed citizenship, and even provided the right to vote for African-Americans, but that didn't change the reality experienced by blacks in the South.
Under Jim Crow laws that encouraged the segregation of public facilities, individual states continued to strip minorities of their rights. The Supreme Court's 1896 ruling in Plessy v. Ferguson explicitly upheld these practices, holding that states' "separate but equal" segregation policies were in fact constitutional. As a result, the ruling helped legalize segregation well into the 20th century. These rulings, however, generated an immense amount of debate about civil rights.
In 1954, the landmark Brown v. Board of Education case challenged the philosophy of "separate but equal" in terms of public education. The Supreme Court that separate educational facilities were "inherently unequal" and in violation of the 14th Amendment, the Court's decision started a debate that led to federal action to protect civil rights.
Every year from 1945-1957, Congress attempted, unsuccessfully, to pass a civil rights bill as prominent civil rights leaders launched a series of sit-ins, boycotts, and Freedom Rides. The first civil rights legislation since Reconstruction was signed into law by President Dwight Eisenhower in 1957 after the longest filibuster in the U.S. Senate's history.
In 1963, televised conflicts between peaceful protesters and authorities; the Birmingham Campaign, a movement organized by the Southern Christian Leadership Conference (SCLC) to protest segregation; the March on Washington, which featured Dr. Martin Luther King Jr.'s famous "I Have a Dream" speech; and several murders of African-Americans all heightened the focus on civil rights that year.
President John F. Kennedy proposed the Civil Rights Act, submitted the bill to Congress, and began a host of other civil rights reforms in the meantime. The president met with businessmen, religious leaders, labor officials, and groups such as the National Association for the Advancement of Colored People (NAACP) and cautioned African-American leaders against the use of violence as a means of protest, arguing that it might alienate potential supporters.
After Kennedy's assassination in November of 1963, Dr. King and newly sworn in President Lyndon B. Johnson continued to advocate for Kennedy's civil rights bill. Initially, the House of Representatives debated the bill for nine days and rejected nearly 100 amendments that were intended to weaken it. Following 60 days of public hearings, appearances by almost 300 witnesses, and nearly 6,000 pages of published testimony, the bill passed in the House by a vote of 290 to 130 on February 10th, 1964.
In the Senate, however, members raised several concerns over the bill's extension of federal powers. Seen as having the potential to upset constituents who might retaliate against them at the ballot box, senators began the longest filibuster in American history in an attempt to block the bill, creating a deadlock that lasted 57 days.
After over 80 days of debate the Senate passed its own version of the bill. The House then moved to endorse the Senate bill, and on July 2nd, 1964, President Johnson, with King and several other civil rights activists in attendance, signed the bill into law. Thus, after years of anti-segregation protests, discrimination on the basis of race, sex, religion, color or national origin was officially prohibited in the U.S.
What was its impact?
The immediate effects of the 1964 Civil Rights Act were significant. In Mississippi, for example, black voter registration in eligible populations skyrocketed from below 7% in 1965 to over 70% in 1967. The bill itself served as a stepping stone for a wealth of addition civil rights reforms; the Voting Rights Act of 1965, Fair Housing Act of 1968, and Age Discrimination in Employment Act in 1967 were just a few of the policies that piggybacked on the CRA's success.
Even today, the achievements of the Civil Rights Act continue to manifest. The 1964 CRA was key in creating an anti-discriminatory culture that led to rules preventing discrimination in the workplace and beyond.
In the 116th Congress, the Democrat-controlled House passed the Equality Act on a mostly party-line vote of 236-173. It would ban discrimination on the basis of sexual orientation and gender identity while also expanding the CRA's definition of public accommodation to ban discrimination in nearly every entity that offers goods, services, or programs. That definition would include public restrooms, so it would be illegal to deny a person access to a public restroom (or locker room or dressing room) based on their gender identity.
-- Meera Santhanam (with Eric Revell)
(Photo Credit: White House Press Office / Public Domain)