Axios
Axios
| 6.18.19
In Photos: Trump Launches His 2020 Reelection Campaign in Florida
How do you feel about Trump/Pence 2020?
by Axios | 6.18.19
President Trump officially launched his reelection campaign with a rally at the 20,000-person capacity Amway Center in Orlando, Florida on Tuesday evening.
Between the lines: Florida is a key 2020 battleground. Trump won by a narrow margin there in 2016 with 48.6% of the vote to his Democratic rival Hillary Clinton's 47.4%. The 2018 midterms showed narrow Republican wins for Gov. Ron DeSantis (R) and Sen. Rick Scott.
---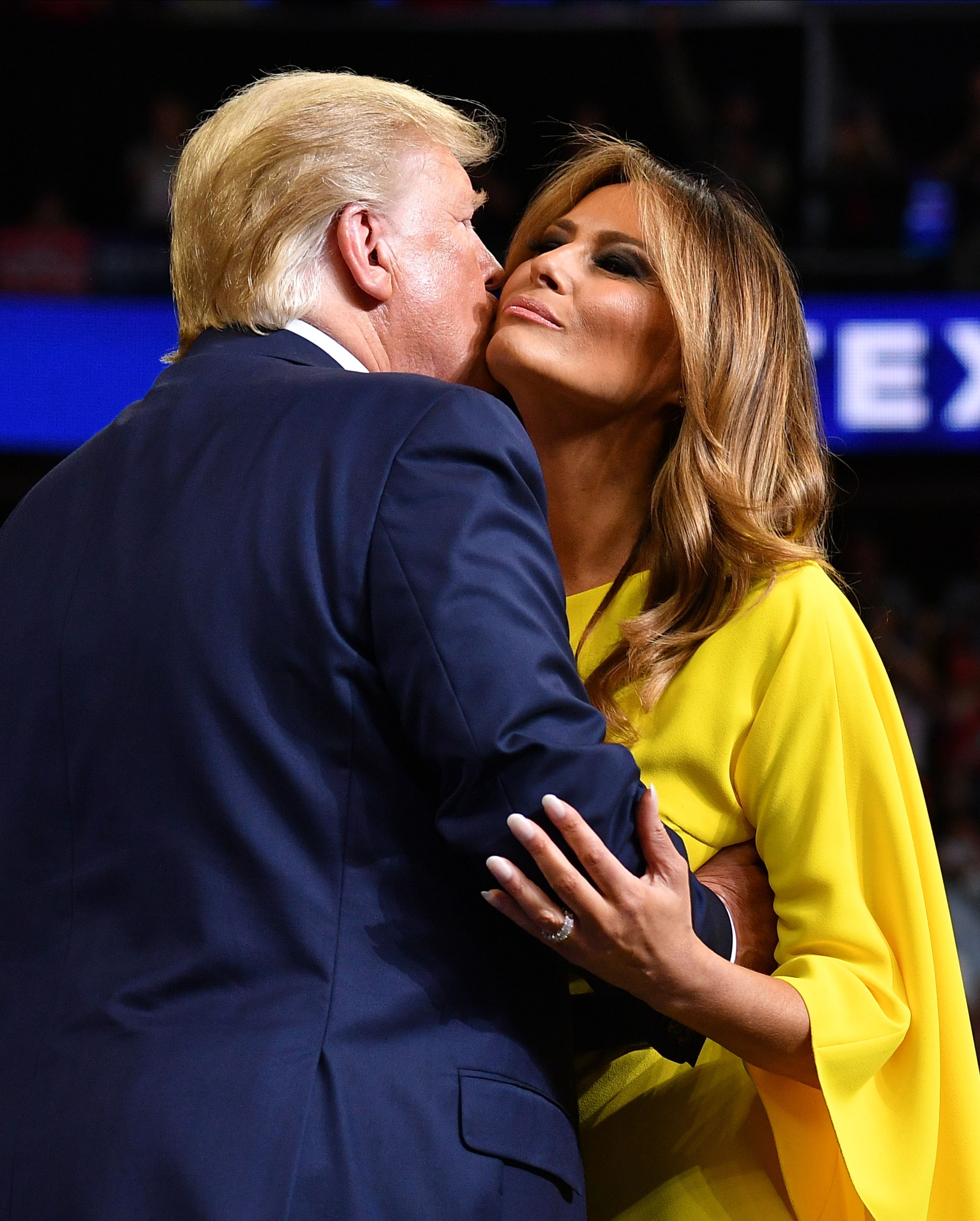 Trump and First Lady Melania Trump. Photo: Mandel Ngan/AFP/Getty Images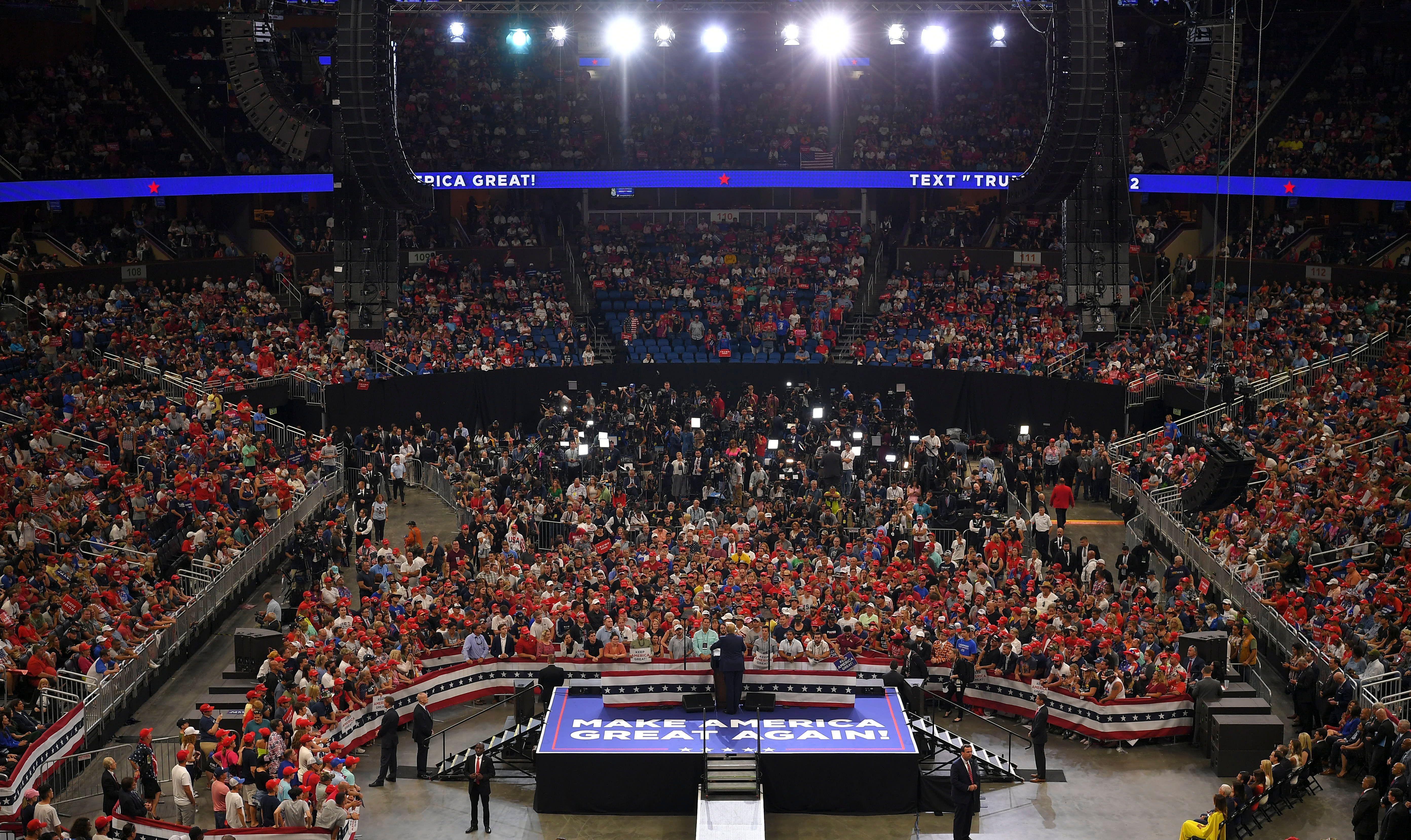 The venue choice is a sign of continued focus on the state, where its 29 electoral college votes could make all the difference. Photo: Mandel Ngan/AFP/Getty Images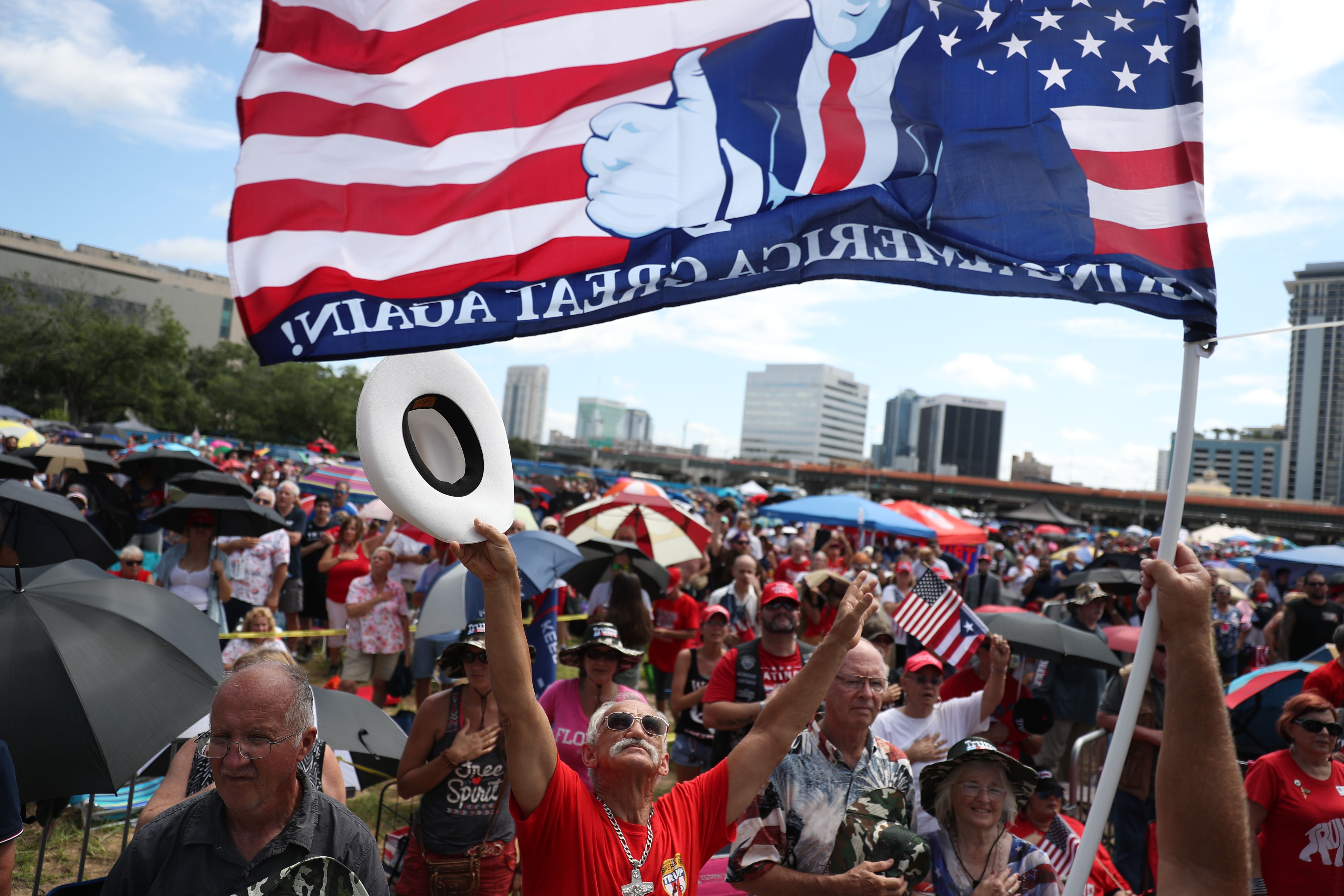 According to Trump, the campaign received tens of thousands of ticket requests for the launch. The preceding event was dubbed "45-fest." Photo: Joe Raedle/Getty Images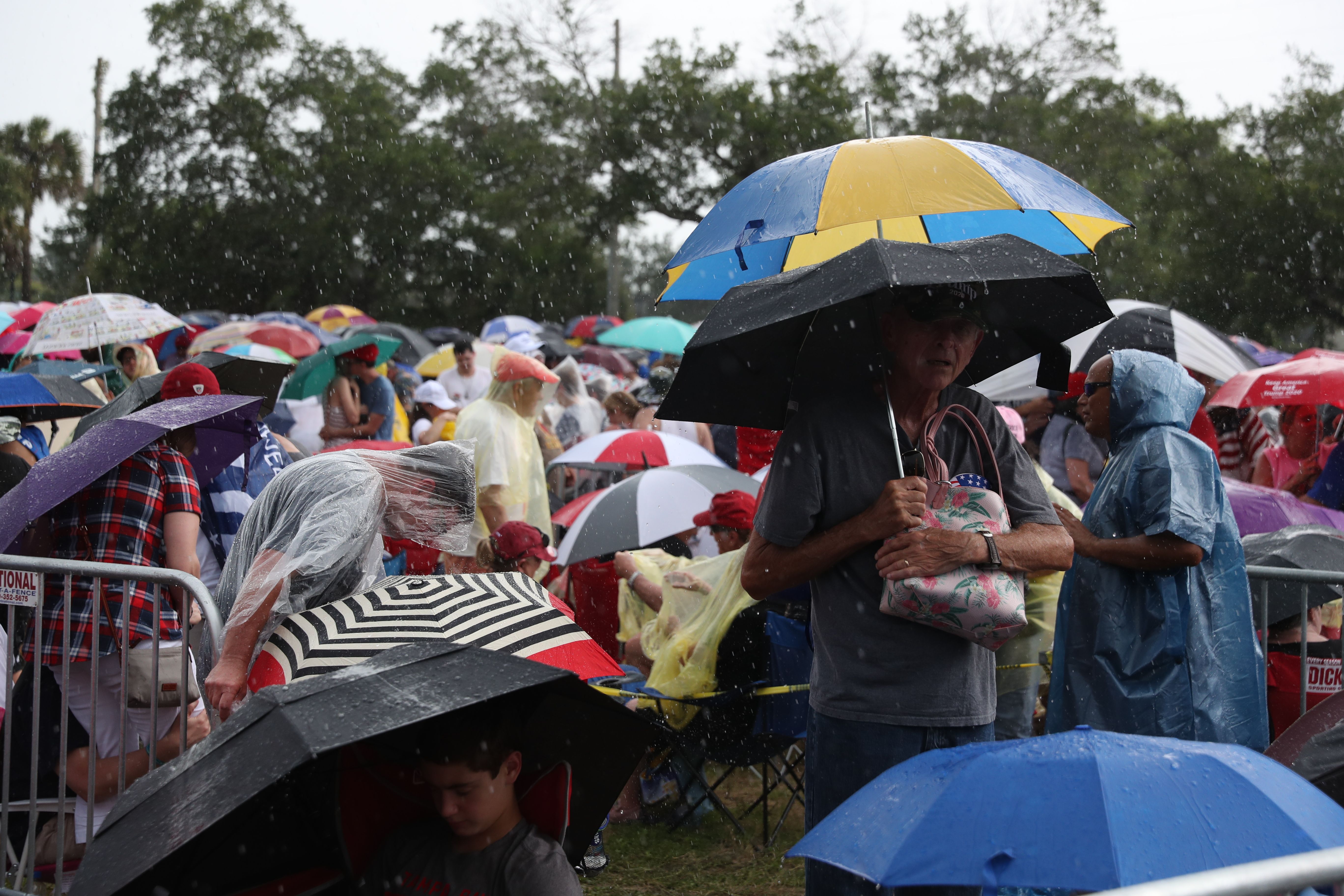 Hordes of people waited out the rain ahead of the rally. Photo: Joe Raedle/Getty Images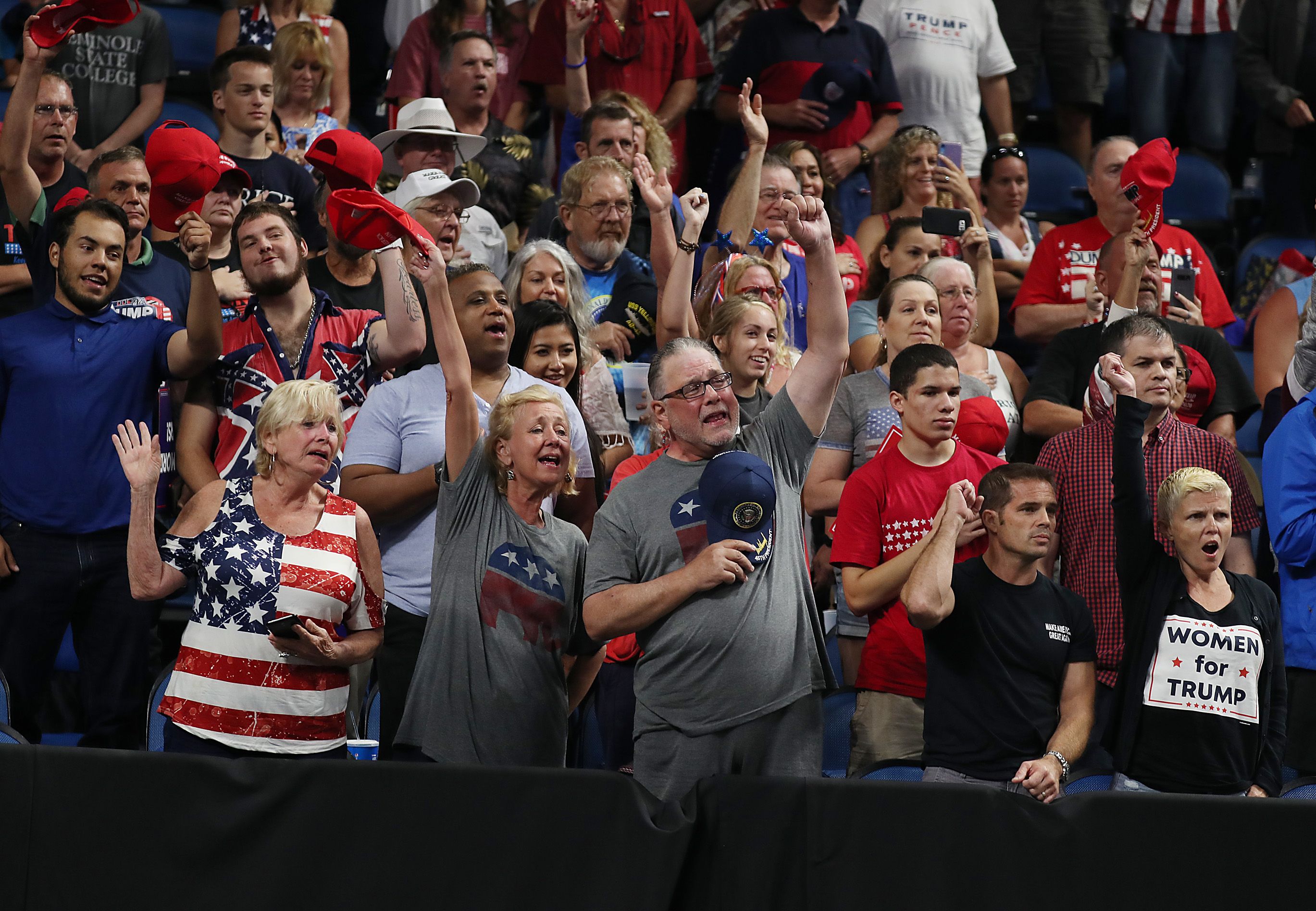 Trump supporters moved indoors to await the arrival of the President, First Lady Melania Trump, Vice President Mike Pence and Second Lady Karen Pence. Photo: Joe Raedle/Getty Images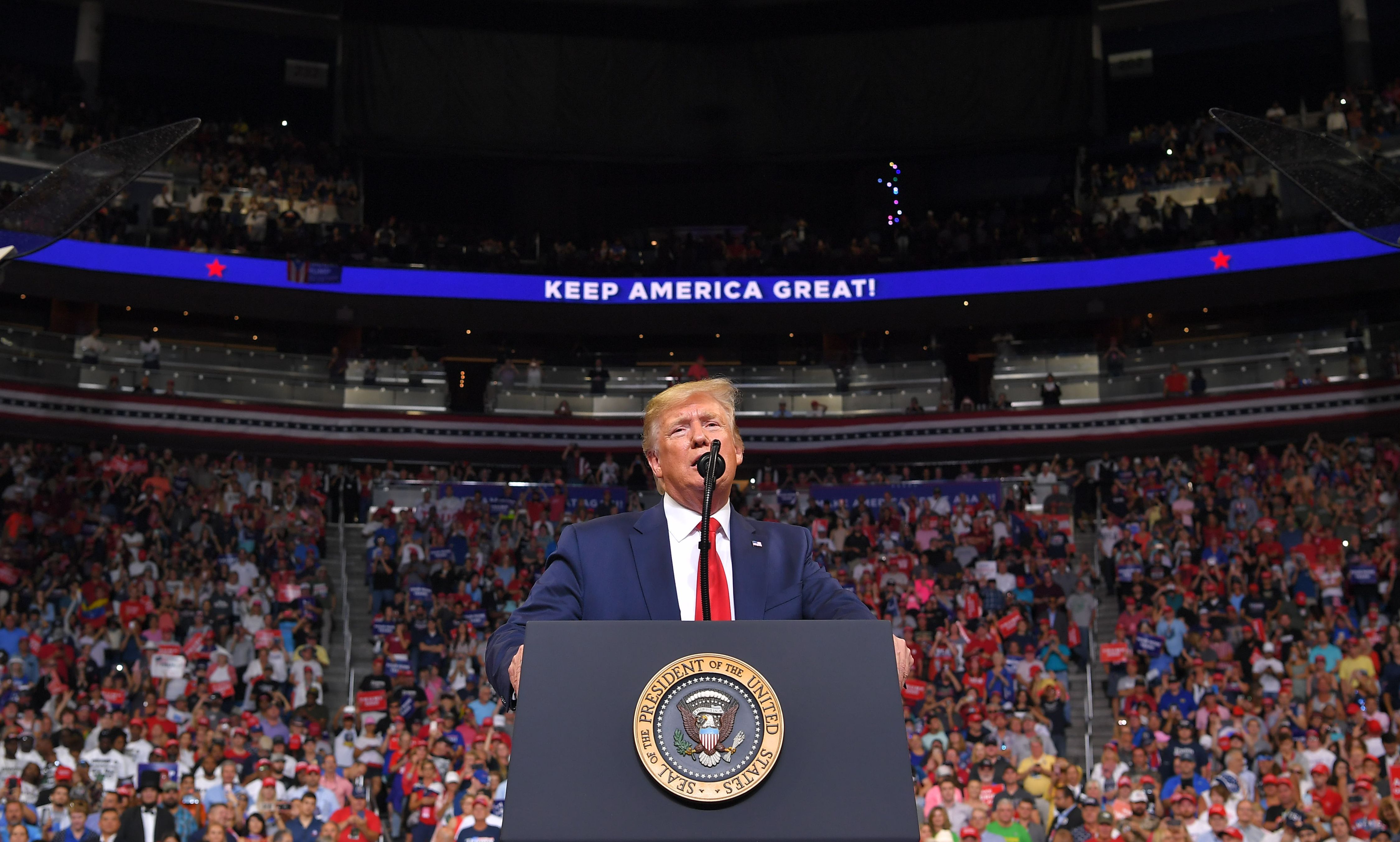 Trump takes the stage at a packed Amway Arena. Photo: MANDEL NGAN/AFP/Getty Images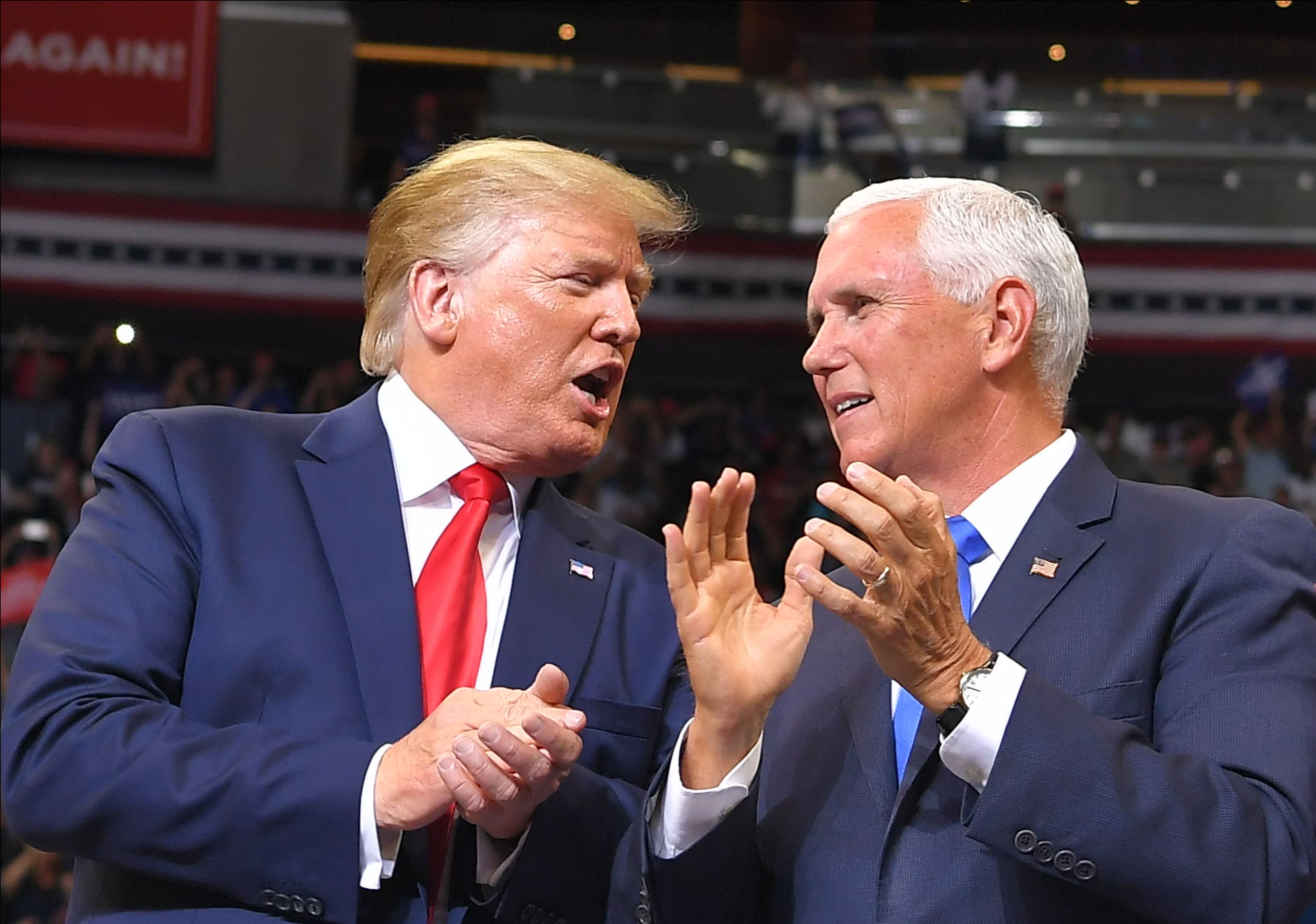 Trump and Vice President Mike Pence gearing up for hopes of a second term. Photo: Mandel Ngan/AFP/Getty Images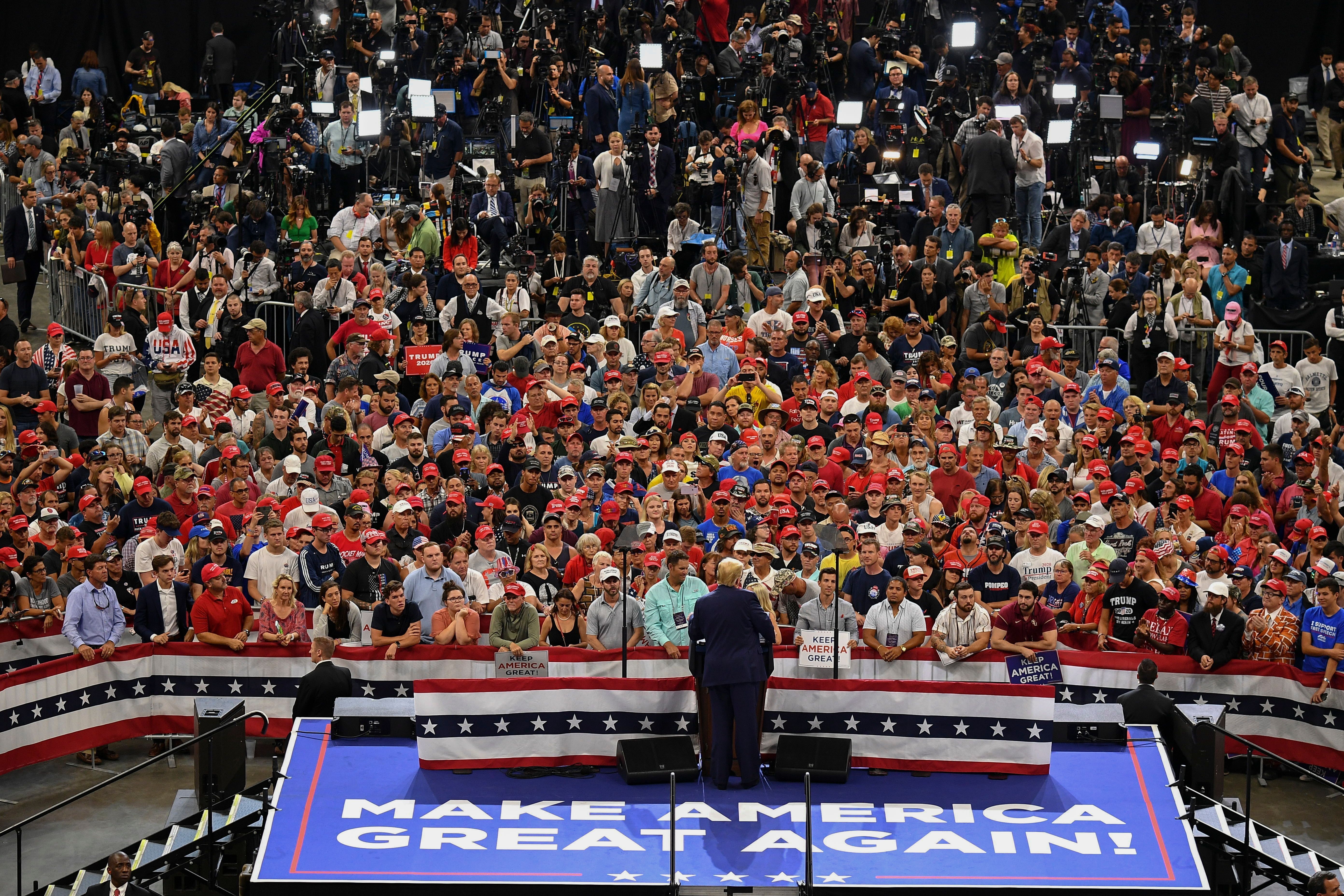 The Amway Center seats 20,000 people. Photo: MANDEL NGAN/AFP/Getty Images