Causes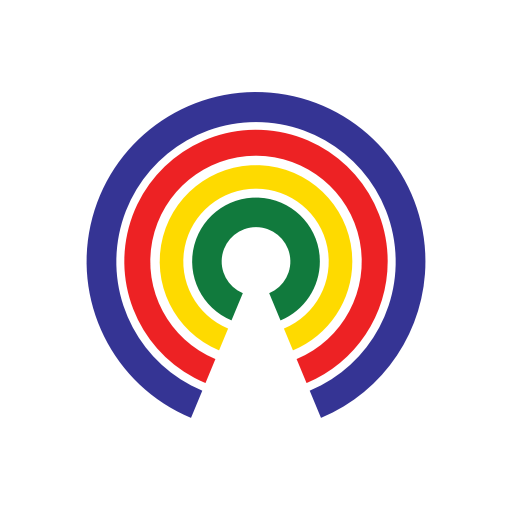 Causes
| 5.28.19
George W. Bush Signed a Bill Restricting Protests at Military Funerals On This Date
How do you feel about the Respect for America's Fallen Heroes Act on its anniversary?
by Causes | 5.28.19
On May 29, 2006, President George W. Bush signed the Respect for America's Fallen Heroes Act into law on Memorial Day, placing restrictions on protests at military funerals.
Why did it come up?
By mid-2006, U.S. involvement in two Middle Eastern wars drew increasing criticism over mounting casualties and the wars' direction. The U.S. had been at war against Al Qaeda and the Taliban in Afghanistan for nearly five years following the September 11th terror attacks of 2001. After a U.S.-led coalition toppled Iraqi dictator Saddam Hussein's regime in 2003, a civil war broke out placing the U.S. in the position of trying to prop up Iraq's fledgling democratic government amid a civil war between Sunni and Shiite militant groups and a terrorist insurgency by Al Qaeda affiliates.
After 2001 and 2002 saw a combined 29 servicemembers killed in hostile action, casualties increased during the 2003 through 2005 period when a total of 1,786 Americans were killed in action. A group known as the Westboro Baptist Church began picketing funerals of American soldiers waving banners that said "Thank God for dead soldiers" in addition to hateful slurs against LGBT people, Catholics, Jews, Muslims, and atheists.
In early 2006, days before a military funeral protest threatened by Westboro Baptist Church was to occur in Kokomo, Indiana, a bill making it a felony to protest within 500 feet of a funeral was signed into law by Gov. Mitch Daniels (R) and no protest occurred.
Soon thereafter the states of Michigan and Illinois enacted similar laws, and it didn't take long for other states and Congress to follow suit. The first federal bill introduced on the issue came from Sen. Evan Bayh (D-IN), which would have established time and distance limits on protests and prohibited state and local governments from issuing permits for protests during military funerals, but support coalesced around a narrower bill.
What did the Respect for America's Fallen Heroes Act do?
The Respect for America's Fallen Heroes Act, introduced by Rep. Mike Rogers (R-MI), prohibited protests within 300 feet of an entrance and 150 feet of a road into a national cemetery from 60 minutes before to 60 minutes after a military funeral. Violations of the law are punishable by up to $100,000 in fines and up to one year imprisonment.
The bill passed the House on a 408-3 vote with only Reps. Barney Frank (D-MA), Ron Paul (R-TX), and David Wu (D-OR) opposing it on constitutional grounds. It then cleared the Senate on a unanimous voice vote.
While President George W. Bush didn't offer a specific statement about this bill when signed it into law on May 29, 2006, he said the following during a Memorial Day address at Arlington National Cemetery that day:
"Our Nation is free because of brave Americans like these, who volunteer to confront our adversaries abroad so we do not have to face them here at home. Our Nation mourns the loss of our men and women in uniform. We will honor them by completing the mission for which they gave their lives ― by defeating the terrorists, by advancing the cause of liberty, and by laying the foundation of peace for a generation of young Americans. Today we pray that those who lie here have found peace with their Creator, and we resolve that their sacrifice will always be remembered by a grateful nation."
What has its impact been?
The push for restrictions on protests at military funerals continued after its enactment. In September 2006, the federal law was broadened to apply to military funerals at cemeteries that aren't under federal jurisdiction. And as of 2017 more than 40 states have enacted funeral protest laws.
An 8-1 Supreme Court ruling in Snyder v. Phelps (2011) held that Westboro Baptist's military funeral protests couldn't be the basis for a civil lawsuit claiming emotional distress because they are protected speech in a public place. The case came about after Albert Snyder, a gay man, filed suit against Westboro Baptist for protesting at the funeral of his son Matthew Snyder, a U.S. Marine who was killed in Iraq.
Westboro Baptist Church has launched several legal challenges against laws restricting protests at military funerals, with mixed results. For a time, there was a "circuit split" between the Eighth Circuit Court which found WBC's First Amendment rights outweighed Missouri's interest in protecting mourners, and the Sixth Circuit which found the mourners' privacy rights justified restrictions on funeral protests in Ohio. A circuit split on an issue makes it more likely that the Supreme Court will take up a relevant for review.
More recently, however, the Eighth Circuit Court found in 2017 that a Nebraska law's limits on the time and location of funeral protests were justified because the mourners have a right to grieve privately "in a respectful environment… free from unwanted public exploitation." In November 2018, the Supreme Court declined to take up Westboro Baptist's challenge to the Eighth Circuit's ruling.
— Eric Revell
(Photo Credit: pirateyjoe via Flickr / Creative Commons)