Causes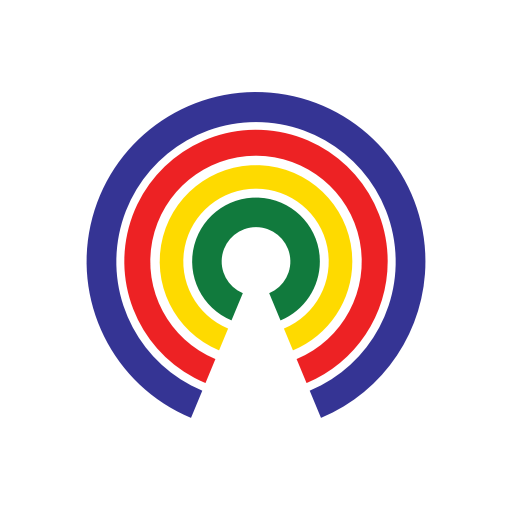 Causes
| 5.14.19
The DC: 🥋 Legalizing nunchucks, and... Do you support the U.S.-China trade war?
Join the 28,520 people who've taken action on Causes this week
by Causes | 5.14.19
Welcome to Tuesday, May 14, left, rights, and centers...
China on Monday announced retaliatory tariffs on $60 billion of American goods, including peanuts, sugar, chicken, beer, swimsuits, and dog collars.
Beijing's move comes in response to President Donald Trump's announcement on Friday that the U.S. would raise duties on $200 billion in Chinese products from 10% to 25%.
Trump urged China to make a deal, warning the trade war could escalate.
"I say openly to President Xi & all of my many friends in China that China will be hurt very badly if you don't make a deal because companies will be forced to leave China for other countries," Trump tweeted on Monday. "Too expensive to buy in China. You had a great deal, almost completed, & you backed out!"
"Our industry is particularly exposed for a host of reasons," Rick Helfenbein, president and CEO of the American Apparel & Footwear Association, told Yahoo Finance. "We are kind of trapped. These tariffs will hurt us. They will hurt retail particularly badly."
Do you support the U.S.-China trade war?
On the Radar
Your Turn, Your Voices: Trump Retweets Call for Two Years to Be Added to His Term As 'Reparations'
Last week, President Trump retweeted a post from Jerry Falwell Jr. arguing that the commander-in-chief's first term should be extended two years as a reparation "for time stolen by this corrupt failed coup."
We asked if you'd support overtime for #45. We share some of your comments here.
Here's how you're answering so far:
Should the U.S. consider extending Trump's term? Add your comments here.
Under the Radar
Nunchuck Ban Chucked Out
Arizona has lifted its ban on nunchucks, which was put in place during the Kung Fu movie craze of the 1970s.
Republican Gov. Doug Ducey signed a law lifting the ban on the martial arts weapon, which were described in legislation as "two or more sticks, clubs, bars or rods to be used as handles, connected by a rope, cord, wire or chain, in the design of a weapon used in connection with the practice of a system of self-defense."
"The average person can do far more damage using a baseball bat than nunchucks," Arizona Rep. John Kavanaugh, a Republican, told the Associated Press. "They're not dangerous to anybody. And we really should let kids and adults who want to do martial arts activities legally possess them."
Opponents of the bill felt lawmakers should focus their attention on gun violence, not karate weapons.
"I don't believe that we are going to see a sudden spike in the use of nunchucks in violent crime," said Rep. Jennifer Longdon, D-Phoenix. "I think that, overall, this bill is very benign."
Do you support legalizing martial arts weapons?
Your Gov at a Glance 👀
The White House: President Trump in D.C. & LA
At 11:00am EDT, the president will depart the White House.
At 2:00pm CDT, the president will receive a tour of the Cameron LNG Export Facility in Hackberry, Louisiana before delivering remarks on economic growth.
At 5:35pm CDT, the president will participate in a roundtable with supporters and deliver remarks at a joint fundraising committee reception in Metaire, Louisiana.
At 10:45pm EDT, the president will return to the White House.
The House of Representatives: In
The Senate: In
Voting on the confirmation of Michael Truncale to be U.S. District Judge for the Eastern District of Texas.
Taking a procedural vote on the nomination of Kenneth Lee to be U.S. Circuit Judge for the Ninth Circuit Court of Appeals.
What You're Saying
Here are some of your thoughts on Prohibiting the Use of Federal Funds to Buy Art for Embassies
(Follow ngunner's comment here.)
(Follow Rick's comment here.)
But wait, there's more!
And, in the End…
Committee Watch
 Before bills and nominations are brought up for a passage vote in Congress, they typically have to be considered and approved by relevant committees.
We take a thorough look at the hearings Congressional committees will be holding this week in our Committee Watch, but here are a few we're watching extra closely:
On Tuesday, the Senate Budget Committee will hold a hearing titled "Fixing a Broken Budget and Spending Process: Perspectives of Two Former Chairmen". 2:30pm
On Wednesday, the House Judiciary Committee will hold a hearing titled "Executive Privilege and Congressional Oversight". 10am
On Thursday, the House Science, Space and Technology Committee will hold a hearing titled "Event Horizon Telescope: The Black Hole Seen Round the World". 10am
Salute the flag in honor of "Stars and Stripes Forever" Day,
—Josh Herman
Talk to us via email at contact [at] countable.us. And don't forget to keep in touch @Countable.