Causes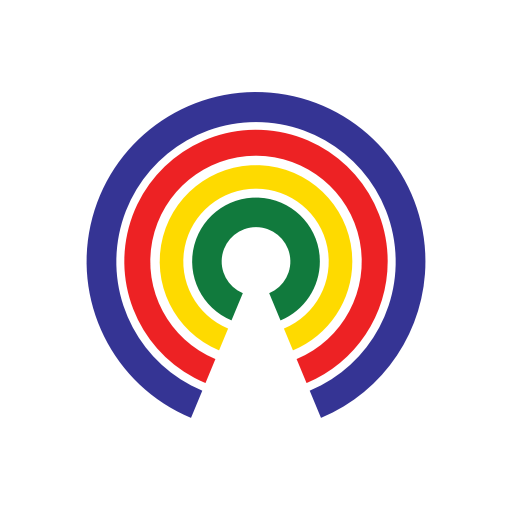 Causes
| 7.31.19
Do You Support Legalizing Magic Mushrooms?
Should the U.S. legalize magic mushrooms?
by Causes | 7.31.19
Update - July 31, 2019:
The Society for Psychedelic Outreach and Reform and Education (SPORE), which convinced Denver voters to decriminalize psychedelic mushrooms in May, is going national.
"Our mission is to transform public opinion to normalize and decriminalize the responsible use, possession and cultivation of psilocybin mushrooms and other psychedelic plants and fungi," said Kevin Matthews, the group's executive director.
"We offer resources like education, community and organizational support, policy guidance and we're also advocates for individuals, communities and organizations that are interested in pursuing or exploring psychedelic drug policy reform both here in Colorado and nationwide."
Psilocybin and other plant-based psychedelics have also been decriminalized in Oakland, California.
But Michael Clarendon, a physician who lives in Oakland, said medical literature doesn't support the broad use of magic mushrooms.
"Indigenous people use mushrooms in controlled rituals, not recreationally. The most responsible course for the city council would be to put this on hold to see what happens in Denver and what the response is there," he said.
Countable's original story appears below.
---
Update - June 6, 2019:
Psilocybin and other plant-based psychedelics have been decriminalized in Oakland, California, after the city council voted unanimously to decriminalize entheogenic plants. 
The Northern California community becomes the second U.S. city to do so after Denver passed similar legislation last month.
"Practices with Entheogenic Plants have long existed and have been considered to be sacred to human cultures and human interrelationships with nature for thousands of years, and continue to be enhanced and improved to this day by religious and spiritual leaders, practicing professionals, mentors, and healers throughout the world, many of whom have been forced underground," the resolution stated.
Prior to the vote, some 30 people lined up to offer their testimony about the resolution, extolling the virtues of plant medicines in treating trauma, depression, anxiety, and addiction.
"It's the plants that are going to bring us back to sanity. We've got to listen to their message and we've got to live reciprocally with nature and restore the natural order," said Susana Eager Valadez, director of the Huichol Center for Cultural Survival and Traditional Arts.
Countable's original story appears below.
---
Update - May 9, 2019:
Denver has become the first city in the U.S. to decriminalize psychedelic mushrooms.
Possessing psilocybin mushrooms will remain illegal, but prosecuting the crime will become police's "lowest law-enforcement priority."
"Our victory today is a clear signal to the rest of the country that Americans are ready for a conversation around psilocybin," said Initiative 301 campaign manager Kevin Matthews.
"We'll continue to fight the growing drug culture. Denver's becoming the illicit drug capital of the world. The larger issue here is not good for our city," said Jeff Hunt, director of the Centennial Institute at Colorado Christian University. "Marijuana has brought more problems than it's solved to our city and our state, and if we continue to go down this track, we're going to continue to see Colorado get in worse and worse shape."
Countable's original story appears below.
---
What's the story?
Denver is voting today on whether to effectively decriminalize psilocybin or "magic" mushrooms.
If the initiative passes, the Mile High City would be the first city to legalize the drug, which has been outlawed by the federal government since 1970.
What are people saying?
Supporters
 "Decriminalize Denver" argues that "No one should go to jail, lose their children, lose their job, and lose their citizen's rights for using a mushroom. One arrest is too many for something with such low and manageable risks for most people, relative to its potential benefits.
The group is led by Kevin Matthews, who had to leave West Point due to major depression, which he says magic mushrooms later cured.
"It was one of the most profound experiences in my life. It cleared the fog and lasted for weeks and weeks after. It enabled me to see outside the box of my own depression."
Opponents
Denver District Attorney Beth McCann told the Washington Post that "[a]t this point, I don't think it's a good idea."
"We're still figuring out marijuana, and even though things are going well so far, we're still measuring the impacts on the people of Denver," McCann said.
When the initiative was first announced, Jeff Hunt, vice president of public policy for Colorado Christian University, told CNN affiliate KMGH that he opposed decriminalization.
"Denver is quickly becoming the illicit drug capital of the world," Hunt said. "The truth is we have no idea what the long-term health effects of these drugs are going to do to the people of Colorado."
What do you think?
Do you support decriminalizing psilocybin mushrooms? Should more cities try to pass similar laws? Take action and tell your reps, then share your thoughts below.
—Josh Herman
(Photo Credit: iStock / gilaxia)