Causes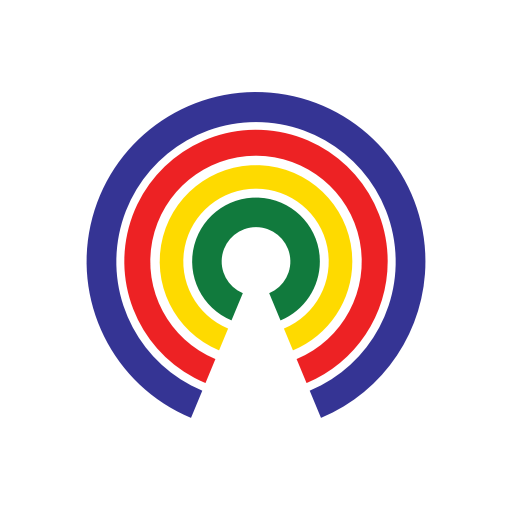 Causes
| 2.15.18
The Latest: Senate Rejects Immigration Proposals
Join the 44,898 people who've taken action on Causes this week
by Causes | 2.15.18
The Senate considered four immigration reform proposals in the hope of finding an agreement to provide legal status for DACA recipients and secure the border, but all four proposals failed to get the support they needed.
We've been tracking events throughout the week below, so read on and get caught up. We will continue to update this post if there are any further developments.
Thursday
All Four Proposals Rejected: All four immigration reform proposals considered by the Senate failed to get the 60 votes they needed to advance.
It's unclear what the Senate's next steps on the issue will be, as it has adjourned without scheduling time to consider other proposals. Both chambers of Congress are expected to be out of session next week for President's Day ― leaving lawmakers with only a few legislative days in which to act prior to the expiration of DACA on March 5.
Sen. Pat Toomey's (R-PA) sanctuary cities proposal got the backing of 55 senators, including four Democrats ― Sens. Joe Manchin (WV), Claire McCaskill (MO), Debbie Stabenow (MI), and Joe Donnelly (IN).
The bipartisan immigration reform proposal introduced by Sens. Mike Rounds (R-SD) and Angus King (I-ME) had the support of 54 senators. Eight Republicans supported the bill ― including Sens. Lamar Alexander (TN), Susan Collins (ME), Jeff Flake (AZ), Cory Gardner (CO), Lindsey Graham (SC), Johnny Isakson (GA), Lisa Murkowski (AK), and Rounds. Three Democrats opposed it, including Sens. Kamala Harris (CA), Martin Heinrich (NM), and Mark Udall (NM).
Sen. Chuck Grassley's (R-IA) proposal which included the Trump administration's "four pillars" immigration reform plan received only 40 votes.
Votes Happening: The Senate is going to vote at 2:30pm ET to limit debate on four immigration proposals offered as amendments. Here are the four amendments in the order they'll receive votes, all of which require 60 votes to be considered:
Senate Returns to Honor Shooting Victims: The Senate convened this morning and will hold a moment of silence at noon ET to pay tribute to the victims of the tragedy in Parkland, FL.
The rest of the Senate's schedule for today is yet to be announced, as no votes on amendments have been scheduled yet.
Wednesday
Senate Ends Its Day: The Senate adjourned after 7pm ET without taking any votes, but there is some more clarity about how the debate will move forward.
Majority Leader Mitch McConnell (R-KY) introduced four cloture motions ― which require 60 votes and are used to limit further debate ― for amendments which could get a vote as early as Thursday. That would require the Senate unanimously agreeing to waive the rule that requires cloture motions to "ripen" for one day, absent that the earliest they could be voted on is Friday morning.
Here are the four amendments in the order they'd receive votes:
Coons-McCain "Uniting and Securing America Act" (#1955): This amendment offered by Sens. Chris Coons (D-DE) and John McCain (R-AZ) would grant legal status to all of the 3.2 million "Dreamers" who have been in the country since 2013 and require the Dept. of Homeland Security to submit a comprehensive border security strategy within one year. It would not provide funding for improved border security, address the issue of family-based "chain" migration, or eliminate the diversity visa lottery.

Toomey "Stop Dangerous Sanctuary Cities Act" (#1948): This amendment offered by Sen. Pat Toomey (R-PA) would block economic and community development grants to sanctuary jurisdictions ― which are states and municipalities that don't comply with immigration detainer requests from federal immigration authorities.

Schumer "Immigration Security and Opportunity Act (#1958 as modified): This amendment offered by Sen. Chuck Schumer (D-NY) for a group of bipartisan senators including Sens. Mike Rounds (R-SD) and Angus King (I-ME) would provide a path to citizenship for 1.8 million DACA recipients over 12 years while prohibiting them from sponsoring parents who assisted a child in illegally entering the country from citizenship; authorize and appropriate $25 billion for 10 years of border security measures which would be subject to annual reporting requirements and funding from Congress which could be blocked with 60 votes. It would also direct Homeland Security to prioritize enforcement measures against unauthorized immigrants who have been convicted of a felony, a significant misdemeanor, or three or more misdemeanors; are a threat to national security or public safety; or are unlawfully present and arrived in the U.S. after June 30, 2018.

Grassley "Secure and Succeed Act" (#1959): This amendment offered by Sen. Chuck Grassley (R-IA) would provide a pathway to citizenship for 1.8 million DACA recipients over 12 years; establish a $25 billion border security trust fund for 10 years; strengthen immigration enforcement measures and provide for additional CBP/ICE personnel; eliminate the diversity visa lottery and reallocate those 55,000 visas; limit chain migration to the nuclear family by only permitting family-based visas for spouses and children under 18 years of age.
Senate Returns, Starts Debate: After gaveling in for the day, at about 10:30am ET the Senate approved the "motion to proceed" to the immigration bill on a voice vote. This means that the Senate can start calling up amendments for votes, which will need 60 votes to be adopted.
Tuesday
Senate Adjourns After Dems Withhold Consent: Majority Leader Mitch McConnell (R-KY) again came to the Senate floor to ask for unanimous consent to waive what remains of the 30 hours of post-cloture debate so that they could start considering amendments at 8:00pm ET this evening.
Sen. Dick Durbin (D-IL) objected, meaning that the earliest the Senate could consider amendments would be after midnight ET Wednesday morning. Instead, the Senate will reconvene after 10:30am to take a "motion to proceed" vote that requires a simple majority to succeed. If it does, votes on amendments can begin.
McConnell Blocked From Starting Debate: Senate Majority Leader Mitch McConnell (R-KY) came to the Senate floor to ask for unanimous consent to waive what remains of the 30 hours of post-cloture debate so that they could start considering amendments at 2:15pm ET this afternoon. The first would've been an amendment offered by Sen. Pat Toomey (R-PA) related to sanctuary cities, followed by an amendment of Democrats' choosing.
Minority Leader Chuck Schumer (D-NY) objected, saying the Toomey amendment isn't related to the Deferred Action for Childhood Arrivals (DACA) program. The Senate won't be able to vote on amendments until either Schumer yields back the post-cloture debate time or that time elapses. In the latter case, that could push back the first amendment vote until tomorrow.
Senate Returns: The Senate is in session and in a period of open debate leading up to another procedural vote, which will set the stage for amendments to be considered. That vote is expected this afternoon.
Monday
Senate Adjourns: The Senate has adjourned and will reconvene Tuesday at 10am ET when it will resume the debate. No votes have been scheduled yet.
Senate Starts the Debate: This cloture motion would allow the Senate to bring up a bill for debate that will serve as the legislative vehicle for what is produced through the amendment process. The underlying bill has no immigration-related language, and its text (related to COBRA insurance premiums under the American Health Care Act — which failed to advance) will be replaced in its entirety by the Senate's amendments. Because it's a cloture motion on a motion to proceed, this means that the Senate is only limiting initial debate, so another cloture motion will be needed to limit debate before a passage vote occurs. Invoked 97-1. 2/12 6:06pm ET
Tell your senators what you want to see in an immigration reform proposal using the Take Action button then share your thoughts in the comments below!
— Eric Revell
(Photo Credit: drnadig / iStock)