Causes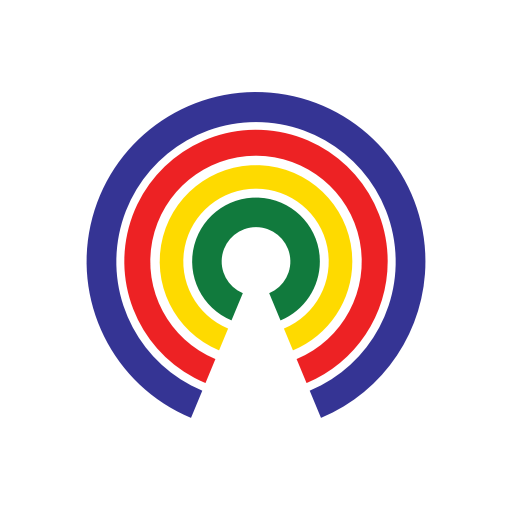 Causes
| 3.20.17
Three House GOP Lawmakers Draft Bills to Leave UN, Abolish EPA & Dept. of Education
Join the 64,250 people who've taken action on Causes this week
by Causes | 3.20.17
President Donald Trump's administration is taking shape, and how several of his high-level appointments mesh with a Republican Congress that views their agencies with hostility will be a storyline worth following.
Betsy DeVos, a proponent of charter schools and vouchers, will head the department charged with steering the nation's public schools. Scott Pruitt, who as Oklahoma's attorney general sued the Environmental Protection Agency (EPA) 14 times and called its activities "a disgrace," has now been confirmed as its leader. And while former South Carolina Gov. Nikki Haley has achieved noteworthy firsts as the daughter of Sikh immigrants from India, she brings to her new role of U.S. ambassador to the United Nations a rather thin foreign-policy resume.
All three are viewed as bringing an outside perspective to these agencies, much as President Donald Trump was heralded as an anti-Washington crusader who would "drain the swamp" of lobbyist influence, political rewards for campaign donors, and government waste. Just as Trump seems to have backed off that stance, however, it remains to be seen how DeVos, Haley and, if confirmed, Pruitt, will make their marks on these departments.
Amid this flurry of hearings and swearing-ins, three House Republicans have made their opinions clear concerning the Department of Education (ED), the EPA and the U.N. – namely that they shouldn't exist. Rep. Mike Rogers (R-AL), Rep. Thomas Massie (R-KY) and Rep. Matt Gaetz (R-FL) have introduced bills seeking American withdrawal from the U.N. and the dissolution of the ED and EPA, respectively.
Bill-by-bill details
On the day of DeVos' confirmation hearings, Massie presented his bill (H.R. 899), which would disband the ED by Dec. 31, 2018. "Neither Congress nor the [p]resident, through his appointees, has the constitutional authority to dictate how and what our children must learn," Massie wrote.
Rep. Jason Chaffetz (R-UT), one of the bill's seven cosponsors, each a Republican, discussed the proposal with his state's Board of Education last Thursday, expressing his disapproval of some ED salaries and saying, "[I] don't know that we need a federal administration to maximize the education our kids get right here." Some school board members were quick to give the bill their support.
Rogers introduced his "American Sovereignty Restoration Act of 2017" just weeks before Haley cruised to confirmation. Like similar legislation that he proposed in 2015 to no avail, this bill would bar the U.S. from contributing troops or funds to U.N. peacekeeping missions, end U.S. membership in the World Health Organization and strip U.N. employees of diplomatic immunity.
Continued membership in the U.N. would constitute a "waste of taxpayer dollars," said Rogers, citing as an example of the U.N.'s "dangerous agenda" a recent resolution condemning Israel for refusing to cease building settlements on land that the international community agrees belongs to the Palestinians.
Three weeks after Trump nominated Pruitt to head the EPA, Gaetz, a 34-year-old freshman congressman, introduced his first bill (H.R. 861) aimed at eliminating the EPA by the end of 2018. This would re-empower state and local governments to regulate environmental matters as they see fit, Gaetz said, and would free small businesses from regulations enforced by the agency.
What are the chances of these bills becoming law?
Not good. All three currently sit in committee, with no timetable as to when (or if) they will be considered by a committee or the House as a whole. Given DeVos' confirmation battle and more of the same likely for Pruitt, it would appear likely that neither Gaetz's nor Massie's bill will reach the House floor for a vote and that Rogers' will go the way of his 2015 proposal. In fact, the Democrats, unalarmed that either of the bills might ever become law, seem to be treating the whole thing as an exercise in GOP windmill tilting.
Indeed, the fact that these three agencies stand targeted for extinction may suggest more about the bills' authors than about the bills themselves. The anti-U.N. Rogers was tagged Porker of the Month in 2012 by a political watchdog for advocating the return of earmarks (which allocate money from a spending bill to a specific location, project or institution). Massie, a tech wunderkind who rose from rural Kentucky to attend M.I.T., is a proponent of homeschooling.
And Gaetz, as a state representative, opposed an EPA requirement that Florida gas stations pump only fuel containing ethanol that was intended to lessen the amount of carbon dioxide released into the air by the use of fossil fuels.
It's likely, too, that each of these congressmen is aware that they're fighting a losing battle, which prompts the question: Why bother, then? Well, as a candidate, Trump dismissed the U.N. as a "club for people to have a good time," vowed to cut the ED "way down" and suggested abolishing the EPA. As president, he has backed off those positions somewhat, and it just may be that, understandably focused as he is on the ongoing legal battles over his immigration ban, he has yet to notice the trial balloons floating over at the Capitol building.
-- Erin Wright
(Photo credit: Gage Skidmore via Flickr/Creative Commons)