Causes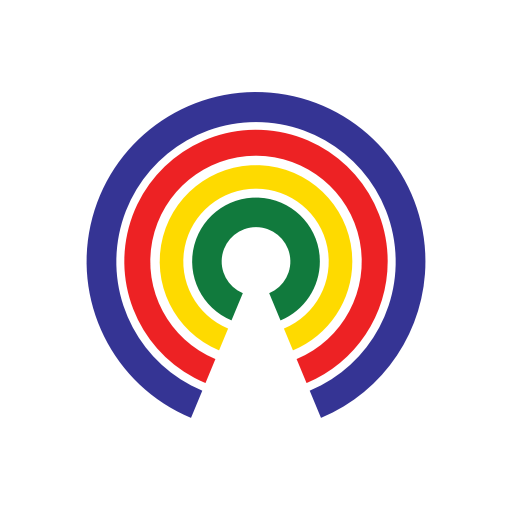 Causes
| 4.8.19
The DC: White House says Democrats will 'never' see Trump's tax returns, and... 📅 Should the U.S. replace Columbus Day with Indigenous Peoples' Day?
Join the 51,039 people who've taken action on Causes this week
by Causes | 4.8.19
Welcome to Monday, April 8th, PSTs, MSTs, and ESTs,
"Oh no, never—nor should they."
That's Acting White House Chief of Staff Mick Mulvaney, responding to a question on Fox News Sunday on whether Democrats will see President Donald Trump's tax returns.
Mulvaney's comments came two days after Trump's lawyers sent a letter to the IRS, asking the agency to reject Democrats' demands for the president's tax returns as it would create a "dangerous precedent."
"For good reason, it would be a gross abuse of power for the majority to use tax returns as a weapon to attack, harass, and intimidate their political opponents. Once this Pandora's box is opened, the ensuing tit-for-tat will do lasting damage to our nation," William S. Consovoy said in a letter to the Treasury's general counsel.
Both Mulvaney and Consovoy were responding to a request by House Ways and Means Committee chairman Richard Neal (D-MA). Last Wednesday, Neal formally asked the IRS to turn over six years of Trump's tax returns to help give Democrats insight into potential ethical or legal conflicts of interest the president may have.
Do you support House Democrats requesting Trump's tax returns?
On the Radar
Nielsen's Ratings
Trump announced on Sunday that Secretary of Homeland Security Kirstjen Nielsen is leaving the administration.
"Secretary of Homeland Security Kirstjen Nielsen will be leaving her position, and I would like to thank her for her service," Trump said on Twitter.
Nielsen's exit comes amid a massive influx of unauthorized immigrants across the southern border (see more on this story below).
The Associated Press cited two sources as saying that Nielsen had no intention to resign when she visited the White House on Sunday, but had planned to discuss Trump's recent trip to Calexico, CA.
The sources told the AP that Nielsen had "been frustrated by difficulty getting other departments to help with the growing number of families coming crossing the border."
How do you feel about Nielsen's exit?
ER Declarations
The House is currently considering the Guarding Congressional Authority Act, which would aim to reassert congressional authority when the executive branch makes an emergency declaration. 
Under this bill, Congress would have to approve any new emergency declaration within 60 days in order for it to move forward, similar to the War Powers Resolution.
The president would retain the ability to declare a national emergency, but it would be called off without congressional ratification.
Those in favor of the bill argue it would ensure that presidents can't abuse national emergency declarations to make unilateral policy decisions that subvert the government's system of checks and balances.
Opponents contend that the broad authorities given to presidents under national emergencies were granted by Congress in recognition of the fact that such situations may require the government to respond more quickly than is possible under normal legislative processes, so tying the president's hands is counterproductive.
Should Congress Have to Approve a National Emergency Declaration Before it Takes Effect?
Under the Radar
Indigenous and Indignant Peoples' Day
New Mexico Gov. Michelle Lujan Grisham (D) has signed legislation that will replace Columbus Day with Indigenous Peoples' Day. 
The law began as an initiative from Democratic state Rep. Derrick Lente, who is a member of the Sandia Pueblo tribe in central New Mexico. Lente and other supporters had claimed the name change would better reflect New Mexico's culture: last year's census estimates that about 10.9 percent of the state's population is indigenous (American Indian or Alaskan Native).
Jeff Fusco, an Akron City council member, who's Italian-American, decried the change, arguing that "Columbus Day is a celebration of Italian heritage. It's very similar to other days throughout the year that we celebrate for many other cultures."
Jonathan Nez, President of the Navajo Nation, welcomed the switch, writing on Facebook:
"For many years, Indigenous people have protested Columbus Day because it celebrates colonialism, oppression and injustice inflicted on Indigenous peoples. Observing Indigenous Peoples' Day allows citizens to recognize our rich heritage and represents a step toward healing and growth."
Should the U.S. replace Columbus Day with Indigenous Peoples' Day?
Your Gov at a Glance 👀
The White House: President Trump in D.C.
The House of Representatives: In
Voting on a bill to authorize the use of the Capitol grounds for the Greater Washington Soap Box Derby in June.
The Senate: In
No roll call votes are expected.
What You're Saying
Here's how you're answering Should Congress Have to Approve Sales of Nuclear Technology to Saudi Arabia by U.S. Companies?
(Follow JustJeeps' comment here.)
(Follow Joe's comment here.)
But wait, there's more!
And, in the End…
Rush for the Border
Visiting the southern border in Calexico, CA, on Friday, Trump addressed the swell of unauthorized immigrants:
"It's a colossal surge and it's overwhelming our immigration system, and we can't let that happen. So, as I say, and this is our new statement: The system is full. Can't take you anymore... Our country is full."
Trump continues to try and secure the border through various means, including sending military troops, declaring a national emergency, threatening to close the border, and warning Mexico of heavy tariffs.
Regarding the U.S. troops stationed at the border, Trump acknowledged "there's not a lot they can do" but did promise that "we're gonna bring up some more military."
Do you support bringing in more military at the border?
Take some time out today to think of (or smell) our four-legged friends as you celebrate Dog Farting Awareness Day and National Dog Fighting Awareness Day,
—Josh Herman
Talk to us via email at contact [at] countable.us. And don't forget to keep in touch @Countable.