Causes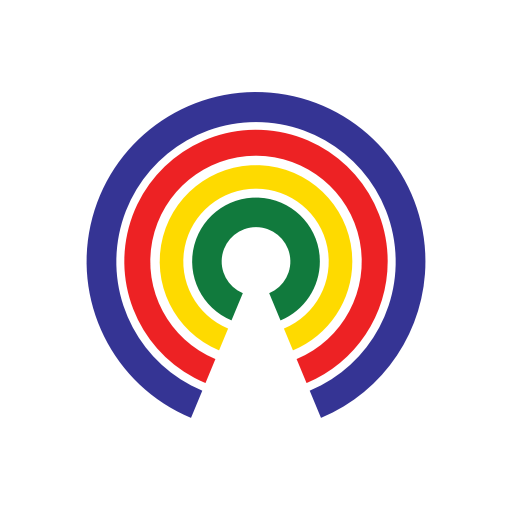 Causes
| 2.19.19
The DC: Investigating an 'attempted bureaucratic coup' at the FBI and... ⚖️ Do you support lawsuits against Trump's emergency order?
Join the 45,218 people who've taken action on Causes this week
by Causes | 2.19.19
Welcome to Tuesday, politicians and pundits...
Is it parody or collusion?
President Donald Trump tweeted over the weekend that Saturday Night Live's "Republican hit jobs" should be looked into as they're "the real collusion!"
"SNL" opened with a sketch featuring Alec Baldwin as Trump, mocking the president's press conference earlier in the week where he'd declared a national emergency to secure funding for a wall along the southern border. 
Trump responded on Twitter, writing:
"Nothing funny about tired Saturday Night Live on Fake News NBC! Question is, how do the Networks get away with these total Republican hit jobs without retribution? Likewise for many other shows? Very unfair and should be looked into. This is the real Collusion!"
Has a line been crossed? Is SNL a "total republican hit job" that should be "looked into"?
On the Radar
Is marijuana different from heroin? Is it OK for vets to use marijuana as therapy? Should a VA doctor be allowed to recommend that their patient use medical marijuana? Current federal law classifies marijuana as being similar to heroin: "a high potential for abuse" with "no currently acceptable medical use." Do you agree? Listen to The Daily Dose, then weigh in (in 1/8th grams).
California has been joined by a number of other blue states in filing a lawsuit against the Trump administration over this president's declaring of a national emergency to get funding for his proposed border wall with Mexico. California Attorney General Xavier Becerra (D) said that the state is "ready to go. We're confident there are at least 8 billion ways that we can prove harm. It's become clear that this is not an emergency, not only because no one believes it is, but because Donald Trump himself has said it's not." But Judge Jeanine Pirro wrote on Fox News that "Trump's border emergency shows being a leader means making the tough decisions." She continued: "This week, we watched a leader declare a national emergency where one was unequivocally and undoubtedly needed." Do you support lawsuits against Trump's emergency declaration?
Under the Radar
Senate Judiciary Committee Chairman Sen. Lindsey Graham (R-SC) has vowed to investigate allegations that top officials at the FBI and Justice Department considered an "attempted bureaucratic coup" to remove President Trump from office. Former FBI Deputy Director Andrew McCabe said in an interview on Sunday that he and Deputy Attorney General Rod Rosenstein had talks in 2017 about invoking the 25th Amendment—a constitutional clause that allows the removal of a president if they're deemed unfit. "It's stunning to me that one of the chief law enforcement officers of the land, the acting head of the FBI, would go on national television and say 'Oh by the way, I remember a conversation with the deputy attorney general about trying to find if we could replace the president under the 25th amendment,'" Graham said. Do you support a probe into alleged discussion of using 25th Amendment to remove Trump?
Your Gov at a Glance 👀
The White House: President Trump in D.C.
At 11:30am EST, the president will meet with Secretary of State Mike Pompeo.
At 12:15pm EST, the president will meet with Secretary of Homeland Security Kirstjen Nielsen.
At 1:00pm EST, the president will have lunch with the vice president.
At 2:00pm EST, the president will participate in a signing ceremony for Space Policy Directive 4.
The House of Representatives: Out
The House will return Monday, February 25th.
The Senate: Out
The Senate will return Monday, February 25th.
What You're Saying
Here's how you're answering Should Members of Congress Not Get a Taxpayer-Funded Pension?
(Follow Robin's comment here.)
(Follow Gypsy's comment here.)
But wait, there's more!
And, in the End…
In honor of Presidents' Day, we ran a poll asking "Who's the best fake U.S. president?"
The overwhelming winner with 26.3% of the vote? Josiah "Jed" Bartlet from "West Wing."
Next was 12.2% saying "Other"—which usually meant "Donald Trump" or "Obama" in comments.
While Bartlet may not have been a surprise, the 3rd and 4th place choices were:
Frank Underwood from "House of Cards."
President Dwayne Elizondo Mountain Dew Herbert Camacho from "Idiocracy."
There's still time to vote. Cast your ballot here.
Prevent Plagiarism Day is being observed today! It has been observed annually on February 19th since 2015. (So says Checkiday.com)
—Josh Herman
Talk to us via email at contact [at] countable.us. And don't forget to keep in touch @Countable.