Causes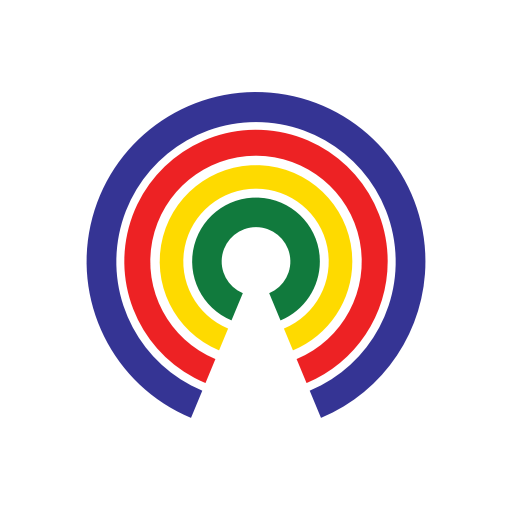 Causes
| 2.18.19
The DC: 🚨 Is there a national emergency at the border? and... Should veterans have access to medicinal pot?
Join the 44,662 people who've taken action on Causes this week
by Causes | 2.18.19
Welcome to Presidents' Day, once and future heads-of-state...
He's done it. But can he do it?
On Friday, President Donald Trump declared a national emergency in order to access $3.6 in funds towards building a wall on the U.S.-Mexico border.
"I could do the wall over a longer period of time. I didn't need to do this," Trump said. "But I'd rather do it much faster."
Critics pounced on the president's remarks, pointing out that if Trump claims "I don't need to do this," and the wall could be built over a longer period of time, then it's actually not an emergency.
Attorney George Conway - a frequent critic of the president (who's married to Trump aide Kellyanne Conway) - tweeted: "This quote should be the first sentence of the first paragraph of every [lawsuit] filed."
What do you think? Do you support the declaration of an emergency on the southern border?
On the Radar
George Conway (see above) isn't the only pundit or politician responding to Trump's emergency declaration. On Thursday evening, Sen. Marco Rubio (R-FL) acknowledged "a crisis at our southern border" but said that "no crisis justifies violating the Constitution." In anticipation of the declaration, Sen. Susan Collins (R-ME) released a statement via twitter saying that "declaring a national emergency for this purpose would be a mistake." But not every (R) is opposed to Trump's flexing of national emergency power. Sen. Lindsey Graham (R-SC), a close ally of the president, tweeted that he "stand[s] firmly behind President Trump's decision to use executive powers to build the wall-barriers we desperately need." How do you feel about the national emergency declaration?
Under the Radar
Black mold, rats, faulty wiring, and asbestos are some of the many issues in private military housing, according to testimony and a survey conducted by the Military Family Advisory Network (MFAN). More than half of survey respondents said they had a "negative" or "very negative" experience with privatized military housing. "We heard from multiple families that their concerns were downplayed," the MFAN report said. "Many were told that mold was dirt or that nothing could be done about visibly growing mold on windowsills, walls, and ceilings." One of the companies mentioned in the report, Corvias, told NPR that its staff are listening to aggrieved families. Does the military need to reconsider its use privatized housing?
A duo of Democratic lawmakers have introduced legislation that would doctors at the U.S. Department of Veterans Affairs (VA) "to discuss and potentially recommend medical marijuana to veterans in states that have established medical marijuana programs," according a statement. The Veterans Medical Marijuana Safe Harbor Act "ensures that doctors who work for the Department of Veterans Affairs can discuss and potentially recommend medical marijuana to their patients that are veterans in accordance with state law," said Sen. Tim Kaine (D-VA), a member of the Senate Armed Service Committee, who co-sponsored the bill. But regardless of whether the VA approves of or encourages veterans' use of medical marijuana, there's a need for VA health care providers to understand medical marijuana so they can advise patients on responsible use and risks. Should Veterans Have Access to Medical Marijuana Through the VA?
Your Gov at a Glance 👀
The White House: President Trump in FL
The House of Representatives: Out
The House will return Monday, February 25th.
The Senate: Out
The Senate will return Monday, February 25th.
What You're Saying
Here are some of your thoughts on Prohibiting Federal Tax-Exempt Bonds From Being Used to Build Abortion Clinics
(Follow Bullmom's comment here.)
(Follow Elisabeth's comment here.)
But wait, there's more!
And, in the End…
Countable is usually devoted to news, but we sometimes feature "Perspectives" from across the political spectrum. Countable CEO Bart Myers, for instance, recently shared his perspective on taxing the rich...
Words matter. They matter now more than ever. Our politicians need to stop making promises they can't keep or don't even understand.
It drives me nuts when I read about politicians talking about a 70% (or even 90%) tax rate, telling us that raising the marginal federal tax rate would pay for everything they want to do, from "Medicare for All" to walls to green new deals.
It doesn't work that way. 
The rich don't pay taxes.
Not like you do.
Wondering how the rich are taxed? Wondering how to raise their taxes? Click here for the full Perspective.
Which is it? Presidents' Day, President's Day, Presidents Day, or Washington's Birthday?
—Josh Herman
Talk to us via email at contact [at] countable.us. And don't forget to keep in touch @Countable.