Causes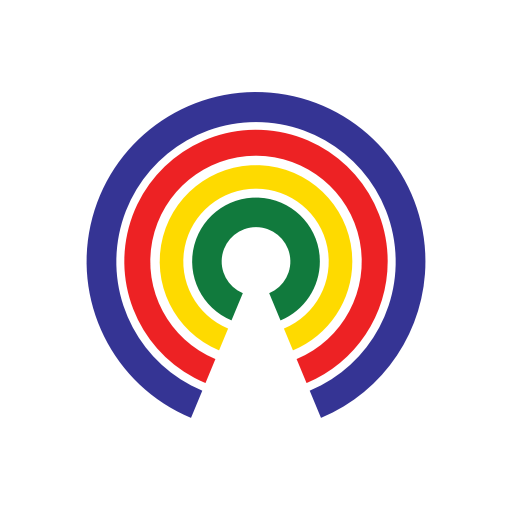 Causes
| 3.20.17
Trump's Nominees: Tillerson Confirmed, DeVos Loses Support as Education Sec.
Join the 33,798 people who've taken action on Causes this week
by Causes | 3.20.17
It's been a hectic week in the Senate for President Donald Trump's nominees, who have faced Democratic boycotts of committee votes and dissension within the Republican ranks. To help you keep up with all the news, we've recapped the events of this week for you below.
DeVos to face bipartisan opposition
Trump's nominee for secretary of education will now face a tougher path to confirmation after Sens. Susan Collins (R-ME) and Lisa Murkowski (R-AK) said Wednesday that they won't vote to confirm Betsy DeVos when the Senate takes up her nomination. The news comes after the Health, Education, Labor and Pensions Committee approved her nomination on a 12-11 vote Tuesday.
The defection of two Republicans means that to be confirmed without the support of any Democrats, DeVos will need to retain the backing of the remaining 50 GOP senators plus the vote of Vice President Mike Pence if needed to break a deadlock. A vice president has never broken a Senate tie to confirm a cabinet nominee. One senator to watch as this plays out is Sen. Jeff Sessions (R-AL), because if he is confirmed as Attorney General prior to DeVos's confirmation that will further reduce Republican ranks barring the speedy appointment of his replacement by Republican Alabama Governor Robert Bentley.
DeVos faced a test vote in the Senate Wednesday afternoon, which senators passed by 52-47 margin. A cloture vote on DeVos's nomination could come as early as Friday, which if successful would start 30 hours of debate leading up to a final confirmation vote over the weekend or early next week.
Chao, Tillerson join Trump's Cabinet
The Senate confirmed Elaine Chao as Secretary of Transportation on Tuesday with a 93-6 vote. She had been unanimously confirmed during the administration of former President George W. Bush as Secretary of Labor. Senate Minority Leader Chuck Schumer (D-NY) was among the Democrats opposing Chao's nomination, who happens to be the wife of Senate Majority Leader Mitch McConnell (R-KY).
Rex Tillerson faced a much tighter vote on Wednesday, but the Senate confirmed him as Secretary of State with a 55-43 vote, allowing the former ExxonMobil CEO to become the fourth member of President Trump's Cabinet.
Democrats boycott committee votes
On Tuesday, Senate Democrats boycotted committee votes that would've sent the nominations of President Donald Trump's picks to lead the Treasury Department and the Dept. Health and Human Services (HHS) to the Senate floor for confirmation. The move delayed Steven Mnuchin and Rep. Tom Price (R-GA), respectively, for a day, until Republican members of the Finance Committee decided they'd had enough, and voted to send their nominations to the Senate floor without any Democratic lawmakers in attendance.
Democratic members of the Environment and Public Works Committee took a page out of their colleagues' book on Wednesday, boycotting a scheduled vote on the nomination of Scott Pruitt as Administrator of the EPA. It remains to be seen if Republicans on the committee choose to approve his nomination in the coming days despite the boycott.
Four nominations advance from committee
A quartet of nominations were advanced out of committee this week despite the boycotts that delayed others. Sen. Jeff Sessions (R-AL) got the Judiciary Committee's seal of approval on a party-line 11-9 vote Wednesday. The Energy and Natural Resources Committee approved two nominees on Tuesday, Rep. Ryan Zinke (R-MT) as Secretary of the Interior on a 16-6 vote, and former Texas Governor Rick Perry to lead the Dept. of Energy on a 16-7 vote. Linda McMahon, Trump's pick for Administrator of the Small Business Administration, passed through the Small Business Committee with relative ease on a 18-1 vote, with Sen. Cory Booker (D-NJ) the lone dissenter.
What's on deck the rest of this week?
So far, there's only one more nomination that Senate committees are expected to consider this week. Rep. Mick Mulvaney (R-SC), Trump's pick to lead the Office of Management and Budget, could face dual votes in both the Budget Committee and the Homeland Security and Governmental Affairs Committee on Thursday.
There's also the possibility that some of the nine nominees who have already been approved by their respective committees could be brought up for a final confirmation vote in the Senate before the week's end. You can keep track of all the developments surrounding the confirmation of Trump's nominees here.
You can tell your senators how you'd like them to vote on the confirmation of Trump's nominees below.
— Eric Revell
(Photo Credit: Russian Government / Public Domain)