Causes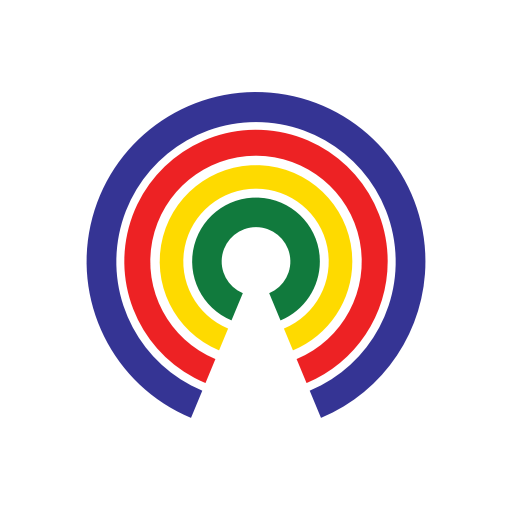 Causes
| 2.5.19
The DC: Oversight hearings into family separations, and... 💵 Should Trump use military funds to a build a border wall?
Join the 43,539 people who've taken action on Causes this week
by Causes | 2.5.19
Welcome to Tuesday, state of the unioners...
"We're going to have a strong border," President Trump said in a interview Sunday. "And the only way you have a strong border is you need a physical barrier."
Until then, the Pentagon has announced it's sending 3,750 additional military troops to the southern border.
This will bring the total number of servicemembers at the U.S.-Mexico border to approximately 4,350.
The new arrivals will assist Department of Homeland Security Border Patrol Agents in stringing up 150 miles of concertina wire between ports of entry and expanding mobile surveillance.
What can't the troops do? Perform law enforcement duties. That would be a violation of the Posse Comitatus Act, which prohibits the use of active-duty service members for law enforcement within the U.S.—unless they are specifically authorized by Congress.
So the question is: Should Congress authorize troops at the border for law enforcement?
On the Radar
President Trump said in a recent interview that he won't commit to releasing Special Counsel Robert Mueller's final report, and would defer to the attorney general. In an interview that aired Sunday, CBS' Margaret Brennan asked Trump: "Would you make the Mueller report public because you say there's nothing in there?" Totally up to the attorney general," Trump replied. Brennan then asked whether the president would "have a problem" if the results of Mueller's investigation became public. Trump replied: "That's up to the attorney general. I don't know. It depends. I have no idea what it's going to say." Should the Mueller report be made public?
Sen. Ben Sasse's (R-NE) effort to pass his Born-Alive Abortion Survivors Protection Act unanimously through the Senate was blocked Monday after Sen. Patty Murray (D-WA) objected to his request. Sasse made his unanimous consent request in response to comments made last week by embattled Virginia Governor Ralph Northam (D) in defense of a now-stalled bill he supported that would've loosened state restrictions on late-term abortions. On the floor of the Senate, Sasse implored Democrats to allow his bill to pass, saying "don't let Gov. Northam define you." Murray objected that "we already have laws against infanticide." Do you support stronger protections for infants born alive after attempted abortions?
Under the Radar
Senate Democrats have introduced legislation that would ban President Trump from using military or disaster-relief funds to construct a wall at the U.S.-Mexico border. Trump has threatened for weeks that he's prepared to declare a national emergency to secure funding for his border wall if Congress can't reach a resolution. The Restrictions Against Illegitimate Declarations for Emergency Re-Appropriations (RAIDER) Act would prevent Trump from using funding from the Army Corps of Engineers or the Department of Defense's military construction accounts to build the wall. Should Trump use emergency powers to get his border wall built?
The House Energy and Commerce Committee's Oversight and Investigations Subcommittee will hold a hearing this Thursday on the Trump administration's child-separation policy. "It has been more than eight months since the Trump Administration's cruel Family Separation Policy first came to light, shocking the nation with images of children who had been torn apart from their parents," said Rep. Diana DeGette (D-CO), the panel's chair. Health and Human Services Secretary Alex Azar won't testify at the hearing, but his spokesperson says Azar's "fully committed to providing committees with the best subject matter experts available at the department to answer any questions about our programs." Do you support oversight hearings into family separation?
Your Gov at a Glance 👀
The White House: President Trump in D.C.
At 9:00pm EST, the president will deliver the State of the Union Address.
The House of Representatives: In
No votes are scheduled due to the State of the Union Address.
The Senate: In
Voting on a bill to increase sanctions on supporters of the Assad regime in Syria, strengthen alliances with Israel & Jordan, and counter the anti-Israel boycott, divestment, and sanctions (BDS) movement.
Taking a procedural vote on a bipartisan public lands & natural resources package.
What You're Saying
Here are some of your thoughts on Punishing Healthcare Providers For Not Trying to Save Infants Who Survive Attempted Abortions
(Follow BlueSphere's comment here.)
(Follow Courtney's comment here.)
But wait, there's more!
And, in the End…
Before bills and nominations are brought up for a passage vote in Congress, they typically have to be considered and approved by relevant committees.
We take a thorough look at the hearings Congressional committees will be holding this week in our Committee Watch, but here are a few we're watching extra closely:
On Wednesday, the House Judiciary Committee will hold a hearing titled "Preventing Gun Violence: A Call to Action". 10am
Also on Wednesday, the Senate Armed Services Committee will hold a hearing on worldwide threats with testimony from Director of National Intelligence Dan Coats and Director of the Defense Intelligence Agency Lt. Gen.Robert Ashley, Jr., U.S. Army. 10am
On Thursday, the Senate Judiciary Committee will vote on advancing the nominations of William Barr to be Attorney General, 6 circuit court judges, 33 district court judges, two judges for the international trade court, and two judges for the federal claims court. 10am
Perhaps Trump will use tonight's SOTU address to bring attention to "Move Hollywood and Broadway to Lebanon, Pennsylvania Day,"
—Josh Herman
Talk to us via email at contact [at] countable.us. And don't forget to keep in touch @Countable.