Causes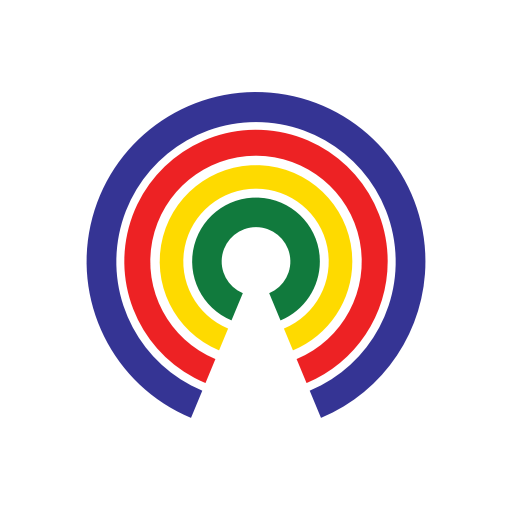 Causes
| 1.30.19
The DC: Making the Mueller report public (or not), and... 🐱 Should animal torture be a federal felony?
Join the 45,394 people who've taken action on Causes this week
by Causes | 1.30.19
Welcome to Wednesday, lefts, rights, and centers...
Have you sent a screenshot of the temperature to your friends yet?
A deadly blast of arctic-chilled air is sweeping across the Midwest, resulting in the coldest weather in a generation with wind chills as low as -65 in some areas.
President Donald Trump has used the frigid temps to mock the veracity of climate change, tweeting:
Weather and climate change, however, are two different things: Weather is what you're currently experiencing on a day-to-today basis; Climate is the average weather of a location, and the broader trends that make certain weather patterns more or less likely. 
As has oft been repeated: "Weather is what you're wearing, climate is what you have in your closet."
Do extreme weather events impact whether you want policy action on climate change?
On the Radar
A measles outbreak has caused health officials in Washington to declare a state of emergency. As of Monday afternoon, Washington Department of Health officials announced there have been 36 confirmed cases and 11 suspected cases of the disease. Oregon, where the outbreak began, is one of 18 states that allow "philosophical exemptions" to getting vaccinated. Should schools require vaccines?
Under the Radar
Senate Democrats on Tuesday delayed the Judiciary Committee's scheduled votes on the nominations of William Barr to be Attorney General and 43 federal judges. The committee's rules allow any member to delay votes on a bill or nomination before the committee until its next meeting or for one week―whichever occurs later. In this case, Senate Democrats expressed concerns about whether the findings of Special Counsel Robert Mueller's probe could be suppressed or only released in part. Why? Because of Dept. of Justice guidelines precluding the release of information about individuals who haven't been charged with a crime. Judiciary Committee Chairman Lindsey Graham (R-SC) said he'd arrange a conference call with Barr later this week to address those and other lingering questions. Do you support the nominations?
Meanwhile, a bipartisan pair of senators have introduced legislation that would require Mueller to provide a summary of his findings to Congress and the public once his Russia probe ends. Sens. Richard Blumenthal (D-CT) and Chuck Grassley (R-IA) - both members of the Judiciary Committee – introduced the legislation, which would remove the decision from the attorney general of whether or not to release the report. "A Special Counsel is appointed only in very rare serious circumstances involving grave violations of public trust. The public has a right and need to know the facts of such betrayals of public trust," Blumenthal said in a statement. Rudy Giuliani has argued that the president's legal team should be allowed to "correct" the final report before Congress or the American public get to read it. Should the Mueller report be made public?
Your Gov at a Glance 👀
The White House: President Trump in D.C.
At 11:30am EST, the president will receive his intelligence briefing.
The House of Representatives: In
Voting on a bill to give federal civilian employees a 2.6% pay raise this year.
Voting on a bill to express the sense of the House that government shutdowns are bad and shouldn't happen.
The Senate: In
Debating a bill to increase sanctions on supporters of the Assad regime in Syria, strengthen alliances with Israel & Jordan, and counter the anti-Israel boycott, divestment, and sanctions (BDS) movement.
What You're Saying
Here's how you're answering Should the Feds Assess the Threat Posed by Terrorists Using Virtual Currency to Finance Operations?
(Follow Tinee's comment here.)
(Follow Cassandra's comment here.)
But wait, there's more!
And, in the End…
Should animal cruelty be a federal felony?
In 2010, Congress passed the Animal Crush Video Prohibition Act in response to so-called "crush" videos—footage of people torturing and mutilating animals, including stepping on them and skinning them alive.
However, the 2010 act only made the creation, sale and distribution of crush videos illegal—not the actual torture of animals.
That's why a bipartisan duo of Florida lawmakers have proposed a bill that would prosecute the torturing of animals as a felony offense.
Reps. Vern Buchanan (R) and Ted Deutch (D) are sponsoring the Preventing Animal Cruelty and Torture (PACT) Act, which would make the torture of animals illegal regardless of whether it was captured on video.
Do you support the Preventing Animal Cruelty and Torture (PACT) Act?
Please do not celebrate Yodel for Your Neighbors Day,
—Josh Herman
Talk to us via email at contact [at] countable.us. And don't forget to keep in touch @Countable.