Causes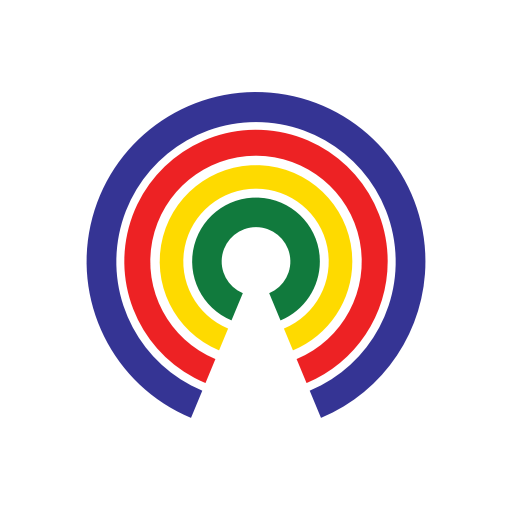 Causes
| 1.29.19
The DC: Strengthening U.S. Security in the Middle East, and... 🚨 Should Trump declare a national emergency to build a wall?
Join the 48,251 people who've taken action on Causes this week
by Causes | 1.29.19
Welcome to Tuesday, nifty fifties...
Place your bets: what are the odds of a border-wall deal?
Before you call your bookie, know that President Donald Trump has said the odds are "less than 50-50."
But when you do call your bookie, you may want to instead place a bet on whether Trump will declare a national emergency to secure funding for the border wall with Mexico. On Friday, when announcing the temporary reopening of the government for three weeks, Trump said:
"We really have no choice but to build a powerful wall or steel barrier. If we don't get a fair deal from Congress, the government will either shutdown on Feb. 15 again, or I will use the powers afforded to me under the laws and the Constitution of the United States to address this emergency."
Do you support Trump declaring a national emergency to get his border wall built?
On the Radar
Former Trump campaign adviser Roger Stone, who was arrested last week as part of special counsel Robert Mueller's Russia investigation, told news outlets Sunday that the president had "absolutely, positively not" suggested he was considering a pardon. However, Stone's ongoing loyalty to Trump, and tweets by the president, have some wondering if Stone is gunning for a pardon. Former Republican New Jersey Gov. Chris Christie said it wasn't "politically viable" for Trump pardon Stone. "I don't think pardons in this instance are viable politically, politically viable. Legally, I think he's absolutely well within his right to do it," Christie said. Would you support Trump pardoning Roger Stone?
Under the Radar
The president has given his blessing for "Bible literacy lessons" in U.S. schools, tweeting: "Numerous states introducing Bible Literacy classes, giving students the option of studying the Bible. Starting to make a turn back? Great!" But Rachel Laser, president and CEO of Americans United for Separation of Church and State, told USA Today: "State legislators should not be fooled that these bills are anything more than part of a scheme to impose Christian beliefs on public schoolchildren." Should more states add Bible literacy classes to the curriculum?
Happy Anniversary to the Lilly Ledbetter Fair Pay Act. On January 29, 2019, President Barack Obama signed the act into law, which clarified the statute of limitations for filing an equal pay lawsuit related to pay discrimination. Since its enactment, the act has made it easier for women to sue employers for discriminatory pay practices, although there hasn't been a substantial uptick in discrimination filings. Lilly Ledbetter has continued to advocate for equal pay. Justice Ruth Bader Ginsburg is also proud of her role in the inception of the act―she keeps a framed copy of the bill text in her office. How do you feel about the Lilly Ledbetter Fair Pay Act on its anniversary?
Before bills and nominations are brought up for a passage vote in Congress, they typically have to be considered and approved by relevant committees ― which also conduct oversight of federal agencies. We take a look at what Congressional committees will be holding hearings on this week here. Two we're watching today: The Senate Intelligence Committee will hold a hearing on worldwide threats featuring testimony from Director of National Intelligence Dan Coats, CIA Director Gina Haspel, and FBI Director Christopher Wray. 9:30am. The House Judiciary Committee will hold a hearing on H.R. 1: For the People Act of 2019. 10am.
Your Gov at a Glance 👀
The White House: President Trump in D.C.
The president has no public schedule.
The House of Representatives: In
Voting on a resolution to express the sense of the House that banks & credit unions should work proactively with clients affected by the government shutdown.
Voting on a bill to assess the threat posed by terrorists using virtual currency to finance operations.
Voting on a bill to streamline Homeland Security's security clearance process.
The Senate: In
Debating a bill to increase sanctions on supporters of the Assad regime in Syria, strengthen alliances with Israel & Jordan, and counter the anti-Israel boycott, divestment, and sanctions (BDS) movement.
What You're Saying
Here's how you're answering Should the Feds Investigate the Use of Cryptocurrencies in Sex & Drug Trafficking?
(Follow Gopin2018's comment here.)
(Follow Rebekah's comment here.)
But wait, there's more!
And, in the End…
Can Next-Gen Web Advocacy Bring Washington To Heel?
That's the question asked in a recent Forbes article about, yes, Countable.
"Countable's stated mission is to 'break open the lawmaking process' to the average citizen," they write, labelling the various elements of our platform "significant innovations, given that until recently (and possibly since the first U.S. Congress met on March 4, 1789 in New York's Federal Hall) only the most persistent or cranky of voters would bother to contact their elected officials with an opinion—for this required writing a letter and putting a stamp on it."
Forbes references how GQ called Countable the "Tinder of Pending Legislation."
 "Countable doesn't care what party you belong to," Countable CEO Bart Myers told Forbes. "We believe the majority of people want to be leveled with, and to feel as though they are part of society, not at the fringes; to believe their opinions count—whatever they are." 
As always, we thank you for making Countable what it is, and want to hear how we can make it even better. Because, like Congress, we work for you.
Read the full Forbes article here.
Today's National Plan for Vacation Day. But what's the point? You'll just end up back home, anyway.
Happy Curmudgeons Day,
—Josh Herman
Talk to us via email at contact [at] countable.us. And don't forget to keep in touch @Countable.