Causes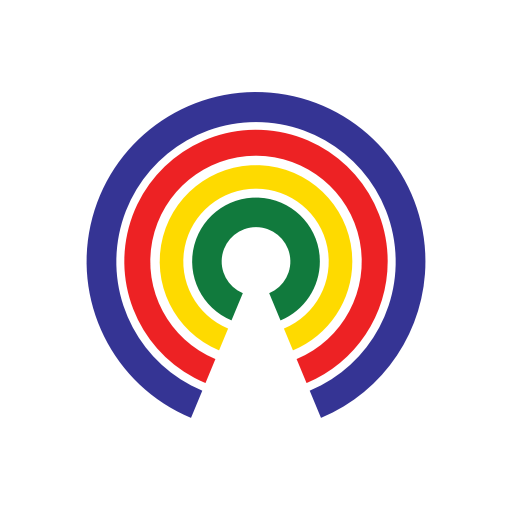 Causes
| 3.20.17
Recapping the First Few Days of the Trump Administration
Join the 34,551 people who've taken action on Causes this week
by Causes | 3.20.17
It's only been a few days since President Donald Trump took the oath of office, but he has hit the ground running by issuing several executive orders to follow through with promises he'd made on the campaign trail, although hasn't quite completed the ambitious "day one" checklist he'd made for himself. The Senate has also made progress, albeit slowly, in confirming his nominees for the Cabinet and other key posts, so the Trump administration is beginning to take shape.
Executive Orders
Shortly after being sworn in, Trump signed three executive orders. The first suspended a planned cut in mortgage premium rates for Federal Housing Administration (FHA) loans, which would've equated to about $29 a month in savings on a $200,000 mortgage.
He also took aim at the Affordable Care Act by granting federal agencies the authority to "waive, defer, grant exemptions from, or delay" any requirement of Obamacare that imposes a fiscal burden on individuals, healthcare providers, states, insurers and other businesses connected to the healthcare industry. Trump said that this would allow his administration to take actions easing the economic and regulatory burden of the ACA while the repeal process advances.
Trump capped off Inauguration Day with an executive order that has become customary for new presidents taking the reins from a predecessor on the other side of the aisle — placing a freeze on all new or pending regulations so that his administration can review them. The only regulations that wouldn't be put on hold are those related to "critical health, safety, financial, or national security matters" and all others would be delayed unless agencies identify regulations that can't be put on hold and offer an explanation as to why.
Monday brought another three executive orders to Trump's desk, including a freeze on all federal hiring that's unrelated to national security, so the military and public safety agencies won't be impacted. This move is in line with a pledge he'd made during the campaign, and is designed to reduce the size of the federal workforce through attrition and is similar to an freeze put in place by President Ronald Reagan in 1981. Trump also signed an order to withdraw the U.S. from the Trans-Pacific Partnership (TPP) in accordance with another campaign promise, which was mostly a symbolic gesture as Congress hadn't ratified the trade agreement and wasn't in a hurry to.
The third of Trump's Monday executive orders reinstated the so-called "Mexico City Policy" which prevents federal funding from going to foreign nongovernmental organizations that perform or promote abortion services in other countries. It is known by detractors as the "global gag rule." The policy was first announced by President Reagan in 1984, and since then his Republican successors have all abided by it, while Democratic presidents have rescinded it during their time in office.
On Tuesday, Trump signed two more executive orders, both of which were aimed at allowing construction on controversial pipelines. With the stroke of a pen, he allowed both the Keystone XL and Dakota Access (also known as DAPL) pipelines to advance. In the case of Keystone, terms surrounding the pipeline's construction will be renegotiated with the Canadian government, and it isn't clear at this time whether alternative routes for DAPL will be considered.
Cabinet
On Inauguration Day, Trump signed his first bill into law, granting a waiver for General James Mattis to become secretary of defense and the first member of his Cabinet after a 98-1 confirmation vote in which Sen. Kirsten Gillibrand (D-NY) was the lone dissenter. Later that evening Mattis was joined by another retired Marine, General John Kelly, who was confirmed on an 88-11 vote as secretary of homeland security.
Senate Republicans had thought they'd struck a deal with Senate Minority Leader Chuck Schumer (D-NY) to get Rep. Mike Pompeo (R-KS) confirmed as CIA Director on Inauguration Day as well, but that turned out to not be the case. Ultimately a vote was delayed until Monday when he was confirmed by a 66-32 margin.
It's unclear if any more nominees will be confirmed this week, but several could get the seal of approval from Senate committees today. Elaine Chao, Wilbur Ross, and Nikki Haley are all scheduled to receive committee votes as Trump's picks to serve as the secretaries of transportation, commerce, and UN Ambassador, respectively. If approved, they would join Trump's Secretary of State nominee Rex Tillerson, who was approved on a narrow 11-10 vote by the Foreign Relations Committee on Monday, in waiting for confirmation votes.
Update: The Senate will vote on Nikki Haley's confirmation today at 5:30pm ET, which will be the final confirmation vote of the week.
You can tell your reps how you feel about Trump's executive orders and nominations to his administration using the "Take Action" button below.
— Eric Revell
(Photo Credit: Doug Coulter - The White House / Public Domain)