Causes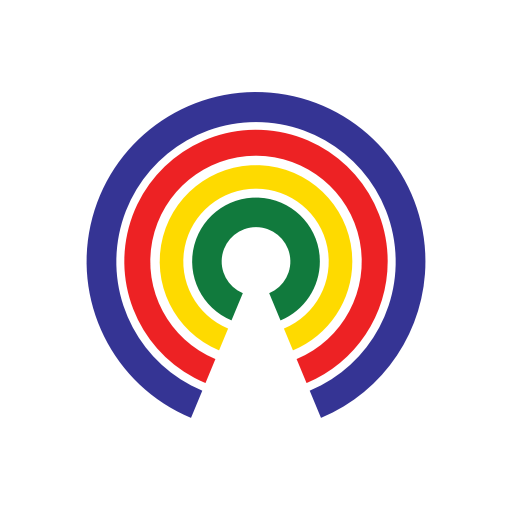 Causes
| 12.15.17
What They're Saying: Net Neutrality Rollback
Join the 28,486 people who've taken action on Causes this week
by Causes | 12.15.17
On Thursday morning, the Federal Communications Commission voted to dismantle net neutrality regulations, allowing internet providers to speed up – or slow down – service to apps and websites.
Here's what members of the FCC, Congress, and tech companies are saying about the rollback.
FCC Chairman Ajit Pai, who spearheaded the repeal, appeared on Fox and Friends this morning to say that net neutrality supporters have been "proven wrong" the day after the rollback.
"Those who have said the internet as we know it is about to end have been proven wrong starting this morning," Pai said, "as people send emails, check on their Twitter accounts, post on Facebook, and the like."
Sen. Ted Cruz (R-TX) tweeted that "snowflakes" complaining about net neutrality didn't understand it:
Snowflake, believing online propaganda: "OMG w/o net neutrality, the Internet is gone!" Informed observer: "You know, the FCC issued that rule in 2015. The Internet grew up wonderfully free from govt regulation & this restores the status quo ante." Snowflake: "Uh, never mind..."

— Ted Cruz (@tedcruz) December 15, 2017
Donald Trump Jr. made a similar point, noting that Pai was appointed to the FCC by then-President Barack Obama in 2012 (although he didn't become chairman until this year under President Trump):
I would pay good money to see all those people complaining about Obama's FCC chairman voting to repeal #NetNeutality actually explain it in detail. I'd also bet most hadn't heard of it before this week. #outrage

— Donald Trump Jr. (@DonaldJTrumpJr) December 15, 2017
House Speaker Paul Ryan (R-WI) tweeted that Pai and the FCC made the "right call":
This is the right call by @AjitPaiFCC and the @FCC. The way to keep the internet free and open and protect consumers is to crack down on internet service providers that would abuse open access. https://t.co/5kxwSZGJzt pic.twitter.com/oIiwSvKqbh

— Paul Ryan (@SpeakerRyan) December 14, 2017
But fellow Wisconsinite, Democratic Sen. Tammy Baldwin, tweeted the move was "not right":
The @FCC just voted to end #NetNeutrality in a move that allows internet service providers to turn the internet into an uneven playing field, with fast lanes for some and slow lanes for others. That's not right.

— Sen. Tammy Baldwin (@SenatorBaldwin) December 14, 2017
The House Majority Whip, Rep. Steve Scalise of Louisiana, tweeted this was a win for the American people:
Americans want better internet access and they want it to be cheaper. The internet is not broken; the federal government does not need to come in and fix it. pic.twitter.com/YZE6SkCIic

— Rep. Steve Scalise (@SteveScalise) December 14, 2017
Rep. Tom Graves (R-GA) shared similar sentiments on Twitter:
#NetNeutrality regulations stifled innovation and competition on the internet and did nothing to protect consumers. Returning to a free and open internet will ensure the online marketplace continues to flourish while increasing broadband access for rural and low-income Americans.

— Tom Graves (@RepTomGraves) December 14, 2017
Not everyone agrees that the rollback "will ensure the online marketplace continues to flourish."
California Sen. Kamala Harris called the repeal "outrageous," tweeting:
Today the FCC voted along party lines to repeal net neutrality. It is outrageous that they ruled in favor of multi-billion-dollar broadband companies over the interests of consumers. Americans deserve a fair and open internet. https://t.co/hBYwVgo7JK

— Kamala Harris (@KamalaHarris) December 14, 2017
Sen. Richard Blumenthal (D-CT) also voiced his outrage with a series of tweets:
Today's rollback of #NetNeutrality is a brazen betrayal of American consumers, innovators, students, and entrepreneurs – all of whom will suffer tremendously without a free and open internet.

— Richard Blumenthal (@SenBlumenthal) December 14, 2017
I am disgusted that @AjitPaiFCC and the FCC have defied overwhelming public opposition and upended the level playing field so integral to the success of our internet – undercutting the accessibility and spirit that have made it a force for innovation and economic growth.

— Richard Blumenthal (@SenBlumenthal) December 14, 2017
Some have promised this isn't the end of the battle for net neutrality.
New York Attorney General Eric Schneiderman said he plans to take the ruling to court:
I will sue to stop the FCC's illegal rollback of #netneutrality. New Yorkers and all Americans deserve a free and open internet. pic.twitter.com/BNW7TDsp4z

— Eric Schneiderman (@AGSchneiderman) December 14, 2017
Sen. Ed Markey (D-MA) tweeted that he plans to introduce a bill to "reverse the FCC's historic mistake":
I plan to introduce a Congressional Review Act resolution that would restore the Open Internet Order and reverse the @FCC's historic mistake of repealing #NetNeutrality. This fight is far from over. pic.twitter.com/FTyqf1U83X

— Ed Markey (@SenMarkey) December 14, 2017
New Hampshire Sen. Maggie Hassan tweeted that she's joining Sen. Markey's legislation:
The fight isn't over yet. I'm joining @SenMarkey's legislation to overturn today's backward FCC decision on #NetNeutrality pic.twitter.com/XQrjMGSQAU

— Sen. Maggie Hassan (@SenatorHassan) December 14, 2017
And Netflix tweeted the rollback "is the beginning of a longer legal battle":
We're disappointed in the decision to gut #NetNeutrality protections that ushered in an unprecedented era of innovation, creativity & civic engagement. This is the beginning of a longer legal battle. Netflix stands w/ innovators, large & small, to oppose this misguided FCC order.

— Netflix US (@netflix) December 14, 2017
What do you think?
Now that you know what they're saying, what do you have to say? Is the FCC rollback "the right call"? Or is it "outrageous"? Hit Take Action and tell your reps, then share your thoughts below.
—Josh Herman
Related Reading
*(Photo Credit: cnythzl / iStockphoto)