Causes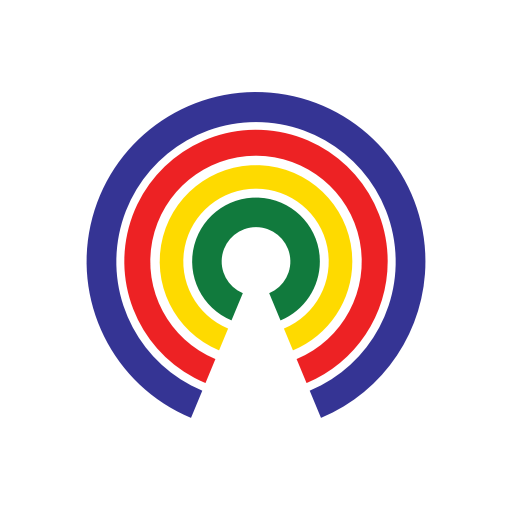 Causes
| 1.1.19
The DC: What do you want to see in 2019? Healthcare for all? Carbon taxes? A border wall?
Join the 50,521 people who've taken action on Causes this week
by Causes | 1.1.19
Welcome to 2019, left, right, and centers...
We start 2019 with a thank-you note from Countable's CEO, Bart Myers:
Dear Countable Friends—
What a year 2018 has been. We've laughed, we've cried, we've learned, we've reacted—regardless of whether you're a (D), (R) , or (I), I'm sure the one thing we can all agree on is that it's been quite the roller coaster ride. As the clock ticks down to midnight, and we prepare to hang that brand new 2019 calendar up on the wall, I wanted to take this opportunity to thank you.
Truly. Thank you.
Thank you for your opinions, your questions, your comments, your activism. Thank you for making the not-always easy effort to stay informed, and for fighting that urge to disengage from our increasingly polarized political environment. Thank you for listening to new perspectives, and for weighing in with the openness and civility that our democracy desperately needs.
It is thanks to you that we sent over 748,000 messages to Washington this year.
But our work is far from done. As it turns out, democracy is tough. Next year, this growing community will be more important than ever. We need to be able to talk to each other as Americans, regardless of our personal perspectives. We must be willing to reach out to challenge and educate one another, and to put the microphone behind new voices to empower tomorrow's leaders.
As we charge into the year ahead - hopefully after a healthy dose of New Year's celebrations - we want to hear from you. Please, send us your thoughts, questions, and feedback. Together, I can't wait to see what this community will achieve. America is waiting.
Happy New Year,
Bart Myers (Countable Founder & CEO) and the Countable Team
On the Radar
The partial government shutdown will continue into Wednesday (at least). House Democrats have announced that they intend to start the 116th Congress on Thursday with a vote on a spending package that funds Homeland Security through February 8th with no new border wall funding. However, the GOP Senate is unlikely to consider a bill that President Trump won't sign into law. Do Senate Democrats & Trump need to cut a deal on border security funding?
President Trump seems steadfast in keeping the government closed until Congress agrees to his demand for $5 billion in funding for a border wall between the U.S. and Mexico. But a new Business Insider poll finds most Americans would prefer the money goes to infrastructure improvements, healthcare expenses, and expanded pre-K education. 36 percent said the funds would be best spent on healthcare expenses, 30 percent preferred the funds go towards infrastructure, and 15 percent backed pre-K programs. Only 19 percent of respondents thought the wall was the best use of the $5.7 billion. Would you prefer the money be spent on healthcare or education rather than the wall?
In honor of the shutdown, we thought we'd take a look at the state of the appropriations process. It's been a long time — more than 20 years — since Congress last passed all of the 12 regular appropriations bills that are supposed to be enacted before the start of the new fiscal year, and it's only happened four times since the FY1977. As a result, Congress has relied on "omnibus" appropriations bills which combine all 12 into one piece of legislation, and continuing resolutions to fill in the gaps between the passage of the lengthier omnibus bills (sometimes for only a few days). How do you feel about the effectiveness of the appropriations process?
Under the Radar
ICE paid more than $800 million in taxpayer money to 19 private, for-profit immigration detention centers in 2018. An investigation by The Daily Beast found that ICE was paying the private prisons to house around 18,000 migrants, or about 41 percent of the 44,000 total migrants being held by the agency. ICE said "[e]nsuring there are sufficient beds available to meet the current demand for detention space is crucial to the success" of their mission. But Mary Small of the Detention Watch Network worries the public still lacks "incredibly basic information about immigration detention and how private prison companies are profiting from it." Do you support ICE's use of private detention centers?
Russia announced it successfully tested a hypersonic weapon that's capable of carrying nuclear warheads, and can reach targets at 20 times the speed of sound. The news comes amid moves by the U.S. and Russia to leave a major arms control treaty. In light of these developments, we take a look at two bills that would look to constrain the expansion of Russia's nuclear program: the Prevention of Arms Race Act of 2018 (S. 3667) and Stopping Russian Nuclear Aggression Act (H.R. 7180).
Should the U.S. try to curtail Russia's nuclear program?
Your Gov at a Glance 👀
The White House: President Trump in D.C.
The House of Representatives: Out
The House is expected to return Wednesday, January 2nd.
The Senate: Out
The Senate is expected to return Wednesday, January 2nd.
What You're Saying
Here are some of your thoughts on Implementing a Carbon Tax & Returning Its Revenue As a Dividend
(Follow Fred's comment here.)
(Follow John's comment here.)
But wait, there's more!
And, in the End…
New Year, New American-Israeli alliance?
After the new Congress is seated, Representative-elect Rashida Tlaib (D-MI) is planning to lead a delegation of lawmakers to the Palestinian Authority-controlled West Bank this year, breaking with the tradition of visits to Israel sponsored by the American Israel Public Affairs Committee (AIPAC).
Tlaib is also a supporter of the Boycott, Divestment, and Sanctions (BDS) movement that aims to hurt Israel economically through boycotts to show support for Palestinian rights.
Tlaib's views are growing in popularity among the more progressive lawmakers who caucus as Democrats, but cut against the broad bipartisan support in Congress for the U.S.-Israel alliance embodied in these five bills.
In this new year is it time for a new American-Israeli alliance?
May you write the correct year on all your checks,
—Josh Herman
Talk to us via email at contact [at] countable.us. And don't forget to keep in touch @Countable.