Causes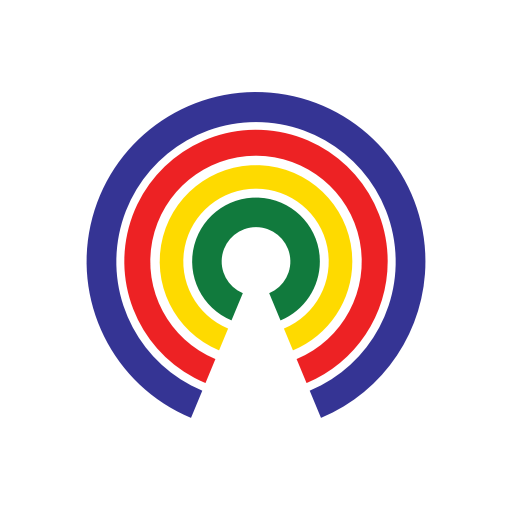 Causes
| 12.21.18
The DC: Mattis resigns, Congress tries to avert a shutdown, and... 🤬 Is the U.S. becoming too PC?
Join the 41,644 people who've taken action on Causes this week
by Causes | 12.21.18
Welcome to Friday, all...
The threat of a government shutdown is reopen.
With a 217-185 vote, the House passed its amended version of the stopgap budget which included $5.7 billion for border security. The Senate will reconvene today to debate it ahead of the midnight funding deadline.
President Donald Trump had informed House Republicans on Thursday that he'd refuse to sign a stopgap budget unless it included funds for "steel slats or a wall."
Trump has previously promised his supporters to build a "big beautiful wall" and that Mexico would pay for it. But on Tuesday, Trump tweeted "we are not building a Concrete Wall, we are building artistically designed steel slats, so that you can easily see through it .... it will be beautiful and, at the same time, give our Country the security that our citizens deserve."
#BuildTheArtisticallyDesignedSteelSlats was not trending on twitter at the time of publication.
Do you support including border security & disaster relief in the stopgap bill?
On the Radar
Defense Secretary Jim Mattis' has resigned over differences with the president. "My views on treating allies with respect and also being cleareyed about both malign actors and strategic competitors are strongly held," Mattis wrote to Trump in a two-page letter. "Because you have the right to have a Secretary of Defense whose views are better aligned with yours on these and other subjects, I believe it is right for me to step down from my position." How do you feel about Mattis' departure?
On Wednesday, the president announced his decision to pull 2,000 U.S. troops out of Syria; now, foreign leaders are responding. Russian President Vladimir Putin said "Donald's right, and I agree with him... If the U.S. decided to withdraw its contingent, it has done the right thing." Peter Marjana, a Syrian member of parliament, said U.S. pullout would be a "recognition that Syria has won." Do you support the U.S. withdrawing troops from Syria?
The Trump administration has announced a plan to use executive power to tighten food stamp access. Agriculture Secretary Sonny Perdue defended the policy on a call: "This is unacceptable to most Americans and belies common sense, particularly when employment opportunities are as plentiful as they currently are. ... This restores the dignity of work to a sizable segment of our population." Do you support tighter work requirements for food stamp access?
Under the Radar
A majority of Americans say that a president should be subject to being charged with a crime while they're in office rather than after their term is over, according a recent Quinnipiac University poll. 71 percent of respondents - including 49 percent of Republicans - said sitting presidents should be subject to indictment while 21 percent said they should not. 38 percent of GOP respondents opposed allowing criminal charges to be brought against a sitting president. Where do you fall? Do you think a sitting president should be subject to indictment?
A federal judge has blocked a Trump administration policy that prevented immigrants who suffered gang violence or domestic abuse in their home countries from seeking asylum. In June, then-Attorney General Jeff Sessions issued guidance that claims of domestic violence and gang violence should not qualify a person for asylum in the U.S. But the ACLU, which brought the suit, celebrated the decision, calling it "a defeat for the Trump administration's all-out assault on the rights of asylum seekers." Do you support the U.S. denying asylum for gang and domestic violence victims?
Your Gov at a Glance 👀
The White House: President Trump in D.C.
At 11am EST, the president will participate in a signing ceremony for the First Step Act.
The House of Representatives: In
The Senate: In
Debating a bill to fund the government through February 8th, provide $5.7 billion in funding for border security, and $7.8 billion in disaster relief.
What You're Saying
Here's how you're answering Should Federal Research on Traumatic Brain Injuries Be Reauthorized?
(Follow Pfergmomma's comment here.)
(Follow Doug's comment here.)
But wait, there's more!
And, in the End…
Is America getting too PC?
@&!# yeah it is, according to a new NPR/PBS NewsHour/Marist poll.
52 percent of all Americans polled said they're against the country becoming more politically correct and are upset that there are too many things people can't say anymore.
At the same time, 55 percent of Americans under the age of 30, and the same percentage of Democrats, are in favor of the country becoming more PC.
And you? Are you against the U.S. becoming more PC?
Have a 23-letter-phrase-for "Happy Crossword Puzzle Day" for Crossword Puzzle Day,
—Josh Herman
Talk to us via email at contact [at] countable.us. And don't forget to keep in touch @Countable.