Causes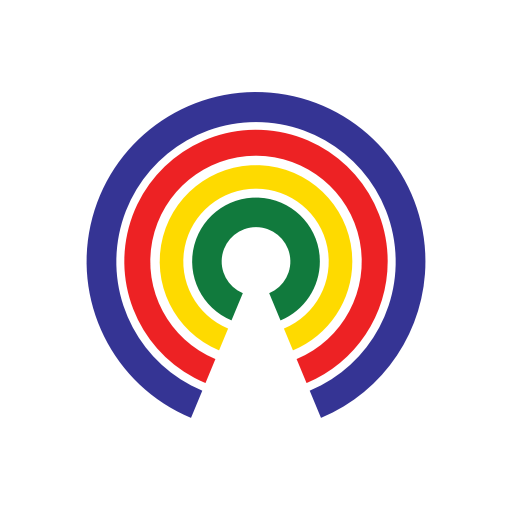 Causes
| 12.7.17
Hot Takes - World Leaders Respond to Trump Recognizing Jerusalem as Capital of Israel
Join the 42,895 people who've taken action on Causes this week
by Causes | 12.7.17
Leaders from around the world are reacting to President Donald Trump's decision to recognize Jerusalem as Israel's capital.
The White House said Trump's decision is a "recognition of reality," but not everyone agrees.
Palestinian President Mahmoud Abbas criticized the move as the U.S. "abdicating its role as a peace mediator" in the Israeli-Palestinian peace process.
Calling Jerusalem the "eternal capital of the state of Palestine," Abbas said:
"These deplorable and unacceptable measures deliberately undermine all peace efforts."
"It's over," said Mustafa Barghouti, a member of the Palestine Liberation Organization's Central Council. The announcement, he said, "aborted this peace process before it was born."
This was a sentiment shared by Hanan Ashrawi, an executive committee member of the PLO:
"It means the death knell of any peace process."
Ismail Haniyeh, the chief of Islamist militant group Hamas, warned:
"Our Palestinian people everywhere will not allow this conspiracy to pass, and their options are open in defending their land and their sacred places."
Hamas, Fatah, and other Palestinian groups called for a general strike on Thursday, urging residents of the West Bank and Gaza to march. Hamas also warned that Trump's decision would "open the gates of hell." Islamic Jihad, the second-largest militant group in Gaza, called the move a "declaration of war."
As the Washington Post reported, thousands of Palestinians "gathered across the coastal strip after evening prayers to protest. Some held banners declaring ­Jerusalem a 'red line.' Others burned U.S. flags and pictures of Trump amid cheers from the crowds."
On the other side of the Gaza Strip, Israeli Prime Minister Benjamin Netanyahu was having a different reaction.
"Jerusalem has been the capital of the Jewish people for 3,000 years," Netanyahu said.
Surprising no one, he disagreed with Abbas, and labeled Trump's decision an "important step towards peace, for there is no peace that doesn't include Jerusalem as the capital of the State of Israel."
Israeli President Reuven Rivlin echoed the Prime Minister's statements, calling Trump's recognition a "beautiful gift."
"Jerusalem is not, and never will be, an obstacle to peace for those who want peace," Rivlin said. He continued, quoting Psalm 122:
"As it is written, 'Pray for the peace of Jerusalem, may all that love her prosper, may there be peace in her quarters and palaces.'"
Likewise, Jerusalem's mayor, Nir Barkat, said the move was the "the right thing to do, and here in Jerusalem and Israel we applaud the President."
Asked by CNN if he was worried about potential violence, Barkat said:
"The state of Israel would never be what it is today if we would be deterred by violence."
Elsewhere in the Middle East, Kingdom of Saudi Arabia's Royal Court released a statement condemning Trump's decision.
"The Kingdom expresses its denunciation and deep regret that the administration has taken this step, as it represents a great bias against the historic and permanent rights of the Palestinian people in Jerusalem . . . The Government of the Kingdom of Saudi Arabia hopes that the U.S administration will reverse this action."
Egyptian President Abdul Fattah al-Sisi cautioned against:
"Complicating the situation in the region by introducing measures that would undermine chances for peace in the Middle East."
Iran's Supreme Leader, Ayatollah Ali Khamenei, posted on Twitter:
It is out of despair & debility that they want to declare #AlQuds as capital of the Zionist regime. On issue of #Palestine their hands are tied & they can't achieve their goals. Victory belongs to Islamic Ummah. Palestine will be free, Palestinian nation will achieve victory.

— Khamenei.ir (@khamenei_ir) December 6, 2017
Outside the Middle East, European leaders had similar criticisms of Trump's move.
French President Emmanuel Macron tweeted:
"Jerusalem: France does not approve the US decision. France supports the Two-State Solution, Israel and Palestine, living in peace and security, with Jerusalem as the capital of both States. We must prefer appeasement and dialogue"
➖ President Emmanuel Macron https://t.co/mN7rzqbj0o

— France Diplomacy🇫🇷 (@francediplo_EN) December 6, 2017
German Chancellor Angela Merkel was quoted in a tweet as saying:
"The German government does not support this position, because the status of Jerusalem is to be resolved in the framework of a two-state solution."
UK Prime Minister Theresa May called the decision "unhelpful in terms of prospects for peace in the region."
"Our position on the status of Jerusalem is clear and long-standing: it should be determined in a negotiated settlement between the Israelis and the Palestinians, and Jerusalem should ultimately be the shared capital of the Israeli and Palestinian states."
Pope Francis said:
"I cannot silence my deep concern over the situation that has emerged in recent days. At the same time, I appeal strongly for all to respect the city's status quo, in accordance with the relevant UN resolutions."
And Turkish Foreign Minister Mevlut Cavusoglu called the move "irresponsible," tweeting a lengthy condemnation:
Press Release of Turkey's Foreign Ministry on US decision to move its Israel Embassy to #Jerusalem pic.twitter.com/5cpyHOSz3h

— Mevlüt Çavuşoğlu (@MevlutCavusoglu) December 6, 2017
Now that you know what world leaders have to say, what do you have to say? Do you support President Trump's decision to recognize Jerusalem as the capital of Israel and move the U.S. Embassy? Tell us in the comments what you think, then use the Take Action button to tell your reps.
—Josh Herman
Related Reading