Causes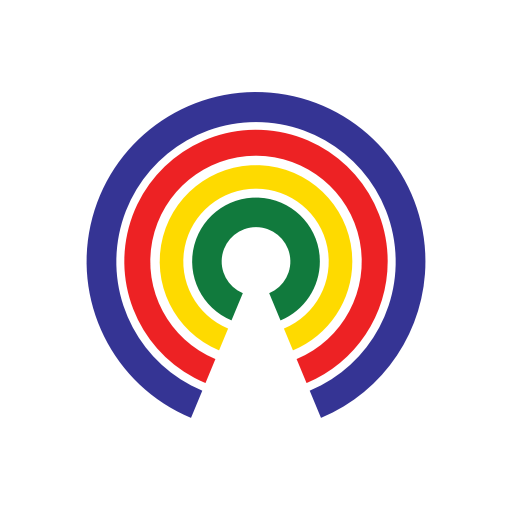 Causes
| 11.30.17
These GOP Senators are Wavering on the Tax Bill
Join the 35,399 people who've taken action on Causes this week
by Causes | 11.30.17
Will they or won't they pass the tax policy bill? With 52 Republicans in the Senate, the chamber can only afford to lose two votes. Here are the 10 senators who could tank the White House-backed Tax Cuts and Jobs Act.
Sen. John McCain of Arizona
UPDATED - November, 30, 2017, 12:40 P.M.: After initially wavering (see below), Sen. McCain said on Thursday that he will support the GOP tax plan.
"After careful thought and consideration, I have decided to support the Senate tax reform bill. I believe this legislation, though far from perfect, would enhance American competitiveness, boost the economy, and provide long overdue tax relief for middle class families," McCain said in a statement.
The Arizona senator continued:
"For months, I have called for a return to regular order, and I am pleased that this important bill was considered through the normal legislative processes, with several hearings and a thorough mark-up in the Senate Finance Committee during which more than 350 amendments were filed and 69 received a vote."
Countable's original reporting appears below.
McCain's possible "no" vote could come from multiple sources. He voted against President Bush's tax cuts in 2001 and 2003 because he believed they favored the wealthy and would add to the deficit ("Guess what?" he's said. "I was r ight.")
McCain was also another "no" vote on the Obamacare skinny repeal.
And while he praised the Senate Finance Committee's for passing the bill through "regular order," he's also complained the bill was changing too frequently. Asked by reporters if he liked the tax-reform process, he said, "Oh, I don't know. It changes every day."
Sen. Ron Johnson of Wisconsin
Johnson was the first senator to publicly declare a "no" vote: he said he didn't like the process the Senate was using to advance the bill, and how TCJA benefitted large multinational corporations at the expense of smaller, pass-through businesses (these are businesses that "pass-through" their earnings to the individual, who then declares that business on their personal income tax returns).
"Unfortunately, neither the House nor Senate bill provide fair treatment, so I do not support either in their current versions,"Johnson said. "I do, however, look forward to working with my colleagues to address the disparity so I can support the final version."
The Washington Post reported that GOP leaders are trying to amend the pass-throughs refund to garner Johnson's support. However, Johnson did vote to advance the bill out of committee on Tuesday, giving his fellow Republicans hope.
Sen. Steve Daines of Montana
Daines said he shares the same pass-through business concerns as Johnson. However, he tweeted on Monday:
It was good to speak with @realDonaldTrump this weekend working through these concerns. https://t.co/Fq3CGMZRs7

— Steve Daines (@SteveDaines) November 27, 2017
Sen. Susan Collins of Maine
Collins, who voted against repealing and replacing the Affordable Care Act (Obamacare), has said she won't support any tax bill that repeals the health insurance mandate – which, at present, the TCJA does. She also isn't a fan of how the bill only makes individual tax cuts temporary.
However, following a Tuesday lunch between Republican Senators and the President, Collins said she had "good discussions" with Trump and fellow legislatures and that "productive negotiations" continue.
"Many of these discussions have focused on my proposals to help middle-income families, including allowing a deduction for property taxes and helping to lower insurance premiums on the individual market to offset any increases that might result from repealing the individual mandate," Collins said in a statement.
Sen. Lisa Murkowski of Alaska
Murkowski, like Collins, voted against the Obamacare "skinny repeal." She's against the TCJA's repeal of the Obamacare mandate and has indicated that she won't support the tax bill unless the Senate passes a separate bill to help stabilize the individual health insurance market.
However, Murkowski may support the TCJA because it's combined with a bill that would open up Alaska's Arctic National Wildlife Refuge to oil and gas drilling — something her father, a former GOP senator and governor, also advocated for.
Sen. Bob Corker of Tennessee
Corker, who is not seeking re-election, and has publicly feuded with President Donald Trump, said that "[if] we are adding one penny to the deficit, I'm not going to be for it." According to the nonpartisan Congressional Budget Office estimate, the TCJA would increase the deficit by $1.4 trillion over the next ten years.
Still, the Tennessee Republican did offer a way to win his vote: the TCJA is expected to offset that $1.4 trillion deficit by sparking economic growth. Corker wants a "backstop" in place if that economic boost doesn't grow the economy enough to cover the deficit.
"What several of us have asked for is a backstop or trigger in that event we don't meet the projections that have been laid out — since we're not going to score it — that we have a backstop. And so that's what we've been working on throughout the weekend and feverishly today," Corker told CNBC's "Squawk Box."
However, on Tuesday, Corker tweeted:
I have been working feverishly with my colleagues and the White House to improve the #TaxReform legislation and ensure fiscal responsibility should economic growth estimates not be realized. My interview earlier on @foxandfriends: https://t.co/1ddnvZF8t7.

— Senator Bob Corker (@SenBobCorker) November 28, 2017
Sen. Jeff Flake of Arizona
Flake, like Corker, is a deficit hawk who is retiring at the end of his current term. In early November, the Arizona senator tweeted:
We need real, fiscally responsible #TaxReform that doesn't explode the nat'l debt. https://t.co/h0iBN2wcoD

— Jeff Flake (@JeffFlake) November 9, 2017
He followed up this tweet in a statement last week, saying:
"I remain concerned over how the current tax reform proposals will grow the already staggering national debt by opting for short-term fixes while ignoring long-term problems for taxpayers and the economy."
Also like Corker, Flake has been a vocal critic of the President. Indeed, the President responded to Flake, tweeting:
Sen. Jeff Flake(y), who is unelectable in the Great State of Arizona (quit race, anemic polls) was caught (purposely) on "mike" saying bad things about your favorite President. He'll be a NO on tax cuts because his political career anyway is "toast."

— Donald J. Trump (@realDonaldTrump) November 19, 2017
Flake's spokesperson told Reuters that "How he votes on it will have nothing to do with the President."
Sen. James Lankford of Oklahoma
Lankford echoes Corker's requirement that the TCJA needs a backup plan to pay for the deficit if the economic-growth predictions don't pan out. He's been working with the Senate Finance Committee to create that "what if" plan.
"What if the growth estimates don't hit 0.4%? What happens? What should happen in the tax code to make adjustments? Every economist is guessing," he said at a Capitol news conference on Monday. "We should build in the 'what if.' What if this doesn't work? What changes might be needed in the tax code in the days ahead to be able to adjust in what scenario? So if the revenues aren't coming in, should the rates change? All of those are in conversation."
Sen. Marco Rubio of Florida
On Monday, the once-presidential candidate told reporters that he hasn't yet decided how he'll vote. He's continued voicing his concerns about the child tax credit, tweeting on Tuesday:
We need to make sure our #TaxReform bill allows working moms to keep more of the money they earn. pic.twitter.com/VLBsJSdqoI

— Marco Rubio (@marcorubio) November 28, 2017
Sen. Jerry Moran of Kansas
During a town hall on November 25, Moran voiced his concerns about the tax reform bill adding to the deficit and its repeal of the Obamacare individual-coverage mandate.
"We don't want to increase the debt and deficit as a result of tax cuts," Moran said at the town hall. "My goal is to find out which taxes you cut can actually help create more jobs, better jobs, higher-paying jobs … and which ones don't do that. Not all of them do that."
What do you think?'
Are your senators on this list? Do you agree with them? Disagree? Either way, hit Take Action and let them know. Or let your senators know how you want them to vote. Then share your thoughts below.
—Josh Herman
Related Reading