Causes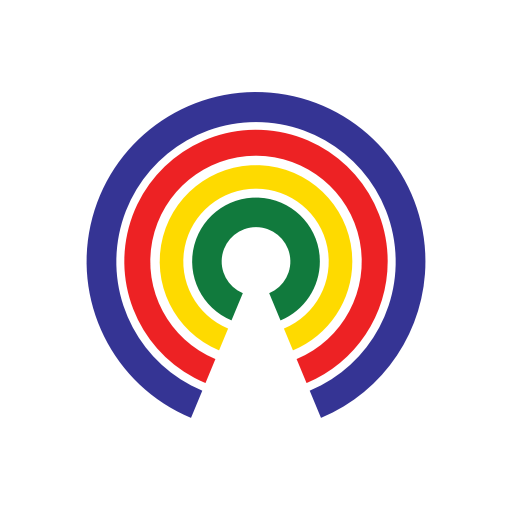 Causes
| 11.27.18
The DC: 🤢 Romaine recalls & food safety regulation, and... 🛑 Should we permanently close our southern border?
Join the 22,650 people who've taken action on Causes this week
by Causes | 11.27.18
Welcome to Tuesday, AL-WY...
Is it time to post a "No Vacancy" sign at the southern border?
President Trump on Monday threatened to permanently close the southwestern U.S. border unless Mexico moves the "the flag waving Migrants, many of whom are stone cold criminals, back to their countries."
"Do it by plane, do it by bus, do it anyway you want, but they are NOT coming into the U.S.A. We will close the Border permanently if need be."
Trump made his remarks after a group of migrants on Sunday rushed the Tijuana-San Ysidro crossing, allegedly throwing rocks, which resulted in Border Patrol agents firing tear gas on migrant families.
Customs and Border Protection temporarily closed the port of entry near San Diego "to ensure public safety in response to large numbers of migrants seeking to enter the U.S. illegally."
Does the U.S. need to permanently shut the southern border?
On the Radar
As people across the U.S. are panic-purging every leafy green from their fridges in the wake of an E. coli outbreak, many are wondering how it is that animal-borne pathogens are turning up in produce in the first place. Some experts say that as our food system becomes increasingly industrialized, new food safety regulations may be necessary. According to our partners at USAFacts - a non-partisan civic initiative aimed at making government data accessible - food safety recalls have been on the rise. In 2005, when data collection started, there were 53 food safety recalls. By 2017, there were 131. What, if anything, should Congress do to address the growing incidence and severity of food contamination?
General Motors announced Monday that it will cut 15 percent of its salaried workforce — estimated to be around 14,000 employees — and idle factories in Maryland, Michigan, Ohio, and Canada. Rep. Tim Ryan (D-OH) called the announcement "a new Black Monday." How are you reacting to GM closings?
Under the Radar
D.C.'s oldest tradition takes place Thursday night: arguing about immigrants. Also: it's the 96th annual National Christmas Tree lighting. President Calvin Coolidge began the tradition on Christmas Eve, 1923, when he lit a tree in front of 3,000 spectators on the Ellipse, the park located just south of the White House fence. This year, Trump and first lady Melania Trump will continue that tradition, joined by Antonio Sabàto Jr, singing nuns, and Irish tenor Anthony Kearns. Meanwhile, the White House has gone full Thomas Kinkade for the holidays. Melania designed this year's theme, "American Treasures," to honor "the unique heritage of America." Click here to read about the history (and see current photos) of Christmas at the White House.
Congress is set to return from its Thanksgiving recess for the second week of its lame-duck session, with the House expected to take up several foreign policy bills and the Senate likely to spend the bulk of its week on nominations. The House convenes today, with votes expected on a number of bills, including reauthorizations of both the Coast Guard and the National Earthquake Hazards Reduction Program, and legislation to promote economic cooperation with Mexico. Bills to provide emergency relief to religious & ethnic minorities targeted for genocide by ISIS in Iraq & Syria, and to curb the destabilization of Iraq by Iran will also be on Tuesday's schedule. Click here for the full This Week in Congress.
Your Gov at a Glance 👀
The White House: President Trump in D.C.
The House of Representatives: In
The Senate: In
Voting on the confirmation of Stephen Vaden to be General Counsel of the Dept. of Agriculture.
What You're Saying
Here's how you're answering Should the U.S. & Mexico Partner on Economic Initiatives?
(Follow AshleyHiatt's comment here.)
(Follow Cody's comment here.)
But wait, there's more!
And, in the End…
Yesterday, we asked about your stories of the Thanksgiving table—what you talked about, what you couldn't... and whether you felt as if you had to choose sides in this modern era of political polarization.
Here are some of your responses:
"My sister and brother in law talked about how they hadn't gone to their church for 6 months because the pastor had spoken against Trumps immigration policies." -Cathy
"I think it's important to let family know where you stand, if for no other reason than they can think, amid all the noise and garbage, 'Oh yeah. I have a liberal daughter, and she's not a lazy, greedy, whiny, POS monster. Maybe liberals aren't so bad.'"" -JamieD
"I isolated myself from the rest of my Democrat family. Being the only conservative, I got tired of hearing all the hate from them about Trump and the Republicans. All of which isn't true. All unfounded, and baseless things made up by the Democrats and the media with no proof." -Ninja
"Life it self is political, whether liberal, independent or conservative and to avoid it is denying life. Always attack the problem with truth and facts, and do not attack the person. Opinion are only a starting point, to be proven. Life is to short." -Dave
Happy Giving Tuesday; maybe donate to Greenpeace in honor of Turtle Adoption Day or IHOP to commemorate Pie in the Face Day,
—Josh Herman
Talk to Managing Editor Andrea Seabrook via email, andrea [at] countable.us, or on twitter, @RadioBabe. And don't forget to keep in touch @Countable.