Axios
Axios
| 11.26.18
What They're Saying: Tear Gas at the Border Met With Outrage, Defense
Do you think this use of tear gas was appropriate?
by Axios | 11.26.18
Images of migrant families choking on and fleeing tear gas launched by U.S. border officials at the southern border garnered outrage from some top officials and pundits and defense from others.
Why it matters: The action, reportedly in response to migrants throwing rocks, is not the first time that border agents have used tear gas or pepper spray at the border. But, coupled with the Trump administration's latest order allowing military troops to use force to defend border agents, it highlights the growing threat of violence as Central American caravans reach the border only to be met with closed crossings and long lines.
What they're saying:
Sen. Bernie Sanders (I-Vt.) said on CBS that, when it comes to immigration, President Trump is "on the wrong side of history and the wrong side of decency."
Sen. Brian Schatz (D-Hawaii): "Anyone uncomfortable with spraying tear gas on children is welcome to join the coalition of the moral and the sane. We can argue about other stuff when we've got our country back."
Rep.-elect Alexandria Ocasio-Cortez (D-N.Y.): "Asking to be considered a refugee & applying for status isn't a crime. It wasn't for Jewish families fleeing Germany. It wasn't for targeted families fleeing Rwanda. It wasn't for communities fleeing war-torn Syria. And it isn't for those fleeing violence in Central America."
Angelica Salas, executive director of The Coalition for Humane Immigrant Rights, said in a statement: "It is a despicable act on the part of the Trump administration and CBP officials to attack defenseless women and children firing tear gas, a chemical agent, at them."
But not everyone was outraged by the use of tear gas:
DHS Secretary Kirstjen Nielsen: ".@DHSgov will not tolerate this type of lawlessness & will not hesitate to shut down POEs for security reasons. We'll seek to prosecute to the fullest extent of the law anyone who destroys federal property, endangers our frontline operators, or violates our sovereignty."
Rodney Scott, chief patrol agent of the San Diego border control, defended the use of tear gas on CNN, saying "If they were truly asylum seekers, they would have just walked up and surrendered and that did not take place."
Tomi Lahren, a conservative pundit for Fox Nation, tweeted: "Bum-rushing the border is a CHOICE and has consequences. Watching the USA FINALLY defend our borders was the HIGHLIGHT of my Thanksgiving weekend."
Images of the incident: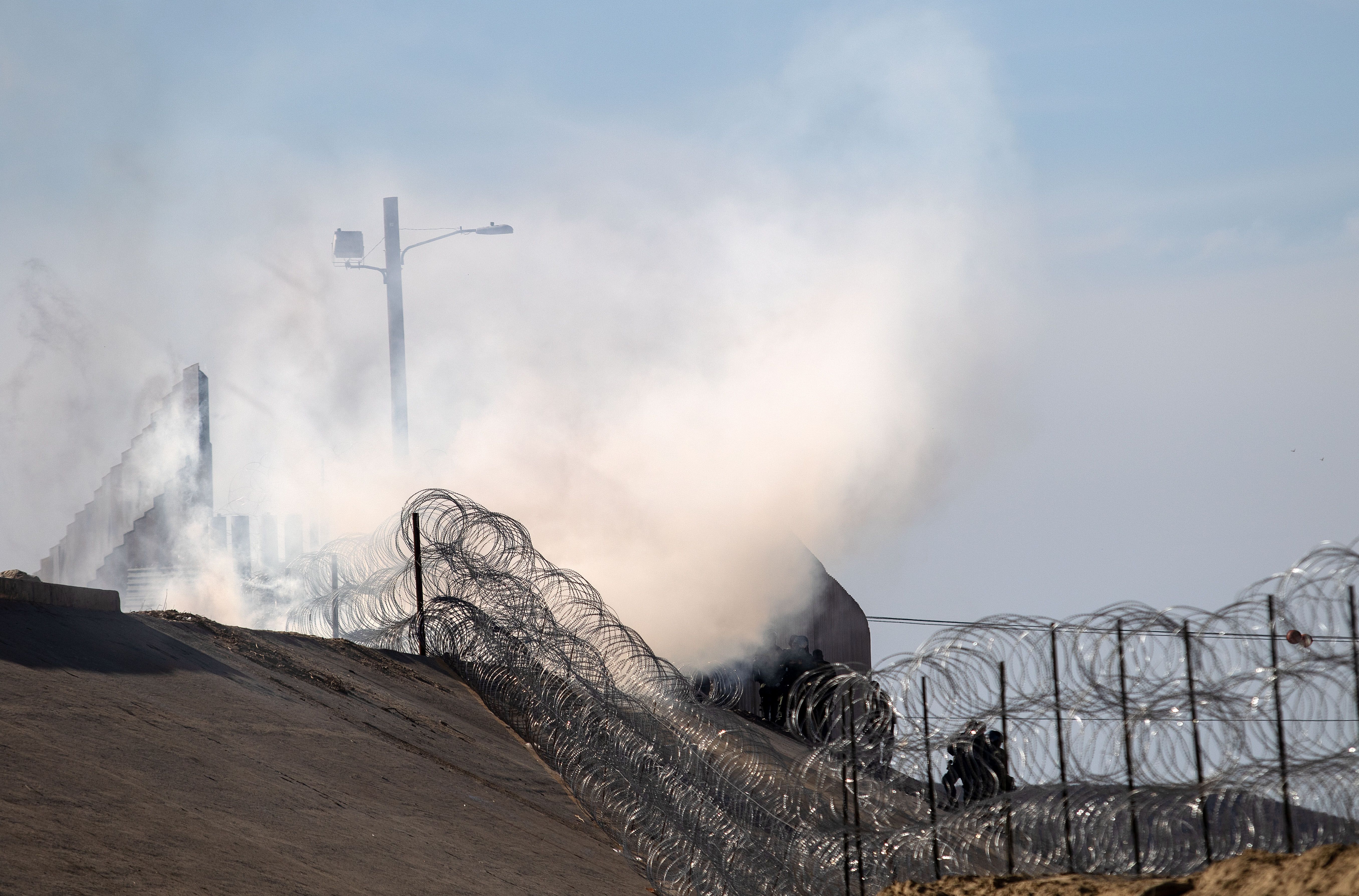 Guillermo Arias/AFP/Getty Images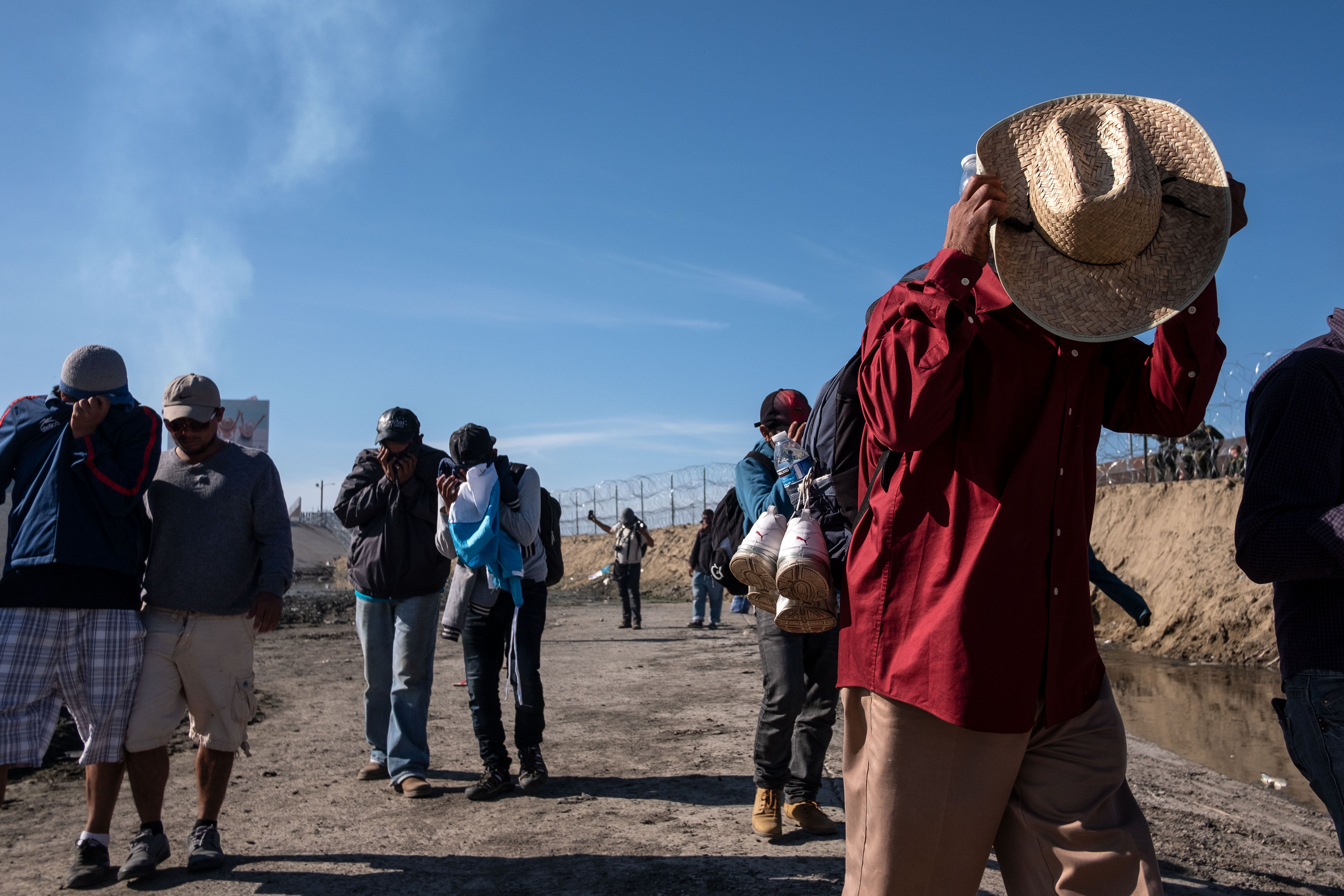 Guillermo Arias/AFP/Getty Images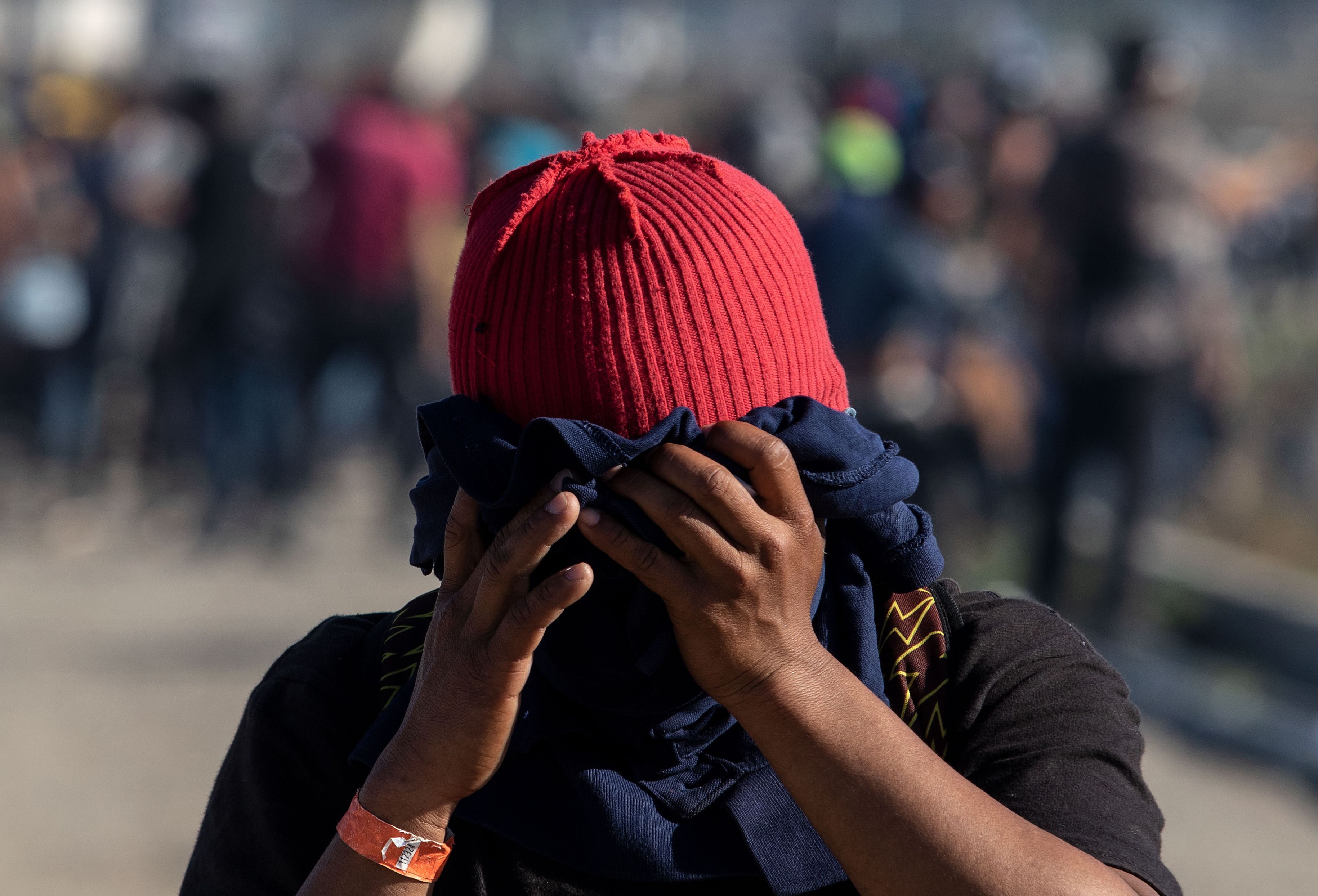 Guillermo Arias/AFP/Getty Images
Go deeper: