Causes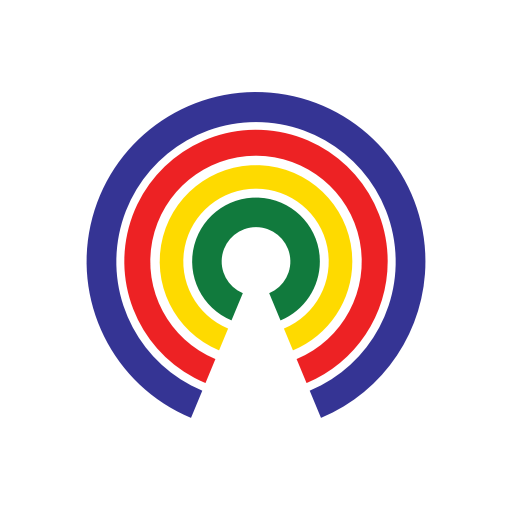 Causes
| 3.20.17
Get to Know Senator Jeff Sessions, Trump's Pick for Attorney General
Join the 56,113 people who've taken action on Causes this week
by Causes | 3.20.17
On November 18, President-elect Donald Trump nominated Sen. Jeff Sessions (R-AL) to serve as Attorney General and lead the Dept. of Justice. Trump said that Sessions was one of his most trusted campaign advisers who has a "world-class legal mind" and is "greatly admired by legal scholars and virtually everyone who knows him."
Who is Jeff Sessions?
Sessions, 69, has served in the U.S. Senate since 1997 and has generally been considered one of the chamber's more conservative lawmakers during his tenure on a number of policy areas. He has advocated for securing the border against illegal immigration by building a wall, and reducing legal immigration. Sessions has also been outspoken against marijuana legalization and had supported amending the U.S Constitution to ban same-sex marriages, in addition to opposing federal hate crime laws.
Prior to becoming a Senator, Sessions spent two years as Alabama's attorney general following 13 years as a U.S. Attorney for the southern district of Alabama. During his time as a U.S. Attorney, he filed civil rights charges in the murder of a young black man killed by two Ku Klux Klan members who were eventually convicted. He also prosecuted three African-American community organizers for voter fraud who were acquitted by a jury. In 1986, five years after he became a U.S. Attorney, Sessions was nominated to serve as a judge in the same U.S. District Court, but the Senate Judiciary Committee ultimately failed to advance his nomination.
Currently, Sessions serves on the Senate's Armed Services Committee, where he chairs a subcommittee on Strategic Forces, and the Judiciary Committee, in which he chairs a subcommittee on Immigration and the National Interest. He is also a member of the Budget Committee and the Environment and Public Works Committee.
Sessions is a native of Alabama who was an Eagle Scout in his youth. He graduated from Huntingdon College where he was student body president, and earned a law degree from the University of Alabama. Sessions was a Captain in the Army Reserve during the 1970s and spent time as an attorney in private practice. He and his wife have three children and six grandchildren.
You can see Sen. Sessions's voting record and bills he has introduced here.
What's the outlook for his confirmation?
Given that he is currently a sitting member of the Senate, Sessions would be able to vote to confirm himself both in the Senate Judiciary Committee and when his nomination goes to the Senate as a whole. In the past, sitting Senators have declined to vote on their own nomination, and while he hasn't yet said whether he'll vote for himself, Sessions has been asked by a colleague on the committee, Sen. Richard Blumenthal (D-CT), to recuse himself. Whether or not he does so, his odds of being confirmed are strong given the Republican majority in the Senate and the fact that Democrats haven't been as critical of his appointment as they have been of other Trump nominations.
Sessions has faced Senate confirmation before, and was rejected by the Senate Judiciary Committee in 1986 after President Reagan nominated to serve as a judge in the U.S. District Court he represented as a U.S. Attorney. The committee ended up deadlocked with a 9-9 vote after allegations of racism against Sessions came up during hearings, which were based on his calling an African-American colleague "boy" and making jokes about the KKK and NAACP. Sessions denied that he was racist and insisted that his comments were meant as jokes. One of the men whose testimony was used against Sessions said that "I am troubled by the fact that there is an image based on statements that I have made that Mr. Sessions is a racist."
The Senate Judiciary Committee will oversee his confirmation hearings on January 10-11, 2017.
You can tell your senators how to vote on Sen. Sessions's confirmation by using the "Take Action" button below.
What does the Department of Justice do?
The Dept. of Justice (DOJ) is responsible for enforcing federal law and administering justice. It is composed of several law enforcement agencies, including the Federal Bureau of Investigation (FBI), the Drug Enforcement Agency (DEA), the Bureau of Alcohol, Tobacco, Firearms and Explosives (ATF), the U.S. Marshals Service and the Federal Bureau of Prisons. Its administrative arm includes the U.S. Attorneys Offices, which prosecute cases for the federal government, and the Office of Legal Counsel which advises the president and executive branch agencies on legal matters, among other offices.
In fiscal year 2016 the DOJ's budget was more than $28.7 billion and it employed a total 118,001 agents, attorneys, correctional officers, and other personnel.
— Eric Revell
(Photo by Gage Skidmore / Creative Commons)