Causes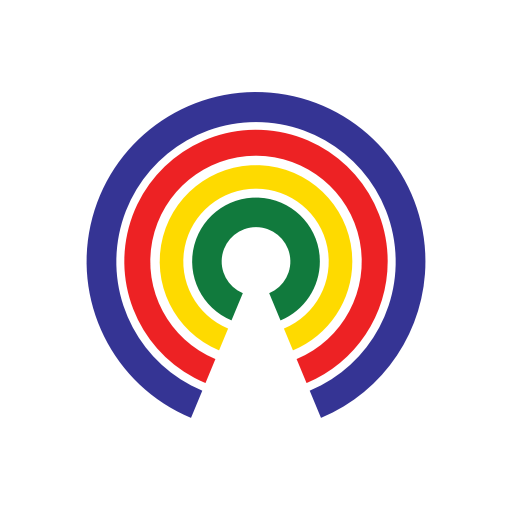 Causes
| 11.13.17
Alex Azar, Former Drug Company Executive, Nominated for Health Secretary
Join the 42,906 people who've taken action on Causes this week
by Causes | 11.13.17
What's the story?
On Monday President Trump announced via Twitter that he is nominating Alex Azar as his new Secretary of Health and Human Services. Azar will replace Trump's first HHS Secretary, Tom Price, who resigned after reports revealed he'd spent hundreds of thousands of taxpayer dollars to travel on private jets.
Azar recently spent 10 years at pharmaceutical corporation, Eli Lilly, but also spent 6 years at the Health and Human Services Department (HHS) under former president George W. Bush.
Azar is considered a "safe pick" according to Republican lawmakers, with strong policy and administration experience. Most recently he spent 10 years at pharmaceutical corporation Eli Lilly. Previously Azar worked at HHS under former president George W. Bush. Some Democrats are already questioning his ties to big pharmaceutical companies, as well as his opposition to the Affordable Care Act.
Who is Alex Azar?
Alex Azar, 50, is originally from Maryland. He received his undergraduate degree in government and economics from Dartmouth College. He then received a law degree from Yale Law School.
Azar clerked for Supreme Court Justice Antonin Scalia, then went on to spend two years working under Kenneth Starr during his Whitewater investigation.
From 2001-2007 Azar worked at HHS under former president George W. Bush, first as General Counsel and then as Deputy Secretary.
Upon leaving HHS, Azar took a job at Indiana-based pharmaceutical company Eli Lilly, where he ascended to the role of president of Lilly U.S.A. He was at Lilly until 2017.
During his ten years in Indiana, Azar developed a positive working relationship with Vice President Mike Pence, then Indiana's governor. Azar worked on Mitt Romney's 2012 presidential campaign. He originally supported Jeb Bush in the 2016 primaries, and then Ted Cruz, but donated to President Trump's campaign once he became the presidential nominee.
Azar is seen as the opposite of former Secretary Price. "A low-key operator who's since [leaving HHS] remained mostly out of the political spotlight, he is viewed as a near-diametrical opposite of his firebrand predecessor, people close to Azar and the White House's search process said", writes Politico.
Azar is not without strong opinions, however. He has been a frequent guest on business television shows, criticizing the Affordable Care Act and arguing against the expansion of Medicaid. Azar has pointed to the authority afforded by the law to the Health Secretary as one saving grace of the ACA, reports the Washington Post:
"I'm not one to say many good things about Obamacare, but one of the nice things in it is it does give tremendous amount of authority to the secretary of HHS."
Azar is expected to use that authority to support the administration's attempts to shutdown certain portions of the law. Senator Orrin Hatch (R-UT) expressed that expectation to the New York Times:
"The leader of H.H.S. will be at the tip of the spear, working to not only right the wrongs of this deeply flawed law but also ensure the long-term sustainability of both Medicare and Medicaid. Mr. Azar has the experience, knowledge and fortitude to take on these daunting challenges."
Democrats are expected to question Azar's ties to the pharmaceutical industry, whether they will hobble his ability to bring down drug prices and properly enforce existing health care law. In a statement, Senator Ron Wyden (D-OR), ranking Democrat of the Senate Finance Committee, which will hold confirmation hearings, stated, "I will closely scrutinize Mr. Azar's record and ask for his commitment to faithfully implement the Affordable Care Act and take decisive, meaningful action to curtail the runaway train of prescription drug costs."
What does HHS do?
The mission of the Health and Human Services Department is "improving the health, safety and well-being of America." The department's 2017 budget is approximately $1.2 billion.
If confirmed, as Health Secretary Azar will, oversees the Public Health Service, currently led Surgeon General Jerome Adams, who was the Indiana State Health Commissioner. Under the Public Health Service is, among other agencies, the Centers for Disease Control, the National Institutes of Health, the Indian Health Service and the Food and Drug Administration.
HHS also oversees the Centers for Medicare and Medicaid Services, currently led by Seema Verma, who also has long history in the Indiana health policy community.
What do you think?
Do you think Azar is a "safe pick"? Do you support his nomination or not? If you do, what do you like about him? If you don't, what are your concerns?
Tell us in the comments what you think, then use the Take Action button to tell your reps!
— Asha Sanaker
(Photo Credit: Wikipedia / Creative Commons)
RELATED READING: