Causes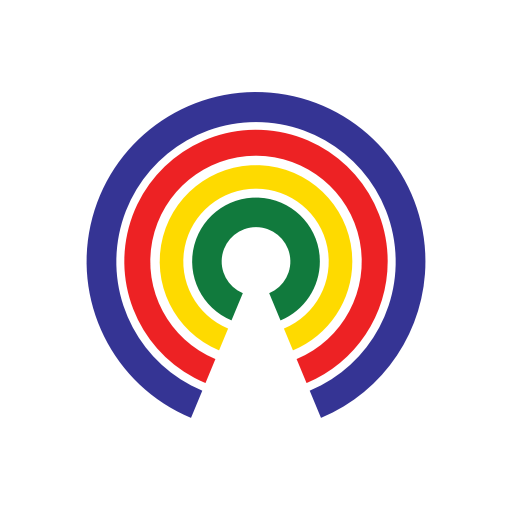 Causes
| 3.8.18
#MeToo: Does the Government Have a Role to Play in Curbing Sexual Assault?
Join the 43,805 people who've taken action on Causes this week
by Causes | 3.8.18
What's the #MeToo story?
In recent weeks, millions of women have taken to social media so share their experiences of sexual harassment and violence using the phrase "Me Too."
Following reports about decades of sexual harassment perpetrated by film mogul Harvey Weinstein, actor and activist Alyssa Milano took to twitter to raise awareness on the issue:
If you've been sexually harassed or assaulted write 'me too' as a reply to this tweet. pic.twitter.com/k2oeCiUf9n

— Alyssa Milano (@Alyssa_Milano) October 15, 2017
In response to Milano's call to action, hundreds of celebrities, and millions of women, joined the #MeToo campaign, which has now gone viral both on and off the internet.
The "Me Too" movement was initially launched by Tarana Burke, an organizer and youth worker, in the mid-2000s. Burke, who's a sexual assault survivor herself, told the L.A. Times that her hope is celebrities also share "their trajectory for healing."
"They cannot just let it be a hashtag," Burke said.
More than a hashtag
Weinstein has since been left by his wife, fired from his company, and expelled from the Academy of Motion Picture Arts and Sciences. Allegations of sexual misconduct have also brought severe personal and professional repercussions for Bill Cosby, Bill O'Reilly, and Roger Ailes.
But as the Los Angeles Times reported, "Many famous men have faced grave allegations of misconduct toward the opposite sex — Trump, Woody Allen, Charlie Sheen, Mel Gibson, R. Kelly — only to escape relatively unscathed as the conversation moved on."
Sexual harassment is not limited to media figures and those in their orbit: in 2016, the Equal Employment Opportunity Commission received nearly 7,000 complaints of sexual harassment—and the EEOC estimates that 75 percent of individuals who experience workplace harassment don't report it.
Should the federal government respond? And given the claims against politicians, should they?
The federal government on – and accused of – sexual misconduct
Sex discrimination in the workplace has been illegal since 1964 with the passage of the Civil Rights Act; Title VII barred employment discrimination "because of sex."
Yet sexual harassment is still rampant, including within the system that created Title VII.
Former President Bill Clinton was accused of multiple allegations of sexual harassment. And President Donald Trump has bragged about sexual assault and his campaign has been subpoenaed over claims of sexual assault by a former Apprentice contestant.
And in the wake of the #MeToo campaign, several women have accused former President George H.W. Bush of sexual harassment. Jim McGrath, a spokesman for the president, admitted Bush occasionally "patted women's rears" as part of a joke to put women at ease about his wheelchair.
The 41st president apologized in a statement issued by McGrath:
"To anyone he has offended, President Bush apologizes most sincerely."
A recent report by the House Oversight and Government Reform Committee found that federal agencies are operating without a clear definition of sexual misconduct — and when it occurs, the punishment is inconsistent.
That was certainly the findings in a report by the Washington Post titled "How Congress plays by different rules on sexual harassment and misconduct."
Congress' special sexual harassment rules
The Post article follows the story of a former D.C. intern who tweeted, as part of the #MeToo campaign, about her sexual harassment by a senator. If the intern had "chosen to pursue a complaint against the senator," the Post wrote, "she would have discovered a process unlike other parts of the federal government or much of the private sector."
Congress has passed laws "exempting it from practices that apply to other employers." One of these, in place since 1995, says that accusers can only file lawsuits if they first "agree to go through months of counseling and mediation." Even then, the Post writes, a "special congressional office is charged with trying to resolve the cases out of court."
"When settlements do occur, members do not pay them from their own office funds, a requirement in other federal agencies. Instead, the confidential payments come out of a special U.S. Treasury fund."
Senators join #MeToo
In mid-October, four of the 21 current female senators appeared on NBC's Meet the Press and added their voices to the #MeToo campaign: Elizabeth Warren of Massachusetts, Claire McCaskill of Missouri, Mazie Hirono of Hawaii, and Heidi Heitkamp of North Dakota.
McCaskill spoke of when she was a newly elected state legislator and was nervous about getting her first bill out of committee. She went to seek the advice of the speaker of the Missouri House of Representatives, who told the young McCaskill, "Well, did you bring your knee pads?"
Sen. Heitkamp told a story from her days as North Dakota's attorney general. While she was attending an event about cracking down on domestic violence, a law enforcement officer shoved a finger in her face and said, "Men will always beat their wives and you can't stop them."
Sen. Heitkamp said that moving forward, it's imperative we shift from teaching woman how to avoid sexual assault to, instead, "be raising sons to say, 'I will never do this. I will behave differently.'"
House Speaker Paul Ryan (R-WI) recently told MSNBC, "I do believe that exposing these things can help improve the culture. The more you expose it and the more we can castigate people in society on these things to show that this is not acceptable behavior, I think that's to the good."
But a cultural shift isn't enough for some — including the House of Representatives.
According to the House's report – "Examining Sexual Misconduct in the Federal Workplace and Lax Federal Responses" – the varying definitions of "sexual misconduct" can "make it difficult for the federal government to address this problem in a consistent and comprehensive manner."
What can the government do?
One possibility that's been discussed is expanding Title VII protections. Currently, the Civil Rights Act statute only applies to employees being harassed at work — independent contractors are not protected by Title VII. (This was confirmed in a ruling by the Ninth Circuit Court in Murray v. Principal Financial Group, Inc.)
Expanding Title VII protections is an idea supported by Elizabeth Owens Bille, general counsel of the Society for Human Resource Management. In an interview with Fortune, Bille cited the need for "strong, comprehensive anti-harassment and anti-retaliation policies and training" in the workplace.
In the same article, Janine Yancey, the CEO of Emtrain - which offers compliance training to corporations - recommended a public website "that moves beyond the type of hotlines that the employers control currently." On this website, workers could "anonymously report workplace incidents to a neutral third-party with subject matter expertise who could identify red flag issues and bring them to the employer for action."
The EEOC took on the question of harassment in the workplace in June of last year. In the executive summary of their report, the co-chairs of the EEOC Select Task Force on the Study of Harassment in the Workplace write:
"Thirty years after the U.S. Supreme Court held in the landmark case of Meritor Savings Bank v. Vinson that workplace harassment was an actionable form of discrimination prohibited by Title VII of the Civil Rights Act of 1964, we conclude that we have come a far way since that day, but sadly and too often still have far to go."
The report listed pages of recommendations, including – as Fortune explained – the "counter-intuitive suggestion that managers be rewarded - at least initially - for an increase in sexual harassment complaints in their divisions since such an uptick would indicate that they were fostering environments in which employees trusted the system."
Earlier this month, the EEOC launched a "new harassment prevention training program focused on creating respectful workplaces."
What do you think?
Should Washington respond — and if so, how? Or does the federal government first need to examine its own culture of sexual assault and violence?
Do EEOC rules, regulations, and training programs adequately address the problem of sexual harassment in the workplace? Do Title VII rights need to be expanded to contract employees? Should the government even be involved in sexual misconduct claims, or is it a cultural matter to be taken up in the home? Should Congress have to follow the same employment law as everyone else?
Hit Take Action, tell your reps, then share your thoughts – and #MeToo stories – below.
— Josh Herman
Related Reading
(Photo Credit: Creative Commons)