Causes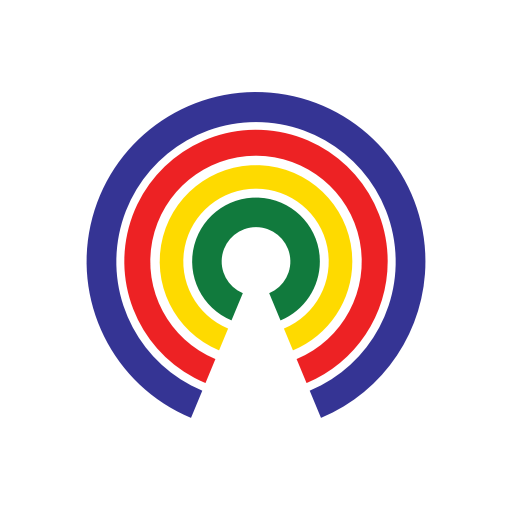 Causes
| 10.5.17
7 Celebrities Knocking It Out of the Park For Puerto Rico
Join the 37,518 people who've taken action on Causes this week
by Causes | 10.5.17
What's the story?
The devastation in Puerto Rico is overwhelming for many of us, but these seven celebrities are stepping up to help, and giving all of us an opportunity to participate.
Time and again, we show our strength as Americans by coming together in times of crisis. What will you do today for your fellow citizens?
José Andrés
José Andrés is a world-renowned chef, originally from Spain, who became a U.S. citizen in 2013. Less than a week after Hurricane Maria slammed into Puerto Rico Andrés arrived to mobilize #ChefsforPuertoRico on the ground in San Juan. They started providing 3000-5000 meals a day and quickly expanded to providing over 30,000 meals a day, all with volunteer labor. They are now expanding to kitchens across the island, with the goal of 20-25,000 meals a day served in each one.
Donations to help their efforts can be given to World Central Kitchen.
Here's @chefjoseandres sharing his plan to feed #Maria survivors across Puerto Rico with support from federal partners. pic.twitter.com/gReRfYgvI2

— FEMA (@fema) October 4, 2017
Lin-Manuel Miranda
Lin-Manuel Miranda, the author of Hamilton, whose family is from Puerto Rico, has gotten a lot of press in recent days for condemning President Trump's response to the crisis, but he has also been working tirelessly to raise funds for relief. He has been working with MoveOn.org to collect donations for the Hispanic Federation, which is deploying relief workers on the ground.
Miranda is also releasing a single, a "love letter to Puerto Rico", to raise money for the Federation. The single drops on Friday, October 6, and features the voices of at least 10 guest artists, including Marc Anthony, Jennifer Lopez, Gina Rodriguez and Gloria Estefan.
Almost Like Praying.
Available at 12:01am Friday. pic.twitter.com/rVXZc35qMd

— Lin-Manuel Miranda (@Lin_Manuel) October 5, 2017
Bethenny Frankel
The Real Housewife of New York has been busy since Hurricane Harvey hit Houston, mobilizing relief through her charity, BStrong. They are partnering with international relief organization Delivering Good to aid disaster relief across the country.
Frankel flew down to Puerto Rico with four private jets loaded with supplies, which were distributed across the island. They also picked up patients in need of urgent medical care and carried them back to the mainland on their return flight.
'Real Housewives' star Bethenny Frankel brought 4 planes full of supplies to Puerto Rico to help with hurricane relief pic.twitter.com/QSwIO0lyHh

— NowThis (@nowthisnews) October 4, 2017
Jennifer Lopez & Marc Anthony
The former power couple, both of Puerto Rican descent, have joined together to launch a relief initiative called Somos Una Voz (We Are One Voice) in the wake of Hurricane Maria's devastation in Puerto Rico as well as the 7.1 earthquake in Mexico. Along with dozens of other celebrities they are "working together to rush food, shelter, medicine, power and communications to areas affected by recent natural disasters."
To my beloved island #somosunavoz @somosunavoz_ pic.twitter.com/319kVamEhw

— Marc Anthony (@MarcAnthony) September 28, 2017
They are collecting funds through a gofundme page. Lopez has already made a personal pledge of $1 million.
Anthony put up an emotional message to Puerto Ricans to reassure them that help is coming.
September 25, 2017
Pitbull
Rapper Pitbull, a Cuban-American who hails from Miami, sent his private plane to Puerto Rico in the days after the hurricane hit to ferry cancer patients to the mainland for chemotherapy treatments.
He is also encouraging fans via his Twitter page to make donations as small as $5 to the Florida Relief Fund to help with Hurricane Irma relief.
100% of all proceeds for RELIEF will get to those in need. From the Keys to 305 to 904. Donate $5 to show Florida Love. Thank you! #RELIEF pic.twitter.com/3fD3zsJcGe

— Pitbull (@pitbull) September 13, 2017
Stephen Colbert
Late night host Stephen Colbert, who's a white guy from North Carolina, has been using his taste for comedy to draw attention to Puerto Rico. He and actor Nick Kroll promised a $1000 donation to relief efforts for every star who posted an awkward puberty photo to Twitter using the hashtags #PuberMe and #PuertoRicoRelief. Stars, journalists, and even former President Bill Clinton have posted photos to drive the donation.
How much is Americone Dream donating for every celebrity #PuberMe for #PuertoRicoRelief? Watch to see @NickKroll name the number! pic.twitter.com/bXZQ0PpDyf

— Stephen Colbert (@StephenAtHome) September 29, 2017
What can you do?
It doesn't have to be Puerto Rico relief. It could be Hurricane Irma relief, or Hurricane Harvey relief. Or it could be helping in your own neighborhood. What are you doing to help your fellow Americans?
Tell us in the comments what you think, then use the Take Action button to tell your reps!
— Asha Sanaker
(Photo Credit: John Oliver #PuberMe via Twitter)