Causes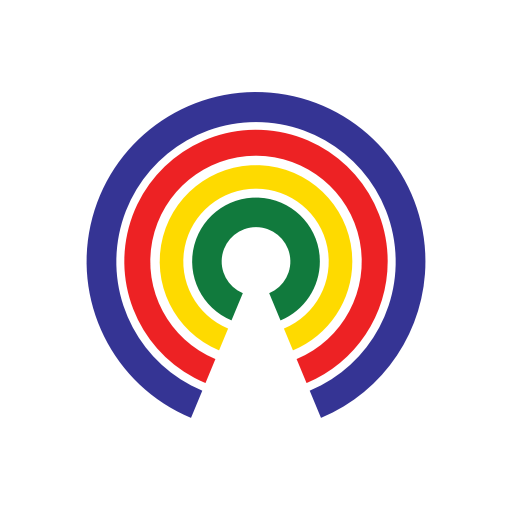 Causes
| 10.4.17
Supreme Court's Epic Term: Cases To Watch
Join the 34,736 people who've taken action on Causes this week
by Causes | 10.4.17
"There is only one prediction that is entirely safe about the upcoming term," Justice Ruth Bader Ginsburg recently said, "and that is it will be momentous."
For the majority of last term, the Supreme Court only had eight justices rendering opinions, resulting in a number of split 4-4 decisions. But now that Trump nominee Neil Gorsuch is on the bench – replacing Antonin Scalia – SCOTUS once again has five conservatives and four liberals.
Here are some of the cases to watch:
What's at stake?
Is partisan gerrymandering - the intentional reorganizing of legislative districts to privilege a single political party – constitutional?
What's the backstory?
The court has already begun to hear arguments in Gill v. Whitford. Democratic voters in Wisconsin are arguing that certain maps were drawn to benefit Republicans, which they believe is unconstitutional. A lower court ruled that the map "constitutes an unconstitutional partisan gerrymander" because it intentionally "dilutes the voting strength of Democratic voters statewide" and "is not explained by the political geography of Wisconsin nor is it justified by a legitimate state interest."
Who's on each side of the v.?
Both sides are looking to swing-voting Justice Anthony Kennedy. In 2004, Kennedy said he'd be open to SCOTUS resolving the issue of redistricting if a "limited and precise" system, based on a "clear, manageable and politically neutral standard," could be found to determine if partisan gerrymandering had occurred.
Wisconsin democrats claim they've found such a system in the "Efficiency Gap." It's calculated by taking one party's wasted votes, subtracting the other party's wasted votes, then dividing that number by all the votes cast in the election. Votes are "wasted" when there are more votes than needed to elect a candidate or when there are too few.
Officials from Wisconsin, who are appealing the lower court decision, argue that under the plaintiff's standard, one-third of all redistricting plans in the last 45 could be challenged.
In the past, the Supreme Court has set standards that limited the overreliance on race to draw electoral maps. However, as CNN noted, SCOTUS "has never been successful in developing a test concerning the overreliance on politics" in redistricting.
What's at stake?
Can a baker refuse to create a wedding cake for a gay couple because of his religious beliefs? Can an artist be forced to paint?
What's the backstory?
Jack Phillips owns and operates the Masterpiece Cakeshop in Colorado. In 2012, Phillips refused to bake a wedding cake for a same-sex couple, arguing it violated his religious beliefs. The couple filed an anti-discrimination complaint with the state, and two lower courts ruled in their favor.
Who's on each side of the v.?
Phillips' lawyers argue that their client is an artist, and that baking a wedding cake (or any business based on artistic skill) is a form of free speech. Therefore, requiring a Conservative Christian baker to create a gay wedding cake is tantamount to denying their First Amendment rights. The Trump administration agrees—in briefs filed to the court, acting Solicitor General Jeff Wall wrote, "The government may not enact content-based laws commanding a speaker to engage in protected expression: An artist cannot be forced to paint, a musician cannot be forced to play, and a poet cannot be forced to write."
A lawyer with the American Civil Liberties Union, which is representing the couple, said in an interview that, "When you look at it, they are saying there is a constitutional right, whether it's rooted in speech or religion, to discriminate. A ruling for the bakery would have implications far beyond LGBT people and would put in jeopardy our longstanding laws against discrimination."
What's at stake?
Do labor rules requiring public sector workers to contribute to a union violate First Amendment rights?
What's the backstory?
Last term, the justices deadlocked on a similar case - Friedrichs v. California Teachers Association – thereby affirming the lower court ruling that public-sector workers have to pay union dues.
Now, Mark Janus, a child support specialist who works for the state of Illinois, is arguing that labor rules forcing him to contribute to a union violate his First Amendment rights. Prairie State law requires that government workers who decide not join unions still "pay their proportionate share of the costs of the collective bargaining process, contract administration and pursuing matters affecting wages, hours and other conditions of employment."
---
Who's on each side of the v.?
Janus and his lawyers claim that unions often take political positions, and requiring workers to pay union dues forces people like Janus to support political positions they may disagree with. In a statement, the president of the National Right to Work Legal Defense Foundation, which represents Janus, said that SCOTUS agreeing to hear the case means "we are now one step closer to freeing over five million public sector teachers, police officers, firefighters, and other employees from the injustice of being forced to subsidize a union as a condition of working for their own government."
Unions reject the First Amendment argument. As the New York Times explained, unions "are saying that collective bargaining is different from political activity. They said the plaintiffs were seeking to reap the benefits of such bargaining without paying their fair share of the cost." Lee Saunders, the president of the union in the case, said in a statement that "this case is yet another example of corporate interests using their power and influence to launch a political attack on working people and rig the rules of the economy in their own favor."
What's at stake?
Do police need a warrant to get location data from a cellphone?
What's the backstory?
Timothy Carpenter was convicted of robbing various stories in Michigan and Ohio in 2010 and 2011. Using the Stored Communications Act, police were able to obtain Carpenter's cellphone records which placed him near the locations of the robberies around the time they occurred. Lower courts ruled that Carpenter had no reasonable expectation of privacy regarding his cellphone location.
Who's on each side of the v.?
Carpenter claims that police violated his Fourth Amendment right against "unreasonable search and seizure" when they accessed his cell's GPS location.
U.S. law enforcement officers argue that that the Stored Communications Act requires probable cause and a warrant to search a suspect's cell phone communications—but the act doesn't require either to obtain a suspect's cellphone records (like a GPS location).
Tell your reps whether they should pursue legislation related to these cases using the Take Action button.
—Josh Herman
Related Reading
AT&T Petitions SCOTUS To Kill Net Neutrality
From Supreme Court to Food Court: Catering to New Justices
Trump Files Travel Ban Appeal With Supreme Court
Supreme Court to Hear Partisan Gerrymandering Case This Fall
Gorsuch Sworn In, Restoring Top Court's Conservative Tilt and More in Politics Today
(Photo Credit: IvonneW / iStockphoto)