Causes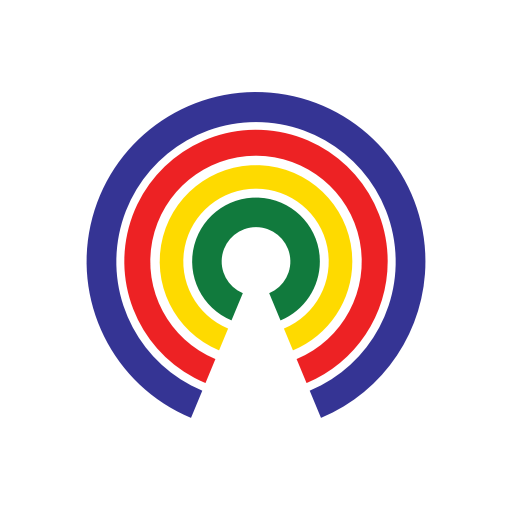 Causes
| 10.5.18
Kavanaugh Nomination: What They're Saying... What Do You Say?
Vote to see how others feel about this issue
by Causes | 10.5.18
As Judge Brett Kavanaugh moved one step closer to confirmation on Friday, many influential people and organizations have been endorsing or opposing him.
Here are some of the prominent opinions so far.
Retired Supreme Court Justice John Paul Stevens
In a rare rebuke from a former member of the Supreme Court, Justice John Paul Stevens said on Thursday that Kavanaugh was not qualified to sit on the court.
Justice Stevens said he came to the conclusion reluctantly, changing his mind about Kavanaugh's nomination after the second round of the judge's confirmation hearings last week. Kavanaugh's statements at those hearings, Justice Stevens said, revealed prejudices that would make it impossible for him to do the court's work.
The American Bar Association (ABA)
The ABA sent a letter to Senate Judiciary Committee leaders notifying them that it was reopening its evaluation of Kavanaugh's qualifications given the "new information of a material nature regarding temperament during the Sept. 27 hearing before the Senate Judiciary Committee."
The ABA had originally deemed Kavanaugh well qualified for the Supreme Court, an assessment the ABA said remains in place until it completes its fresh evaluation.
A dozen years ago, the ABA had similar concerns about Kavanaugh's temperament, and raised a measure of doubt concerning his "freedom from bias and open-mindedness."
The Chicago Tribune
On Friday, The Chicago Tribune published an editorial saying the Senate should confirm Kavanaugh. The Editorial Board noted that they "didn't care for" Kavanaugh's comportment during last week's hearings, but still found "no trace of an intemperate Kavanaugh" in the hundreds of decisions he's written in his time on the bench.
"A yes vote on Kavanaugh is not a referendum on whether you believe him or her. You can believe both are convinced they are telling the truth. But belief isn't evidence. The Senate should vote."
Several Thousand Law Professors
More than 2,400 law professors have signed on to a letter saying that Kavanaugh displayed a lack of judicial restraint at last week's Senate hearing into sexual assault allegations against him — behavior that "would be disqualifying" for any court nominee:
"We have differing views about the other qualifications of Judge Kavanaugh. But we are united, as professors of law and scholars of judicial institutions, in believing that Judge Kavanaugh did not display the impartiality and judicial temperament requisite to sit on the highest court of our land."
The National Rifle Association (NRA)
The NRA has endorsed Kavanaugh, calling on its members to do the same:
"The confirmation of Brett Kavanaugh is a major step in securing a pro-Second Amendment majority on the Supreme Court for a generation."
Last Friday, after the Senate's sexual assault hearings, the NRA reiterated its support for Kavanaugh:
"What is clear is that anti-gun Democrats are desperate to delay Judge Kavanaugh's confirmation until after the election, with the hope they may recapture the Senate and prevent any Trump nominee from reaching the Supreme Court at all. They have shown themselves willing to stoop to any tactic in this effort."
The National Council of Churches
The National Council of Churches (NCC), an umbrella organization that represents dozens of Christian churches, published a statement Wednesday demanding that Kavanaugh be removed from consideration. Regarding his testimony before the Senate Judiciary Committee last week, the NCC said:
"Judge Kavanaugh exhibited extreme partisan bias and disrespect towards certain members of the committee and thereby demonstrated that he possesses neither the temperament nor the character essential for a member of the highest court in our nation."
Judge Brett Kavanaugh
In a Thursday OpEd in The Wall Street Journal, Kavanaugh himself made the case that he would be an "independent, impartial judge." He acknowledged saying some things he shouldn't have during last week's Senate hearings, though he didn't elaborate. He said he was "very emotional" at the hearings, more so than he'd ever been.
Going forward, he said, he would be "the same kind of judge and person I have been for my entire 28-year legal career: hardworking, even-keeled, open-minded, independent and dedicated to the Constitution and the public good." He concluded:
"I revere the Constitution. I believe that an independent and impartial judiciary is essential to our constitutional republic. If confirmed by the Senate to serve on the Supreme Court, I will keep an open mind in every case and always strive to preserve the Constitution of the United States and the American rule of law."
The Washington Post
On Thursday, The Washington Post published an editorial opposing Kavanaugh, noting that it had "not opposed a Supreme Court nominee, liberal or conservative, since Robert H. Bork in 1987." The Post said that the Senate Judiciary Committee had not properly vetted Kavanaugh, particularly with regard to questions surrounding his time serving in the George W. Bush White House. It also argued that the sexual assault allegations against Kavanaugh had not been investigated as fairly and thoroughly as possible.
America: A Jesuit Catholic Magazine
America: The Jesuit Review withdrew its endorsement of Kavanaugh after last week's sexual assault hearings, arguing that beyond being a fight over policy issues, Kavanaugh's nomination had become a "referendum on how to address allegations of sexual assault."
"For the good of the country and the future credibility of the Supreme Court in a world that is finally learning to take reports of harassment, assault and abuse seriously, it is time to find a nominee whose confirmation will not repudiate that lesson."
What do you think?
Do you support Kavanaugh's confirmation? Tell your reps what you think, then share your thoughts below.
—Sara E. Murphy
(Photo Credit: Dan Scavino, Jr. / Public Domain)