Causes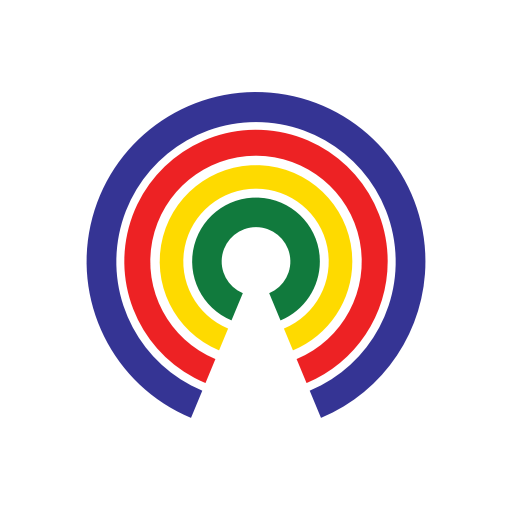 Causes
| 10.4.18
UPDATE: Senate Confirms Brett Kavanaugh to the Supreme Court
Vote to see how others feel about this issue
by Causes | 10.4.18
Updated 10/6 at 4:50pm: The Supreme Court has announced that Brett Kavanaugh will be sworn in as an associate justice today so that he can immediately begin participating in the court's work.
Kavanaugh will take two oaths: the Constitutional Oath which will be administered by Chief Justice John Roberts, while the Judicial Oath will be administered by the man Kavanaugh clerked for and is replacing on the bench -- retired Justice Anthony Kennedy.
A formal "investiture" ceremony will be held at a later date.
---
Updated 10/6 at 3:55pm: The Senate confirmed Judge Brett Kavanaugh to the Supreme Court with a 50-48-1 vote Saturday afternoon.
The lone Democrat to support Kavanaugh's nomination was Sen. Joe Manchin (D-WV). All Republicans voted for confirmation except for Sen. Lisa Murkowski (R-AK), who voted present in order to "pair" her no vote with the vote of Sen. Steve Daines (R-MT), a Kavanaugh supporter and the only absentee. That preserved the two-vote confirmation margin that would've resulted if Daines had flown back to D.C. to vote tonight after his daughter's wedding in Montana.
Kavanaugh will likely be sworn in as an associate justice of the Supreme Court in the coming days so that he can hear arguments and participate in decisions during what's expected to be a busy term for the nation's highest court.
Countable's original story appears below.
---
The Senate is expected to vote on the confirmation of Judge Brett Kavanaugh to the Supreme Court on Saturday, October 6 at 3:30pm ET.
Who is Brett Kavanaugh?
Kavanaugh, 53, is an appellate judge from Bethesda, MD who has served on the U.S. Court of Appeals for the D.C. Circuit since his appointment by President George W. Bush in 2003. Prior to that, he worked in the Bush administration as a lawyer.
The Yale Law School graduate clerked for retiring SCOTUS Justice Anthony Kennedy in 1993 and is a longtime protégé of Kenneth Starr (Kavanaugh wrote much of the Starr Report, which detailed former President Bill Clinton's relationship with Monica Lewinsky).
Kavanaugh spent two days testifying before the Senate Judiciary Committee discussing a wide variety of rulings he issued, his experiences in the Bush administration, and his judicial philosophy with senators.
Following the confirmation hearings, sexual assault allegations against Kavanaugh emerged and the Senate held a hearing featuring testimony from the nominee and one of his accusers, Dr. Christine Blasey Ford. In the hearing, Ford expressed certainty that Kavanaugh assaulted her while the nominee categorically denied all accusations against him. After the sexual assault hearing, the Judiciary Committee advanced his nomination to the floor pending an FBI probe into the accusations.
The FBI then conducted a supplemental background investigation into accusations by Ford and Deborah Ramirez, the details of which were made available to senators in advance of the Senate taking procedural votes on Kavanaugh's nomination.
Senate Testimony
What's the outlook for his confirmation?
Kavanaugh is expected to be confirmed on a 50-48-1 vote with Sen. Joe Manchin (D-WV) the sole Democrat voting in favor. Sen. Lisa Murkowski (R-AK), the lone GOP senator opposed to the nomination, will vote present.
By voting present, Murkowski will "pair" her no vote with Sen. Steve Daines' (R-MT), who supports Kavanaugh but will be attending his daughter's wedding in Montana on Saturday. That allows the confirmation margin to be what it would be if Daines were to fly back to D.C. to vote after the wedding, something he was considering doing with the help of Rep. Greg Gianforte's (R-MT) private jet if it became necessary.
This will preserve a streak dating back to 1881 of every Supreme Court justice being confirmed by more than one vote.
The Senate Judiciary Committee advanced Kavanaugh's nomination on a party-line, 11-10 vote on September 28th.
What does it mean for the Supreme Court?
Following the retirement of Justice Anthony Kennedy over the summer, the Supreme Court is one justice shy of its full complement of nine justices on the bench. Kavanaugh's confirmation could provide a more reliably conservative vote than Kennedy, who regularly served as the Supreme Court's swing vote.
Read more about how Kavanaugh's history of rulings could influence the Supreme Court if he's confirmed:
Tell your senators whether they should support or oppose Judge Kavanaugh's nomination and share your thoughts below!
— Countable Team
(Photo Credit: D.C. Circuit Court of Appeals / Public Domain)