Causes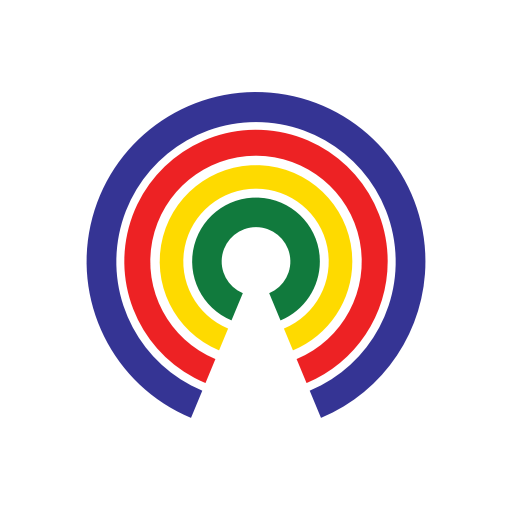 Causes
| 9.29.17
FACT TUESDAY: Puerto Rico & America
Join the 27,168 people who've taken action on Causes this week
by Causes | 9.29.17
This week, the NFL...
"Shut the f--k up about NFL. Do something about our people in need in #PuertoRico," Marc Anthony tweeted Monday evening. "We are American citizens too."
Ok, Mr. Anthony, we'll devote our Fact Tuesday to Puerto Rico and its relationship to America and American pop culture. (For the record, Anthony's tweet began "Mr. President…")
Just The Facts
Basic biographical info: Puerto Rico is 30 miles wide from north to south and 90 miles from west to east. Puerto Rico has 78 municipalities (including offshore islands Vieques and Culebra) that function like U.S. counties—each has an elected mayor and legislature. (Though Puerto Rico is actually an archipelago, it's often referred to as an island.)

The original inhabitants of the island were the Taíno Indians, who called the tropical marine archipelago Borinquen which translates to "the great land of the valiant and noble Lord."

Christopher Columbus claimed the island on his second voyage to the New World. Spaniards named the island "San Juan Bautista" after John the Baptist and christened the main city "Puerto Rico," which translates to "rich port" in English, because of its lucrative potentials. However, traders and maritime visitors kept referring to the entire island as "Puerto Rico" and the main trading port as "San Juan."

On December 10, 1898, the Spanish-American War comes to a close with the signing of the Treaty of Paris, which included Spain ceding Guam and Puerto Rico to the U.S. The U.S. changed (and anglicized) the island's name to "Porto Rico."

On March 2, 1917, President Woodrow Wilson signed the Jones Act into law. This granted the islanders U.S. citizenship and allowed Puerto Rico to form an elective senate, but kept the U.S. President as their Chief of State. U.S. travelers don't need a passport to visit and Puerto Ricans don't need work visas to live and work on the mainland.

Politically, Puerto Rico is an unincorporated territory of the U.S. According to the Supreme Court this means it's a "a territory appurtenant and belonging to the United States, but not a part of the United States within the revenue clauses of the Constitution." Puerto Ricans pay no federal income tax and can't vote in presidential elections.

Puerto Rico has no senators in Congress, but does have a Resident Commissioner in the House of Representatives with limited voting privileges. (Presently, it's a role filled by Republican Jenniffer González-Colón).

In 1931, the name of the island was changed back to "Puerto Rico" by a joint resolution in Congress: introduced by Resident Commissioner Félix Córdova Dávila. (In Spanish, the official formal title is "Estado Libre Asociado de Puerto Rico, lit. "Free Associated State of Puerto Rico.")

The Piña Colada was invented by a bartender in Puerto Rico in 1954. In 1978, it was named the country's official national drink.

The Arecibo Observatory - the world's largest telescope – was built in Arecibo, PR, during the 60s. (It would suffer damage from Hurricane Maria in September 2017.)

1961 sees the film release of West Side Story, a retelling of Romeo and Juliet set to the rivalry of the Puerto Rican Sharks and white Jets in New York City. (According to the 2010 U.S. Census, New York is home to 1,070,558 Puerto Rican-Americans.)
From West Side Story's "America":
ROSALIA
I like the city of San Juan.
ANITA
I know a boat you can get on.
ROSALIA
Hundreds of flowers in full bloom.
ANITA
Hundreds of people in each room!
Long before N*Sync and One Direction, Menudo — the Puerto Rican boy band formed in the 1970s — dominated the pop charts. The group stayed popular throughout the 1980s. Ricky Martin was a member of the group before launching his solo career and producing hits such as, "Livin La Vida Loca."

1999 saw a surfeit of Puerto Ricans in American sports and pop-culture: New York Yankees Bernie Williams, Ricky Ledee, and Jorge Posada helped win the World Series. Felix "Tito" Trinidad beat (lit.) Oscar de la Hoya. Puerto Rican-born Ricky Martin joined New York-born Puerto Ricans Jennifer Lopez and Marc Anthony on the Billboard charts. The following year, Benicio Del Toro would win an Oscar for Traffic. ``In a few months, they have done much to undo the decades of damage done by West Side Story,'' local Sen. Kenneth McClintock said at the time.

2009, however, would see an all-Spanish version of West Side Story appear on Broadway. The Spanish translations were done by a gentleman of Puerto Rican descent named Lin-Manuel Miranda. Six years later, Miranda would launch a little production known as Hamilton. (

Puerto Rico's median household income is $19,518. This is less than half of the median household income of Mississippi, which ranks last amongst the 50 states.

Puerto Rico is back in the news of late after being hit hard by Hurricane Maria which, as Countable noted, "combined the winds of Irma with the floods of Harvey." Now that ports are opening back up, FEMA officials and hundreds of aide workers are descending on the island. President Trump has said he'll visit the island formerly known as Borinquen on October 3.
—Josh Herman
Previous Fact Tuesdays
(Photo Credit: gregobagel / iStockphoto)