Causes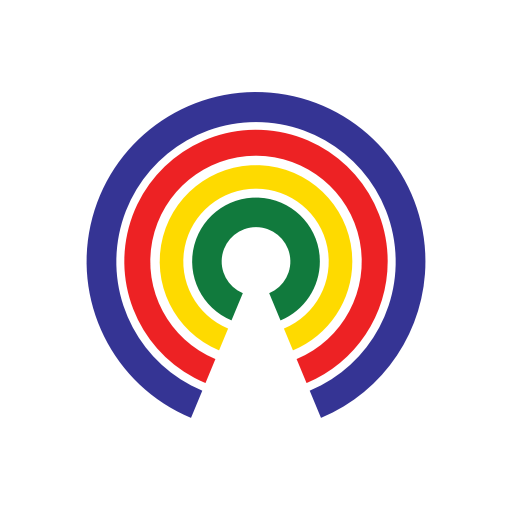 Causes
| 10.2.18
The U.S. Bailed Out Wall Street and General Motors 10 Years Ago On This Date
Vote to see how others feel about this issue
by Causes | 10.2.18
On October 3, 2008 President George W. Bush signed the Emergency Economic Stabilization Act of 2008 into law, allowing for up to $700 billion to be spent bailing out the financial and auto industries. Funding flowed through the Troubled Assets Relief Program (TARP), which was composed of 13 different programs aimed at addressing different areas of the economy hit by the financial crisis. Most of the money went to banks, insurance companies, and carmakers though funds were also made available for mortgage refinancing and small business loans.
Bailing out struggling companies with taxpayer dollars proved controversial at the time, and the impact TARP had on the financial institutions and car manufacturers it assisted has lingered on to this day. Taxpayers' investments are still being repaid (or not), and legislative fixes to prevent future bailouts are proposed by Congress.
Why did it come up?
The 2008 financial crisis originated with subprime mortgage loans, which were made to borrowers with lower credit scores or smaller down payments than traditional mortgages. Those mortgages were then bundled together into investments known as Mortgage-Backed Securities (MBS), which federal housing agencies like Fannie Mae and Freddie Mac packaged and sold back to banks. During the housing boom of the 1990s and early 2000s, Fannie and Freddie's standards for the subprime mortgages it bundled into MBS were loosened further, but default rates remained low in part because of a strong economy, low interest rates, and rising home values.
As economic conditions declined, borrowers started to default on their mortgages — which drove down the value of the MBS that banks had invested in, putting several at risk of failing. This had repercussions for insurance companies, which sold debt obligations to banks covering the value of the MBS that they now struggled to pay up on because they'd viewed the MBS as safer investments than they were.
Treasury Secretary Hank Paulson and other Treasury officials developed a plan to infuse the U.S. financial system with cash in the event that a total collapse looked possible. They presented their plan to Congress in the fall of 2008, but an initial vote in the House failed which in part caused U.S. stock markets to fall eight percent in a day — at the time was the largest single-day dip in nearly two decades.
Two days after the initial vote failed, the Senate passed a revised plan with majorities of both parties supporting it in a 74-25 vote. After another two days went by, the House managed to pass the bill on a 263-171 vote with the support of most Democrats and less than half of Republicans, allowing President Bush to sign it into law hours later.
What did it do?
In its final form, TARP authorized up to $700 billion in taxpayer dollars to be used for bailouts. It allowed the Treasury to purchase toxic assets like MBS and debt obligations from struggling financial firms in exchange for equity warrants in the company (which are similar to stock options) that could be used to repay the government's investment.
By getting toxic assets off banks' balance sheets and infusing them with cash, the administration and economists hoped that it would put them in a better position to lend and stabilize both financial markets and the economy as a whole. As banks' health improved over time and they returned to profitability, Treasury's equity stake became more valuable, allowing the financial firm to repay the investment.
The subsequent passage of the Dodd-Frank Act in 2010 reduced the total amount that could be spent on TARP to $475 billion. According to ProPublica, $460 billion was disbursed through TARP, including $447.6 billion under the following programs:
$205 billion for the Capital Purchase Program that infused banks with cash;
$81.3 billion for the Automotive Industry Financing Program to stave off impending bankruptcies at General Motors and Chrysler (included because of loans and investments made by their financial divisions);
$69.8 billion under the Systemically Significant Filing Institutions program for AIG, an insurance company;
$40 billion in additional funding for Citi and Bank of America, both of which also received cash through the Capital Purchase Program;
$29.9 billion for modifying mortgages to prevent foreclosures;
$21.6 billion for purchasing toxic assets like MBS and related debt obligations.
What has its impact been?
Ultimately, the federal government was able to recoup the total amount of money it put into TARP, though some investments didn't break even and others led to extra revenue for the Treasury. All 16 financial firms that got at least $3 billion under the Capital Purchase Program repaid the money in full plus $29.3 billion in profit for the government. AIG added another $5 billion in profit.
But of the 780 investments made by the Treasury through TARP, they couldn't all be successful. A total of 127 of them resulted in a net loss to taxpayers of $17.4 billion (though there are 71 investments still outstanding). Much of these losses came from companies that either failed or haven't been able to completely repay the investment. Notably, General Motors and Chrysler are still making repayments, with $11.4 billion and $1.2 billion still outstanding.
There are still concerns that a future financial crisis could require another bailout, as the Dodd-Frank Act didn't eliminate the possibility of taxpayers rescuing a firm that's deemed "too big to fail." Those worries have led Democrats to call for breaking up the big banks and Republicans to strengthen bankruptcy laws to protect taxpayers from bailouts.
— Eric Revell
(Photo Credit: dflorian1980 via Flickr / Creative Commons)