Causes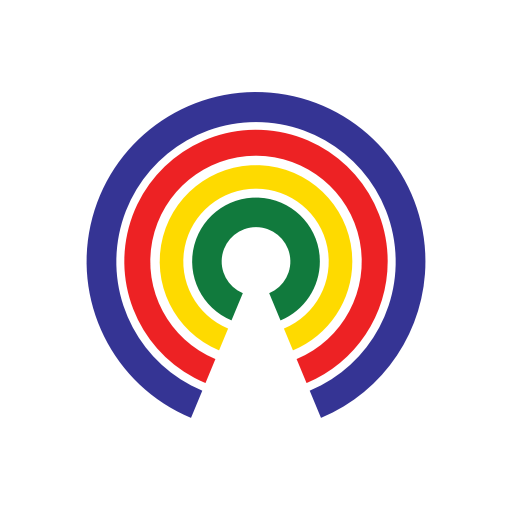 Causes
| 10.1.18
The DC: 🔍 FBI's Kavanaugh investigation, and... ⏱ Do we need age caps for Congress?
Vote to see how others feel about this issue
by Causes | 10.1.18
Welcome to Monday, chums...
Right now, as you read this, the FBI is conducting an investigation into allegations of sexual assault against Supreme Court nominee Judge Brett Kavanaugh by Dr. Christine Blasey Ford and Deborah Ramirez.
On Friday, Sen. Jeff Flake (R-AZ) agreed to advance Kavanaugh out of committee and vote in favor of the nominee on the floor—but only if there was a one-week pause to allow the FBI investigation.
Shortly after, White House Press Secretary Sarah Sanders tweeted the following statement on behalf of President Donald Trump:
"I've ordered the FBI to conduct a supplemental investigation to update Judge Kavanaugh's file. As the Senate has requested, this update must be limited in scope and completed in less than one week."
However, on Sunday, Sanders told Fox News that the White House was "not micromanaging this process."
"The Senate is dictating the terms," she said. "The FBI, this is what they do. And we're out of the way and letting them do exactly that."
But White House adviser Kellyanne Conway clarified that the investigation is "not meant to be a fishing expedition."
For the full story on Kavanaugh's confirmation process, and the fallout from it, click on over to:
The news of late has some asking: Is it time to teach about consent in sex ed?
Maryland – Kavanaugh's home state – requires sex ed classes to include lessons on giving consent, which it defines as:
"The unambiguous and voluntary agreement between all participants in each physical act within the course of interpersonal relationships."
California is the only other state that requires consent be taught as part of the sex ed curriculum. Given the hearing, Cosby sentencing, and #MeToo movement, is it time to expand consent ed across the nation? Tell your reps here.
On the Radar
Breathing in dirty air damages our lungs and hearts, but new research is showing it might change how we think, too. Air pollution is linked to a significant decline in cognition, and the impact increases with age, a recent study found. Another recent study found that Alzheimer's rates were higher among people living in areas with heavier air pollution. However, in January, the Environmental Protection Agency (EPA) withdrew a decades-old policy that targeted major sources of hazardous pollution. Read the full story here.
In a related story, the EPA plans to merge its Office of the Science Advisor with the Office of Science Policy. The science adviser works across the agency to ensure that the highest quality science informs the agency's policies and decisions, and this move would effectively downgrade the position, putting at least two more layers between the science adviser and the EPA administrator. This is the latest among several steps the Trump administration has taken to diminish the role of scientific research in policymaking. Do you support the EPA's move? Click here.
The Federal Reserve announced that it is continuing with its strategy of steadily increasing interest rates amid a strong economy and rising inflation by hiking the benchmark for the federal funds rate by a quarter-percentage point, to a range of between 2% and 2.25%. With the help of USAFacts, we explain the federal funds rate here.
Under the Radar
Congenital syphilis cases - when a mother passes syphilis on to her baby during pregnancy or delivery - have more than doubled in the U.S. since 2013, according to a new Centers for Disease Control and Prevention (CDC) report. Eight out of 10 pregnant women who have untreated syphilis will pass it on to their babies through the placenta, and this can lead to stillbirth or death of a newborn in up to 40 percent of affected pregnancies, according to the CDC. For more details, click here.
In the U.S., a presidential candidate must be 35 or over, a senator 30-plus, a representative 25 or older—do we need an age cap, too? "Most voters understand from personal experience that physical and cognitive abilities diminish precipitously with advancing age," K. Ward Cummings wrote in an opinion column in USA Today. "And yet, in election after election, voters give aging political candidates the benefit of the doubt and elect them anyway." Just look at the Kavanaugh-Blasey Ford hearing: Senators Chuck Grassley, Orrin Hatch, and Patrick Leahy were also at the Clarence Thomas-Anita Hill sexual harassment hearing in 1991, and are 85, 84, and 78 years old, respectively. Wondering what the retirement age should be? Or why Congress doesn't have term limits? Click here.
New gene-editing tools have wiped out a population of mosquitoes in a lab, raising the possibility that we could do it in nature at large. Apart from bugging us at barbecues, mosquitoes transmit malaria, yellow fever, dengue, and filariasis—four of the most important diseases of the tropical and subtropical parts of the world today. As the climate continues to warm and expand mosquitoes' habitat further north, experts think it's only a matter of time before malaria shows up in the U.S. So, obviously, they should die. Right? Well, maybe not. Buzz over here for more.
Your Gov at a Glance 👀
The White House: President Trump in D.C. & TN
At 11:30am, the president will receive his intelligence briefing.
At 12:30pm, the president will have lunch with the vice president.
At 3:00pm, the president will present the Congressional Medal of Honor.
At 7:20pm, the president will host a Make America Great Again rally in Johnson City, TN.
At 10:30pm, the president will arrive at the White House.
The House of Representatives: Out
The House will return Tuesday, November 13th.
The Senate: In
What You're Saying
Here's how you're answering Should the Commerce Dept. Have More Flexibility to Punish China for Trade Cheating?
(Follow Van's comment here.)
(Follow Livia's comment here.)
But wait, there's more!
And, in the End…
What's your top issue for the 2018 midterms?
A recent Wall Street Journal/NBC News poll found that corruption and malfeasance in the federal government was a top issue for an overwhelming majority of voters.
More than half of the respondents said they want Democrats to control Congress.
Meanwhile, a new Pew Research survey found that 76 percent of registered voters say Supreme Court appointments will be a "very important" part of their 2018 midterm vote in November.
Healthcare was a crucial voting issue for 75 percent of respondents, and the economy was to 74 percent.
What's your top issue as we head into the midterms? Why? Tell your reps what you think here.
Welcome to October and its various fests,
—Josh Herman
Talk to Managing Editor Andrea Seabrook via email, andrea [at] countable.us, or on twitter, @RadioBabe. And don't forget to keep in touch @Countable.