Causes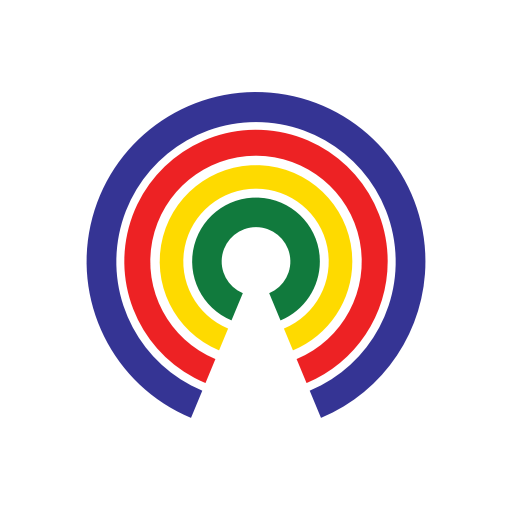 Causes
| 9.27.18
The Latest: Kavanaugh Sexual Assault Hearing
Join the 47,038 people who've taken action on Causes this week
by Causes | 9.27.18
6:45pm. The hearing adjourned.
---
6:43pm. Kennedy closes by asking Kavanaugh if there is any substance to the allegations.
Sen. John Kennedy (R-LA) closed the hearing by asking Kavanaugh if he sexually assaulted Dr. Ford in high school.
The nominee replied that he didn't doubt that Ford had been sexually assaulted at some point by some person, but that "I've never done this to her or to anyone else."
Kennedy asked Kavanaugh to look him in the eye and tell him if there is a "scintilla" of doubt that the allegations against him by Ford, Ramirez, or Swetnick may be true. Kavanaugh said he has "zero" doubt of his innocence.
---
6:41pm. Flake laments rhetoric in this process.
Sen. Jeff Flake (R-AZ) began by saying that he was sorry to both Judge Kavanaugh and Dr. Ford for the pain this process has caused them, while thanking them for "compelling" testimony. He closed by saying:
"In the end, there is likely to be as much doubt as certainty."
---
6:34pm. Harris asks about polygraphs & Ford's testimony
Sen. Kamala Harris (D-CA) asked Kavanaugh if he would take a polygraph examination about these allegations. Kavanaugh said he'd do whatever the committee asked, while noting that polygraphs are unreliable and inadmissible as evidence in federal court because of it.
Harris then asked Kavanaugh if he watched Ford's testimony. He said he didn't because he was preparing his own testimony, but was planning to watch it later.
---
6:30pm. Feinstein defends herself.
Sen. Dianne Feinstein (D-CA) said she was asked to keep Ford's allegation confidential until Ford was hounded by media to the point that she wanted to come forward. She said her staff didn't leak the accusation prior to the Ford being released.
---
6:24pm. Cruz asks Kavanaugh about the toll of the allegations.
Sen. Ted Cruz (R-TX) discussed all of the allegations against Kavanaugh, noting that Ramirez's and Swetnick's accusations couldn't be corroborated by media outlets. He said Ford deserved respect and to say her peace in the hearing, but that Democrats haven't shown Kavanaugh similar respect.
Cruz then reiterated that Feinstein and Democrats had the allegation early in the process, and withheld it until they leaked it after Kavanaugh's initial confirmation hearings.
---
6:19pm. Booker asks about Ford's reason for coming forward.
Sen. Cory Booker (D-NJ) asked Kavanaugh if he believes that Dr. Christine Blasey Ford came forward with her allegations as part of a political effort to sink his nomination.
The nominee said that accusers deserve to be heard, that committee Democrats breached Ford's confidentiality. He added that the claims are uncorroborated by Ford's named witnesses, who don't recall the night in question.
---
6:14pm. Tillis blasts Democrats' handling of sexual assault allegations.
Sen. Thom Tillis (R-NC) took his time to point out that Democrats withheld the allegations from committee Republicans until they were leaked. He accused Democrats of trying "executing some sort of a political agenda" by leaking the allegations weeks after first receiving them, and then refusing to carry out a collaborative investigation with Republicans.
---
6:08pm. Hirono resumes the hearing by asking about Kavanaugh's candor & temperament.
Sen. Mazie Hirono (D-HI) asked the nominee if he ever drank to the point of being blacked out in high school. She then quoted his roommate, James Roche, who alleged in a statement that Kavanaugh drank heavily.
Kavanaugh said Roche's comments are inaccurate and referred her to a redacted portion of his background check as it relates to Roche, and his relationship with Kavanaugh and their other roommates.
Hirono then entered several letters from Democrats to the White House and the Judiciary Committee requesting an FBI investigation into the record.
---
6:00pm. Judiciary Committee takes a 5 minute break.
---
5:55pm. Crapo explains the Senate's investigative process.
Sen. Mike Crapo (R-ID) began his time by explaining that when the Senate Judiciary Committee collects statements under its investigations, that witnesses provide testimony under penalty of a felony for perjury.
He explained that GOP members were only able to begin their investigation 45 days after Democrats leaked the allegation that had been concealed. Crapo added that Democrats then refused to participate in the committee's formal investigation.
Finally, Crapo closed by asking Kavanaugh again if Democrats asked him about sexual assault allegations. "No, they did not," the nominee said.
---
5:47pm. Blumenthal questions Kavanaugh's credibility.
Sen. Richard Blumenthal (D-CT) asked Kavanaugh about Renate Dolpin, the woman referenced in his yearbook, and whether the "Renate alumnus" message was an attempt to imply a "sexual conquest".
Kavanaugh said that's a false interpretation, and that senators should stop "dragging her name through the mud" in this hearing.
Blumenthal then turned to asking Kavanaugh if he believes Ford's allegation was part of a left-wing conspiracy. Kavanaugh noted that Ford desired confidentiality, which was breached by committee Democrats leaking her allegation.
Blumenthal closed by asking about a comment Kavanaugh made about having to "piece things back together" following a trip with friends to a baseball game. Kavanaugh said he remembered everything that occurred on the trip, and he wasn't excessively intoxicated.
---
5:40pm. Lee pushes back on Democrats' FBI investigation requests.
Sen. Mike Lee (R-UT) explained that Sen. Dianne Feinstein (D-CA) had the earliest access to Ford's allegation and could've referred it to the FBI when it was still conducting its background check on Kavanaugh. He said that would've been the appropriate time for such a probe, and that "if someone were really interested getting the truth" that's what should've happened.
Turning to Democrats, he said they should ask questions of Kavanaugh now and participate in the process rather than lamenting that they didn't have one at their disposal.
Sen. Ben Sasse (R-NE) jumped in to use Lee's final minute and asked Kavanaugh if sexual assault allegations came up during his closed meetings with senators. Kavanaugh said they did not, and Sasse observed that Democrats were in possession of Ford's allegation throughout that period.
---
5:35pm. Coons questions if Kavanaugh became aggressive from drinking.
Sen. Chris Coons (D-DE) asked the nominee if he got belligerent when he drank excessively, and Kavanaugh denied ever having done so.
Coons then reiterated Democrats' wish for a pause in the confirmation process to allow for an FBI investigation.
---
5:30pm. Committee reconvenes and Hatch begins his questioning.
Sen. Orrin Hatch (R-UT) said to Kavanaugh "it's been a national disgrace the way you're being treated" and that this is "worse than Robert Bork" and "worse than Clarence Thomas".
He then reiterated Sen. Lindsey Graham's (R-SC) statements about Democrats failing to raise the allegations with him during their pre-hearing vetting despite being aware of Ford's claims and having referred her to counsel.
---
5:10pm. The Judiciary Committee takes a 20 minute break.
---
5:05pm. Grassley reiterates Biden quote from Clarence Thomas - Anita Hill hearing.
Before a calling for a break, Grassley took the opportunity to repeat then-Sen. Joe Biden's (D-DE) quote from the Clarence Thomas - Anita Hill hearing:
"The next person that refers to an FBI report as being worth anything, obviously doesn't understand anything. FBI explicitly does not, in this or any other case, reach a conclusion. Period."
---
5:00pm. Klobuchar wants Kavanaugh to ask Trump to have the FBI investigate him.
Sen. Amy Klobuchar (D-MN) asked Judge Kavanaugh to ask President Donald Trump to allow the FBI to investigate, an offer the judge declined once again in favor of the ongoing committee probe.
Klobuchar moved on to asking if Kavanaugh drank excessively in high school or college and if that may have impacted his memory. Kavanaugh said "I have no drinking problem" and that he never experienced a memory blackout due to drinking.
---
4:55pm. Cornyn takes Kavanaugh through the list of allegations against him.
Sen. John Cornyn (R-TX) recounted the Ford, Ramirez, and Swetnick allegations and that the New York Times declined to publish the Ramirez account because it couldn't corroborate her story. Kavanaugh said his life has been forever "altered" by the allegations.
Cornyn blasted this hearing, saying:
"I can't think of a more embarrassing scandal since the McCarthy hearings."
---
4:50pm. Whitehouse questions terms from Kavanaugh's yearbook.
Sen. Sheldon Whitehouse (D-RI) asked Kavanaugh about references to the phrases "ralph", "boof", and "Renate alumnus" in Kavanaugh's yearbook.
The judge said they meant "vomit", "flatulence", and was a reference to friend of his with whom he'd once shared a kiss -- and he apologized for it being brought up in a public forum.
---
4:45pm. Graham becomes first Republican to question Kavanaugh.
Sen. Lindsey Graham (R-SC) asked Judge Kavanaugh if he was aware that Sen. Dianne Feinstein's (D-CA) office had already received Ford's allegation and referred her to counsel when he met with her after his nomination. Kavanaugh did not know.
Graham then turned to Feinstein and Democrats, saying "if you wanted an FBI investigation you could have come to us" and that they "destroyed his life" for political aims in order to keep the seat open for the 2020 presidential elections.
Graham went on to call on his fellow Republicans to support Kavanaugh:
"To my Republican colleaues, if you vote no, you're legitimizing the most despicable thing I've ever seen in politics."
---
4:40pm. Durbin calls for hearing to be suspended for an FBI probe.
Sen. Dick Durbin (D-IL) encouraged Judge Kavanaugh to turn to White House Counsel Don McGahn and request an FBI investigation, and asked the nominee if he was scared of what it'd find.
Kavanaugh called that a "phony question" because the "FBI doesn't reach conclusions", but that he's willing to do whatever the committee asks of him.
---
4:35pm. Mitchell asks about other sexual assault allegations.
The special counsel asked Kavanaugh about the other sexual assault allegations against him by Ramirez and Swetnick. Kavanaugh said that he has never done anything like what has been alleged.
---
4:30pm. Leahy digs Into Kavanaugh's friendship with Mark Judge.
Sen. Patrick Leahy (D-VT) dug into Judge Kavanaugh's friendship with Mark Judge, asking if the nominee is basis for the Bart O'Kavanaugh character referenced in Judge's book about drinking exploits.
Kavanaugh said "Mark Judge was a friend of ours in high school who developed a very serious drinking problem" and called the book "fictionalized".
Leahy closed by asking about Kavanaugh's yearbook, which the judge called an "absurd" line of questioning before the time expired.
---
4:10pm. Committee takes a 15 minute break.
---
4:05pm. Mitchell questions Kavanaugh's drinking & Ford's allegation.
Mitchell asked if Kavanaugh drank to the point of the blacking out. The nominee said "I've gone to sleep... I've never blacked out... That's the allegation."
She then described Ford's allegation in point-by-point detail and asked Kavanaugh if he had done those actions. He denied each of the specific allegations.
---
4:00pm. Feinstein brings up additional accusations.
Sen. Dianne Feinstein (D-CA) asked Kavanaugh about the allegations by Julie Swetnick that the nominee and his friends were part of a "rape gang" in high school. Kavanaugh denied the allegations, calling them a "farce".
---
3:55pm. Mitchell begins GOP questioning of Kavanaugh.
The special counsel GOP committee members brought in to handle their questioning, Rachel Mitchell, who spent her 5 minutes by asking background questions about Kavanaugh's high school friends Mark Judge and PJ Smith.
---
3:10pm. Kavanaugh takes the stand.
Sen. Chuck Grassley (R-IA) brought the hearing back into session and swore Judge Kavanaugh in, who delivered an opening statement that differed from that released yesterday.
He categorically denied allegations against him, saying "my family and my name have been totally and permanently destroyed" by what he later termed a "good old fashioned Borking":
"You may defeat me in the final vote, but you'll never get me to quit. Never."
Kavanaugh also blasted Democratic senators conduct, noting some had referred to him as "evil" . He said "this confirmation process has become a national disgrace" and that "you have replaced advise and consent with search and destroy".
Kavanaugh's voice broke as he said:
"I'm not questioning whether Dr. Ford may have been sexually assaulted by some person at some place at some time. But I have never done this to her or to anyone."
He told Dr. Ford that "we mean no ill will". The nominee got even more choked up recounting how his 10 year old daughter told him "we should pray for this woman" during her bedtime prayers.
Then the nominee returned to rebutting Ford's accusations, citing sworn statements denying any knowledge of the high school party in question or the alleged sexual assault. He noted that Ford's friend identified in her account, LeLand Keyser, said under penalty of felony that she didn't even know Kavanaugh.
Kavanaugh then got into detailing the summer of 1982 based on the calendar he used to keep track of his schedule as a young person.
He noted that between vacations, college preparation, work, and sports camps he could not have attended a party on a weekend night in that period. He added that he also updated the calendar in a backward-looking sense and there is still no account of the alleged party, which while not dispositive, should factor into senators thinking.
The nominee said the allegations cut against the accounts of many women and girls he has worked with and been friends with over the years. He also said that "I drank beer with my friends... But I did not drink beer to the point of blacking out" and said that his high school yearbook was a "disaster" because it looked like a mashup of "Animal House, Caddyshack, and Fast Times of Ridgemont High."
"As to sex, this is not a topic I ever imagined would come up in a judicial confirmation hearing," Kavanaugh said, repeating that he didn't have sex in high school, college, or for "many years thereafter". He explained that he had been shy and insecure about that fact when he was younger.
Kavanaugh went on to explain the efforts he has made to promote women in the legal professions over his career. He noted that as part of preliminary preparations in the Supreme Court, he hired law clerks who would join him on the nation's highest court -- all four of whom are women.
He then echoed the impact of these allegations on his teaching law and coaching girls' basketball:
"I love teaching law. But thanks to what some members on this side of the committee unleashed. I may never be able to teach again... I may never be able to coach again."
He said the confirmation process has "been the worst experience of my life", and that he hoped senators would judge him fairly in light of the uncorroborated allegations Ford made against him.
---
2:15pm. 45 minute recess.
During the previous break, Sen. Lindsey Graham (R-SC) was asked about Ford's testimony, and said it was just emotion without "corroboration."
"I really don't know any more other than she can't remember how she got there or how she left," Graham said. "That's important to me. He says he didn't do it. I'm looking for corroboration."
Graham continued:
"It's not an emotional decision. It's a factual decision....Unless something new comes forward, you just have an emotional accusation and an emotional denial without corroboration."
---
2:10pm: Senators introduce letters to the record. Feinstein also says she hopes the "majority would ask [Mark] Judge to come forward."
Sen Blumenthal seconded that notion, saying:
"If you are introducing statements from individuals, I would submit we should have those people testify. I would object to their statements being submitted to the record."
---
2:07pm: Mitchell returns for her last five minutes, asking to clarify a few comments Ford made during her testimony.
Mitchell: Are you aware that the three people you've named have given statements under penalty of felony that they have no memory of such a party? 
Ford: Yes.
Ford continues of why she believes some would - and would not - remember the events of the evening.
Mitchell: Have you educated yourself on the best way to get to memory in terms of interviewing victims of trauma?
Ford: No.
Mitchell: Would you believe me if I told you that no study said this procedure in five minute increments is the best way to do this?
After a bit of laughter, Mitchell asks questions about why Ford took a polygraph instead of getting a forensic interview.
Mitchell: Instead of an interview in California, we're having a hearing today in five-minute increments.
Ford: I agree that was what was agreed to collegially.
---
2:01pm: Sen. Kamala Harris (D-CA):
"This is not a trial. You're here because you have the courage to do what you called your civic duty."
For Harris, it's significant that Ford reached out to her reps before the nomination. She added that "studies show that shame and fear of consequences cause survivors to delay reporting."
"You passed a polygraph, Kavanaugh has not. You called for witnesses to testify, Kavanaugh has not. You called for an independent FBi investigation into the facts, Kavanaugh has not."
---
2:00pm: Mitchell's back on behalf of Sen. Tillis (R-NC) asking again about who may have influenced Ford.
Mitchell: Did anyone advise you on the attorneys to choose?
Ford responds that friends, family, and Sen. Feinstein's office suggested possibilities. Ford's counsel said they're doing this pro-bono.
Mitchell asks if Ford has seen any of the questions either she, or any other committee members, have asked. Ford says she has not.
Talk then turned to the person named on Twitter by Ed Whalen as the actual assailant. Ford says he was someone she "went out with."
---
1:50pm - Sen. Cory Booker (D-NJ) thanks Ford for her bravery coming forward.
"Your courage is affecting the culture of our country."
Booker submits a series of letters in support of Dr. Ford.
---
1:42pm: Mitchell continues her questioning, asking about who paid for the polygraph. Her lawyers admit they paid for her polygraph, "which is routine."
Mitchell asks additional questions about who's paying Ford's legal fees, in what is believed to be an attempt to establish a political motivation behind Ford coming forward.
Ford: I have been aware that there have been several GoFund sites, but I have not been able to figure out how to manage those.
Mitchell uses her remaining time to question Ford about when she provided letters to Feinstein and the Washington Post.
---
1:40pm: After almost an hour break, Sen. Mazie Hirono (D-HI) begins this set of testimony with: "We all know that Dr. Ford's memory of the assault is very clear." She then asks, bluntly:
Hirono: Is there a political motivation for your coming forward?
Ford: No, I was trying to get this information out while there were still other possible candidates.
---
1:30pm: Remember, you can watch live below (or here).
---
1:25pm: Still on break...
---
12:43pm: A 30 minute break for lunch and a Senate vote.
---
12:35pm: Mitchell wants to know why Ford agreed to take a polygraph test, and if she was advised to do so. After an exchange with her lawyer, Ford says she was advised to do so.
Mitchell wanted to know why the polygraph was administered at a hotel in Baltimore; Ford revealed it was because she was returning from her grandmother's funeral.
Mitchell: He did the polygraph on the day you attended your grandmother's funeral? 
Ford: Correct.
Ford informs the room that she did not get instructions on how to take a polygraph, someone else paid for the procedure, and it may have been recorded.
---
12:30pm: Sen. Richard Blumenthal (D-CT) tells Ford "you have inspired and enlightened America." Blumenthal quoted Graham, reading:
"I learned how much unexpected courage it takes for a rape victim to testify against their assailant."
Blumenthal again brings up Mark Judge, asking if Ford would like him to be interviewed. Ford said "I'm not sure it's really up to me."
"It's up to the president of the U.S., and his failure to ask for an FBI investigation in my view amounts to a cover up."
---
12:25: Mitchell continues on behalf of Sen. Ben Sasse (R-NE), asking if Ford contacted any Republicans. Ford said she did not as "where I live the representatives are Democrats." She did acknowledge that Republicans offered to come to California.
Talk turned again to the letter Ford sent to Sen. Feinstein. Eventually, Mitchell asked if Ford gave anyone permission to release the letter.
"Not that I know of," Ford replied.
Mitchell asked about when Ford retained counsel, and why she testified earlier that she didn't see a need for lawyers, but later changed her mind.
Ford: I was advised to get a lawyer.
---
12:20pm: Sen. Chris Coons (D-DE) follows up on Mitchell's questions, clarifying that when Ford reached out, Kavanaugh was on the short list of nominees but not yet nominated. Coons discussed the reaction to Ford's coming forward, including those using the excuse "boys will be boys."
Ford: I can only speak for how this has affected me. The younger you are, the worse the impact can actually be.
---
12:15pm: Mitchell is back for Sen. Ted Cruz (R-AZ), asking about why Ford contacted the Washington Post on July 6th. Ford said various people were telling her what to do, and she felt the best option was "going the civic route."
"I wasn't interested in pursuing the media route," Ford later said, adding her preference "was to contact my congressperson."
Ford met with Congresswoman Anna Eshoo (D-CA) on July 18, where she discussed concerns about her privacy being protected.
---
12:10pm: Klobuchar and Grassley have a terse exchange about the polygraph test. Klobuchar noted that the chairman "would not allow the witness who prepared the polygraph test to testify."
---
12:05pm: Sen. Amy Klobuchar (D-MN) asked Ford about her polygraph test.
Klobuchar: Why did you take polygraph test?
Ford: Attorneys asked if I was willing, but it was anxiety-inducing.
Klobuchar later said that "people are focused on what you cannot remember [about that night]. I think you remember a lot. Can you tell us what you don't forget?"
Ford listed a number of items: stairwell, bedroom, bathroom in close proximity, the laugher, the multiple attempts to escape, the final ability to do so.
---
12:01pm: Mitchell resumes her questions, asking about Ford's notes from therapy. Specifically, Mitchell wanted to know if "other things" could have contributed to her PTSD.
Ford: I can't rule out any biological predispositions.
Mitchell, seemingly in an attempt to find inconsistencies in Ford's testimony, pointed out how Ford said she had a fear of flying, yet flew to Washington, D.C., among other locations.
---
12:00pm: In a rebuttal to Sen. Whitehouse, Sen. Grassley detailed what he, his staff, and the Senate Judiciary Committee did to follow up on Ford's claims.
---
11:45am: Sen. Sheldon Whitehouse (D-RI) outlined everything Ford was willing to do (coming forward, a polygraph test, calling for an FBI investigation), then continued: "You have met every condition a prosecutor would want to go forward, and yet there has been no investigation."
Durbin added:
"I submit that never in the history of background investigations has there not been new investigations done after new information brought forward."
---
11:48am: The hearing resumed with further questions from Mitchell.
Mitchell showed a blown-up map of the neighborhood where Ford and Kavanaugh worked, including the location where the assault allegedly took place. She questioned Ford if anyone came forward about driving her to/from the party.
"No," Ford replied.
---
11:28am: Grassley called a 15-minute break.
---
11:23am: Sen. Richard Durbin (D-IL) began by saying that no one should face the harassment Ford has suffered at the hands of "cheap-shot politicians." Durbin addressed some observers' reservations about the gaps in Ford's memory:
"A polished liar can create a seamless story, but a trauma survivor cannot remember every detail."
Durbin said if Kavanaugh were innocent, he would call for an FBI investigation, and said Mark Judge should be "subpoenaed from his Bethany Beach hideaway."
Durbin asked Ford, "With what degree of certainty do you believe Kavanaugh assaulted you?"
Ford replied, "100 percent."
---
11:16am: Mitchell resumed her questions. Mitchell continued to confirm specific details from Ford's testimony, as well as her polygraph and other statements.
Mitchell appeared to be searching for inconsistencies in Ford's various statements.
---
11:10am: Sen. Patrick Leahy (D-VT) asserted his view that the Senate had failed Anita Hill in 1991, and that it was doing no better by Ford now. He said the country owes Ford a debt of gratitude.
Leahy raised the "absurd theory" of a Kavanaugh lookalike, and asked Ford if it was possible that she'd confused Kavanaugh with someone else. She said it wasn't possible.
Leahy asked what Ford's strongest memory of the alleged incident was. Ford immediately choked up as she replied:
"Indelible in the hippocampus is the laughter, the uproarious laughter of the two, having fun at my expense."
Leahy entered into the record a statement from the National Task Force to End Domestic Violence, as well as other expert testimony about sexual assault and its effect on victims. Leahy said:
"We have numerous experts stating that some lapses of memory are consistent with survivors of trauma and assault."
Leahy asked Ford, "But you remember that day, don't you?"
"Yes, I do," she replied.
---
11:05: Mitchell resumed her questioning on behalf of Republican committee members.
Mitchell asked for Ford's verification of a few more documents.
Mitchell then went on to ask questions about the event at which Kavanaugh allegedly assaulted Ford. Mitchell asked if Ford had been drinking or using drugs. Ford said no.
Ford said Kavanaugh and his friend Mark Judge were "extremely inebriated" when she arrived.
Mitchell asked for a few more details regarding the layout of the house and the music that was playing before her five minutes were up.
---
11:01am: Feinstein asked Ford about the impact the alleged sexual assault has had on Ford. Ford replied:
"Anxiety, phobia, PTSD-like symptoms are what I've been dealing with."
She also said she struggled academically after the alleged incident, and that she struggled forming and maintaining relationships, particularly with boys.
Feinstein asked for more detail about why Ford initially wanted her allegations to remain confidential, and what made her ultimately agree to testify. Ford related her memories of the trauma she experienced for years after the alleged assault, noting that she didn't wish to expose herself afresh to those feelings, but realized that she had to testify after reporters began showing up at her home and place of work.
---
10:56am: Special Prosecutor Rachel Mitchell began her questions.
Mitchell asked Ford to review several documents related to the sexual assault allegations, including Ford's letter to Feinstein. Ford made some semantic corrections, but nothing of apparent substance. Grassley cut in to remind Mitchell that her five minutes were up.
---
10:53am: Ford concluded her testimony.
"Apart from the assault itself, these last couple of weeks have been the hardest of my life. I have had to relive my trauma in front of the entire world, and have seen my life picked apart by people on television, in the media, and in this body who have never met me or spoken with me. I have been accused of acting out of partisan political motives. Those who say that do not know me. I am a fiercely independent person and I am no one's pawn. My motivation in coming forward was to provide the facts about how Mr. Kavanaugh's actions have damaged my life, so that you can take that into serious consideration as you make your decision about how to proceed. It is not my responsibility to determine whether Mr. Kavanaugh deserves to sit on the Supreme Court. My responsibility is to tell the truth."
---
10:38am: Ford's testimony continued.
"I am here today not because I want to be. I am terrified. I am here because I believe it is my civic duty to tell you what happened to me while Brett Kavanaugh and I were in high school."
"I believed he was going to rape me. I tried to yell for help. When I did, Brett put his hand over my mouth to stop me from screaming. This was what terrified me the most, and has had the most lasting impact on my life. It was hard for me to breathe, and I thought that Brett was accidentally going to kill me. Both Brett and Mark were drunkenly laughing during the attack."
"Brett's assault on me drastically altered my life. I was too ashamed to tell anyone these details. I didn't want to tell my parents that at 15 I was in a house without parents drinking beer with boys."
"I told my husband before my marriage that I had experienced a sexual assault. I did not tell anyone details until 2012 in couples counseling."
"Recounting these moments caused me to relive the experience and caused panic and anxiety. I tried not to think about it or discuss it."
---
10:34am: Ford began her testimony. Within her first few sentences, Ford began to choke up and was clearly very emotional. She expressed her appreciation to Grassley for acknowledging the toll this entire process has taken on her and her family.
See the full text of her testimony below.
---
10:33am: Grassley said he's "sorry" Feinstein brought up "other issues of unsubstantiated accusers" because the purpose of today's hearing is solely to hear from Ford.
Grassley swore Ford in, letting her know that she can ask for breaks when needed.
---
10:22am: Sen. Dianne Feinstein (D-CA) noted that she didn't initially hand over Ford's full testimony and identity because she was honoring Ford's wishes. She was responding to Grassley's assertion that Democrats hadn't handled the allegations properly.
Feinstein went on to introduce Ford, which Grassley noted he'd been planning to do himself.
Feinstein discussed the prevalence of rape and sexual assault in the U.S., noting how difficult it is for victims -- both women and men -- to come forward, how seldom they're believed, and how frequently they suffer reprisals.
"While young women are standing up and saying 'no more,' our institutions have not progressed in how they treat women who come forward. Women are forced to defend themselves and re-victimized in the process."
Feinstein took issue with Republicans' handling of the sexual assault allegations once they knew about them, saying they'd rushed the hearing process. She called for an FBI investigation, and objected to the fact that no other witnesses besides Ford were providing testimony.
"These are real questions of character for someone asking for a lifetime appointment to the Supreme Court... Republicans have made it clear that no matter what happens today, the Senate will plow right through and elevate Kavanaugh."
Feinstein also noted that Republicans scheduled a vote on Kavanaugh's nomination tomorrow, saying that this indicates Republicans' insincerity about the hearing process.
She also raised the matter of there being additional women who've come forward with sexual assault and misconduct allegations against Kavanaugh in the last few days. Feinstein notes that all three accusers have asked for an FBI investigation.
---
10:18am: Grassley addressed the Republicans' engagement of a sex crimes prosecutor to question Ford on their behalf:
"Some colleagues have complained that an expert on the Republican side will question the witness (a sex crimes prosecutor). I see no basis for this complaint but for politics... These issues are difficult, which is why an expert was needed. I can think of no one better equipped to question the witnesses than Rachel Mitchell."
Grassley also noted that other women have also come forward with their own sexual assault and misconduct allegations against Kavanaugh. He said those women's attorneys have not cooperated with the committee, which "cannot do an investigation if attorneys are stonewalling."
Grassley also noted that the witnesses today -- Kavanaugh and Ford -- have the right to request a closed session.
---
10:15am: Grassley provided his view of the events that led up to this hearing, taking issue with how Democratic leadership handled the information when they initially received it and saying they'd politicized a process that could have been handled differently. He also noted that he has no authority to order an FBI investigation.
Grassley quoted then-Sen. Joe Biden (D-DE) from the 1991 Clarence Thomas hearings regarding Anita Hill's sexual harassment allegations:
"The next person that refers to an FBI report as being worth anything, obviously doesn't understand anything. FBI explicitly does not, in this or any other case, reach a conclusion. Period." 
---
10:05am: Grassley kicked things off.
Chairman Chuck Grassley (R-IA) began the hearing by noting that both Christine Blasey Ford and Supreme Court nominee Judge Brett Kavanaugh have experienced terrible harassment and received multiple threats in recent days, after Ford came forward with allegations that Kavanaugh sexually assaulted her when they were in high school. Grassley called for civility from everyone in the room and the general public as the hearing proceeds.
Tell your senators how they should vote on Judge Brett Kavanaugh's nomination to the Supreme Court and share your thoughts below!
— Sara E. Murphy, Josh Herman, and Eric Revell
(Photo Credit: D.C. Circuit Court of Appeals / Public Domain)