Causes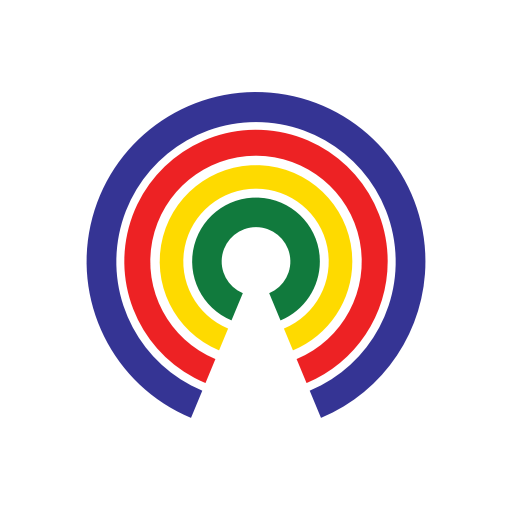 Causes
| 9.11.17
Last Day To Comment On Wildlife Refuge Hunting Regulations
Join the 28,520 people who've taken action on Causes this week
by Causes | 9.11.17
What's the story?
The U.S. Fish and Wildlife Service (FWS) is planning to increase the "hunting activities" at nine National Wildlife Refuges (NWR), open one NWR to sport fishing for the first time, and add "pertinent refuge-specific regulations" to a plethora of NWRs across the country.
These regulations will impact sport fishing, migratory game bird hunting, upland game hunting and big game hunting. They're meant to "ensure that we maintain the biological integrity, diversity, and environmental health of the Refuge System for the benefit of present and future generations of Americans."
While the entire list of proposed changes runs 20 pages, there are certain themes, including:
increases in the number of hunting days

adding new hunting activities to refuges

adding new species to hunt

modifications to age of hunters and sport fishermen

changes and updates to methods of hunting
The Fish and Wildlife Service is accepting comments here. But you'd better hurry—comment season closes at 12 A.M. PST tonight.
Is an NWR near me affected?
We'll be honest, Countabuddies—this is going to take some engaging. Comments can come from anyone – regarding general hunting and fishing concerns - but if you want to find the changes affecting a specific refuge near you, you're going to have to go here and search the page for your NWR. (Oh, and the web version is missing the key for Table 1, but it's on the PDF version.)
Before getting into a more detailed discussion of the issue at the center of these regulations – hunting – here's a sample of various regulatory changes being proposed at NWRs:
Dale Bumpers White River NWR will "prohibit the use of decoys that contain moving parts or electrical components, except that you may use manually operated `jerk strings' to simulate decoy movement."
Sacramento River NWR will "prohibit using dogs while hunting feral hogs and black-tailed deer."
Lake Woodruff NWR will require dogs "be equipped with a GPS tracking device."
Lower Suwanee NWR is planning to prohibit the "use or possession of alcohol while fishing."
Baskett Slough NWR is proposing to only allow "hunters age 17 or younger" to "participate in the Youth Waterfowl Hunt. Youths must be accompanied by an adult age 21 or older." Regarding this suggested policy change, one person commented, "I am all in favor of opening hunting for our youth hunters on Basket Slough national wildlife refuge. It will give many young hunters a chance to continue our great American hunting heritage."
The bullseye at the center of all these proposed regulatory changes? Hunting.
Hunting
The number of hunting days will be increased by 914, across 10 NWRs.
The FWS says that one of their reasons for regulating hunting on NWR is to "properly manage…wildlife resource(s)." This could be read to include the idea of hunting as conservation. It's an oft-used argument based on the idea that hunting is required to control the population of deer, elk, hogs and other game and fowl.
As the Rocky Mountain Elk Foundation points out, "In 1900, only 100,000 wild turkeys remained. Thanks to hunters, today there are over 7 million."
This is a view shared by actionbioscience.org, a non-commercial, educational resource of the American Institute of Biological Sciences. In the article "What Do We Do with Too Many White-tailed Deer?" author Thomas Rooney, an assistant professor of biological sciences at Wright State University, posits that deer overabundance creates a number of problems, including:
Deer density increases encounters with humans, including car collision (State Farm estimated that between July 1, 2012 and June 30, 2013, there were 1.22 million collisions involving deer)

Deer cause millions of dollars' worth of damage each year to agricultural crops, nurseries, and landscaping

Deer are responsible for damage or the disappearance of wild plant species in our natural areas
The Humane Society of the United States, however, questions the practicality of hunting as conservation. Their policy, as reported in Scientific American, is the "the vast majority of hunted species—such as waterfowl, upland birds, mourning doves, squirrels and raccoons— 'provide minimal sustenance and do not require population control.'"
Similarly, Glenn Kirk of the California-based The Animals Voice, told Scientific American that hunting "is gratuitously cruel because unlike natural predation hunters kill for pleasure." Kirk added that,
"despite hunters' claims that hunting keeps wildlife populations in balance, hunters' license fees are used to 'manipulate a few game [target] species into overpopulation at the expense of a much larger number of non-game species, resulting in the loss of biological diversity, genetic integrity and ecological balance.'"
The American Society for the Prevention of Cruelty to Animals also has a strict policy against sports hunting because "there is no guarantee that wildlife taken in sport hunting will be killed outright or spared the distress of pursuit and possible wounding and escape." However, the ASPCA "does recognize that wildlife management may be necessary in situations where animal and human interests collide." In these cases, the organization "urges that management strategies be nonlethal wherever possible and never include avoidable suffering or distress."
The National Audubon Society, meanwhile, takes a "seeing both sides" approach. They say their organization "has never been opposed to the hunting of game species if that hunting is done ethically and in accordance with laws and regulations design[ed] to prevent depletion of the wildlife resource."
However, Audubon goes on to say they "will advocate restrictions on hunting, include[ing] the complete closure of a hunting season, whenever we are convinced that the welfare of the species involved requires it."
"This is no contradiction, though some people seem to think it is. Our objective is wildlife and environmental conservation, not the promotion of hunting. We think lots of the justifications for hunting are weak ones, and too often exaggerated for commercial reasons, and we do not hesitate to say so when the occasion calls for it. But this does not make us anti-hunting."
What do you think?
Do you agree with the commenter who wrote, "Hunting and Fishing on public land should be open to ALL US citizens = WE OWN IT!! Allowing youth hunts is a good start"? Or do you align more with the comment "killing should never be a game so please quit using that term, big 'game' hunting"? Either way, commenting ends tonight—head here, let FWS know your thoughts, then hit Take Action and let your reps know. And make sure to share your comments below.
—Josh Herman
(Photo Credit: river34 / iStockphoto)